PROVO — Jake Toolson's career at BYU was supposed to be over years ago.
He was supposed to have parted ways with the school amicably, following former BYU assistant coach Mark Pope to Utah Valley and separating himself from the university amid rounds of speculation, rumors and mysterious circumstances that included leaving the basketball program prior to leaving school.
But now, he's back — or at least, he wants to be.
Toolson told Stadium's Jeff Goodman on Tuesday evening that he will enroll at BYU as a graduate transfer, coming full circle as he follows Pope back to Provo.
The 6-foot-5, 205-pound wing from Gilbert, Arizona is in the process of finishing his final class to graduate from Utah Valley, he told KSL.com last week. Toolson entered the NCAA transfer portal shortly after Pope took the BYU job, according to a source, but left his options open to a return to Orem — as well as Arizona State, Grand Canyon and Utah State, among others, per a source.
Instead, he'll continue following his circling career back to BYU.
Toolson, who is the nephew of former BYU star Danny Ainge, averaged just 2.8 points in 9.4 minutes per game in two seasons with the Cougars. Toolson left school after 10 games of his sophomore season in 2015-16.
His career was rejuvenated at Utah Valley, sitting out the 2016-17 season per NCAA transfer rules, then started all 33 games in 2017-18 while helping the Wolverines to a then-program-record in wins.
That preceded his final act in Orem, when Toolson scored 15.7 points per game, pulled down 4.5 rebounds, and shot 44.8 percent from 3-point range en route to Western Athletic Conference player of the year honors — the first such accolades in UVU history.
Toolson will get a chance to do what many thought was impossible: return to BYU and play a significant role just five miles east on University Parkway from where he was lighting up the UCCU Center.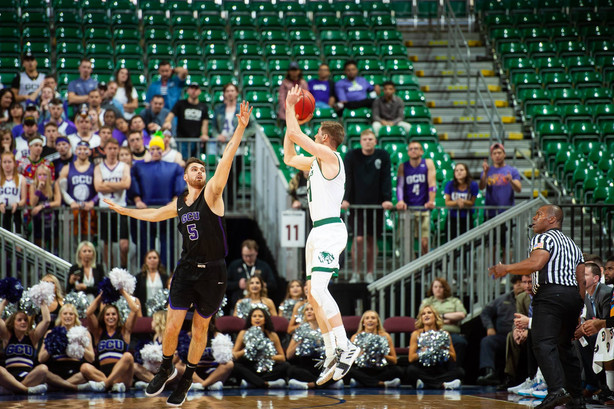 Toolson will still have to apply for graduate school at BYU, according to one source. If he is accepted, he'll have one final season of eligibility as a graduate transfer, sliding into a rotation that loses starting senior guard McKay Cannon as well as leading scorer and rebounder Yoeli Childs, who has declared for the NBA draft and made no mention of coming back to school after a double-double averaging junior year.
×
Related Stories