This archived news story is available only for your personal, non-commercial use. Information in the story may be outdated or superseded by additional information. Reading or replaying the story in its archived form does not constitute a republication of the story.
SALT LAKE CITY — As winter transitions (slowly) to spring, it is a good time to take stock of your gear and slow down for self-care. KSL spoke with Utah outdoor professionals who offered some timely tips.
Gear maintenance
Sarah Gallimore and Vija Lietuvninkas, current and former wilderness therapy professionals who have spent over two-thirds of their lives outdoors, shared several products and suggestions.
Tenacious Tape is optimal for rips and fire-holes in down-filled jackets and sleeping bags, said Gallimore and Lietuvninkas. It's also thinner and looks nicer than duct-tape and can be put through the washer without coming off. It can be purchased online or at REI for about $5.00.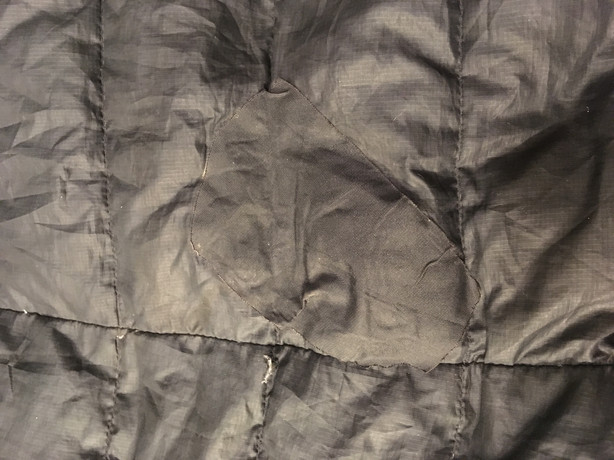 When patching, Lietuvninkas recommends cutting the tape so that it is rounded and doesn't have corners, which are more likely to start peeling. And it lasts a long time. After working two years outdoors, "I haven't finished a roll in a while," Lietuvninkas said.
Dental floss
Yes, dental floss. This is an excellent addition to an outdoor sewing kit for repairing smaller tears in certain types of clothing. "Floss is just really strong. We have sewn wool pants [with it]," Lietuvninkas said. For larger and thicker items like backpacks, she recommends Speedy Stitcher over floss.
This product is ideal for fixing tears in more durable, heavier-duty items. The kit requires the use of a very sharp awl to pierce through thick materials like leather. Lietuvninkas has sewn a strap onto a backpack and a hook back onto a boot. However, she said, Speedy Stitcher is, "a total misnomer. It takes forever to use."
For rips in a tarp or tent, Gear Aid's Seam Sealer can repair the tear with a waterproof seal.
Having your boots too close to a fire can result in the sole and top of the boot becoming separated. If this occurs, Gallimore suggests re-adhering the sole using Shoe Goo.
Drying and storing down
Dry down items with tennis balls to break up the clumps, Gallimore said. Gallimore learned this quickly after drying a down vest and areas of the vest had clumps of down and others had none. To correct the issue, "I had to tennis ball it," she said.
As for storage, Gallimore and Lietuvninkas recommend hanging down sleeping bags or storing them in a large stuff sack (rather than a compression sack). This will help preserve loft in the bag which will keep it warmer for longer.
In general, Gallimore and Lietuvninkas don't see the need to frequently wash waterproof layers. But if you must wash them, they recommend using Nik Wax Tech Wash to preserve the waterproof coating.
For upcoming trips to areas where there are lots of insects and ticks, Lietuvninkas recommends treating clothes with the insecticide permethrin or buying clothes from manufacturers like Ex Officio who treat clothes with the chemical. Permethrin can be purchased at REI and online.
As for DEET-based bug repellents, Lietuvninkas recommended applying it to layers underneath rain gear because it can erode waterproof layers.
Repair damaged skin
The cold, dry air of winter has wreaked havoc on the hands of Utahn's, and if you will be using your hands a lot such as for rock climbing or yard work, you'll want to get your hands in good condition as the season heats up. Gallimore and Lietuvninkas suggest a few remedies.
Homemade salve
There are numerous recipes online, reflecting a variety of uses. Lietuvninkas looked at several recipes before combining what she liked from each of them, including shea butter, beeswax, coconut oil, almond oil, jojoba oil, and a citrus essential oil for scent. The end product is very similar to Joshua Tree salves, she said. And the benefits of making it yourself? It's all natural, it is great for gifts, and it lasts a long time. "This stuff is really good when your skin is super dry," Lietuvninkas said.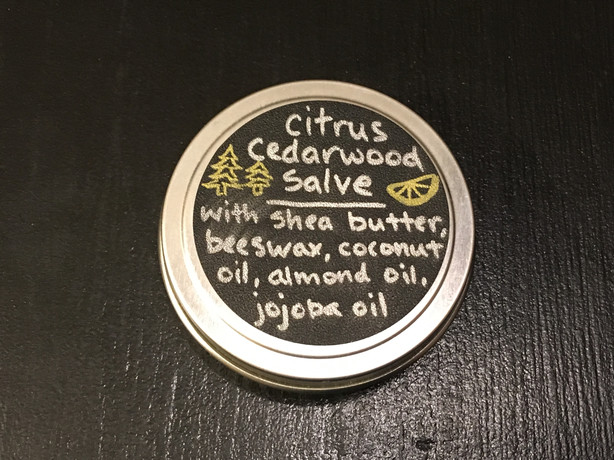 A+D diaper rash ointment and O'Keeffe's Working Hands
While the oily homemade salve is best for bedtime, Gallimore uses O 'Keeffe's and A+D during the day. If dryness becomes severe, Gallimore suggests an olive oil warm-water hand soak and "A+D Gloves," which can be done by applying A+D generously to your hands, wearing medical gloves, and sleeping through the night with them. "It is really, really gross, yet effective. The best hand-moisturizing method I've ever seen," Gallimore said.
Reuse gear and warranty programs
Rather than getting new gear as it breaks, Gallimore and Lietuvninkas focus on leveraging warranty programs and repairing gear to make it last.
When thinking about new gear purchases, they favor manufacturers with reliable warranty programs including Patagonia, Osprey, and Outdoor Research. Gallimore, a native of New England, used to rely more on Maine-based L.L. Bean, but she stated they no longer have their guarantee. They had mixed things to say about REI's warranty program, and Lietuvninkas stated REI has blacklisted shoppers for too many returns.
Another option, Gallimore suggests, is to buy used gear from places like Second Tracks Sports, Deseret Industries and Sierra Trading Post. "Buy used gear if you are going to trash it anyway," Lietuvninkas said.
Lietuvninkas also appreciates Patagonia's focus on repairing what you have. "Learning to have that relationship with your gear, learning and knowing how to repair it and not just being like, 'I ripped it, I have to get a new one, I don't know what to do about this.' It is super empowering to have the tools and the skills to repair your gear and move on," Lietuvninkas said.
Echoing this sentiment, Gallimore said, "Figure out how to be creative and do your best with what you have. And, if you find yourself wanting to replace gear, first go through making sure you can't fix it."
Have any life hacks for outdoor adventurers? Comment them below. Ian Dempsey received his B.A. from Gonzaga University in 2011, his M.A. from Fairfield University in 2018, and has been hearing the call of the wild since it struck him that a hill is very different from a mountain.
×