Estimated read time: 3-4 minutes
This archived news story is available only for your personal, non-commercial use. Information in the story may be outdated or superseded by additional information. Reading or replaying the story in its archived form does not constitute a republication of the story.
FARMINGTON — Suzanne Martin meals preps every Sunday night. The 62-year-old wakes up in the 4 o'clock hour every morning, makes her bed, and heads to her workout class. She is an Ironman and competes in races regularly.
However, twenty years ago, she never imagined where she would be today.
"I started drinking in high school, I come from a long line of alcoholics," Martin explained.
She continued to drink for about 25 years. "I drank all the time," she said. Martin said addiction ruled her life. "You choose that over anything else," she said.
Martin said her family was ready to give up on her. "They were ready to kick me out and I was going to lose everything," she said.
That was the turning point. Martin started attending Alcoholics Anonymous. "I listened to what people did and I did the work," she said.
Martin replaced her habit of drinking with a habit of attending daily support groups. She has been sober for 19 years. "I have never had a desire to drink again," she described.
This healthy habit let to another. At 50-years-old, Martin walked into the gym for the very first time. "I didn't know what to do. I mean, I knew what a treadmill was and that was it," she said.
Martin hired a personal trainer to get her started.
"I'll never forget the first day she walked in," Neil Anderson recalled. Martin said she was overweight and weak, but that didn't stop her.
"She was there before me every single time. She never, ever, ever, ever, ever missed," Anderson explained. "She went from being completely out of shape to one of my most fit clients."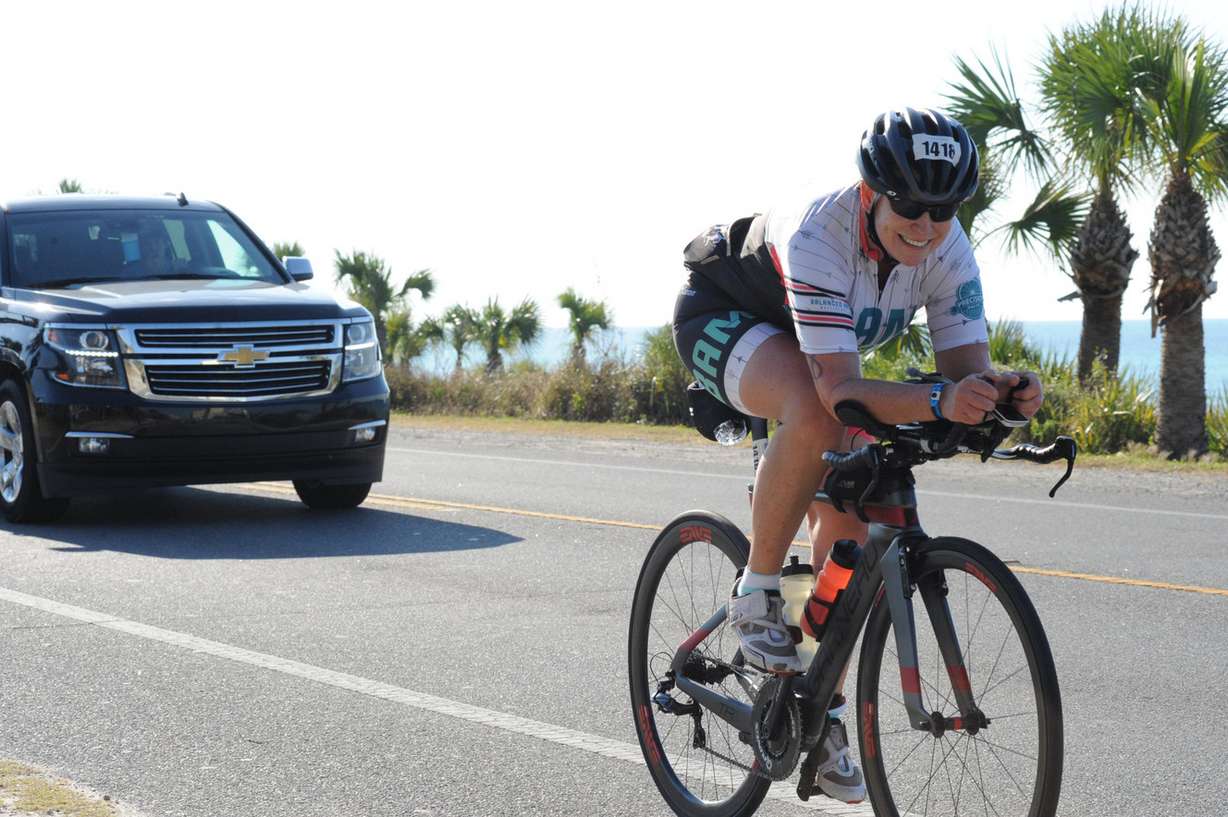 Martin said working out became her new addiction.
Intermountain Healthcare's Dr. Ky Dorsey says if you slip up one day, don't give up. "Restart that clock and keep going. You didn't lose all the progress you made," he said.
Dorsey said you get to decide whether or not you act on an unhealthy impulse. "We still retain choice, we still retain autonomy. And that's how you change habits. That's how you change behaviors. That's how you change addictions," he said.
Martin was determined. She surrounded herself with active friends who had similar goals.
Jodie Winterton and Martin met several years ago at a race in Florida. They instantly became best friends. Winterton said Martin has quickly grown as an athlete.
"And now like, I don't know that I could keep up with her. She is amazing," Winterton said.
Martin went on to complete a full Ironman and now coaches other athletes too. "It inspired me. To this day, I still gain strength from it," Anderson said. "If you're sitting home right now thinking I can't overcome a thing. Know that it has been done from worse, I promise."
Today, Martin encourages other athletes her age to get moving.
"You're never too old. I mean, I was 50-years-old before I walked into a gym," she said. "It just becomes a habit and it just becomes a way of life."
×
Photos
Most recent Your Life - Your Health stories