This archived news story is available only for your personal, non-commercial use. Information in the story may be outdated or superseded by additional information. Reading or replaying the story in its archived form does not constitute a republication of the story.
SALT LAKE CITY — Cotopaxi's 5th annual Questival kicked off Friday night with a big party and the launch of a new "Cotopaxi Foundation" dedicated to corporate social responsibility and alleviating poverty.
Cotopaxi, a Certified B Corp that deals in outdoor recreation products and events, has a motto of "Do Good." They seek to engage in corporate retail while simultaneously embodying social responsibility through efforts to alleviate poverty in impoverished countries and sourcing their products and materials ethically. The company hosts bi-yearly campaigns known as "Questival" which help to spread their philosophy through fun challenges, giveaways, and random acts of kindness.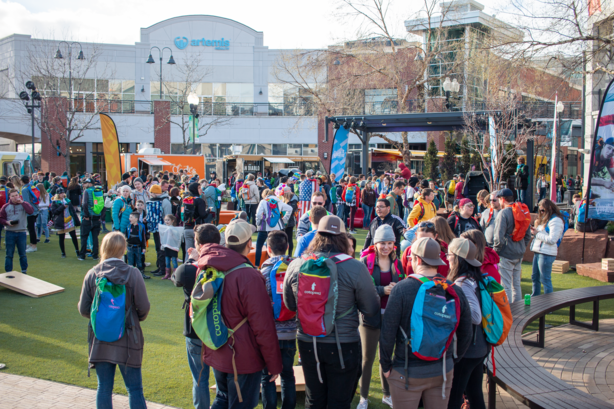 "I really like Cotopaxi's 'Do Good' motto, what they do and what they stand for," said Monica Watts, a Questival volunteer. "Questival is a really fun event and it's fun to come down and see everyone get excited and hang out with friends."
Essentially one giant scavenger hunt, Questival participants complete challenges over the course of a 24-hour period. They acquire points for each challenge completed, and those quests may include anything from a random act of kindness to a daring outdoor adventure. The winners (who complete the most challenges) win a number of Cotopaxi-related prizes, though every competitor automatically gets a free backpack upon sign-up.
Two Questival participants in the race on April 12 and 13, Hayden and Milo, said, "I'm most excited to hang out with friends and just adventure for a while." Hayden added, "I'm excited to go do these challenges and have a good time and live it up."
Salt Lake City's spring race began with a bang Friday evening as the competitors participated in a launch party and began their challenges in Gateway Plaza downtown. The race wraps up Saturday evening at 6:30 p.m., at which point Cotopaxi will be hosting an after-party celebrating their fifth birthday.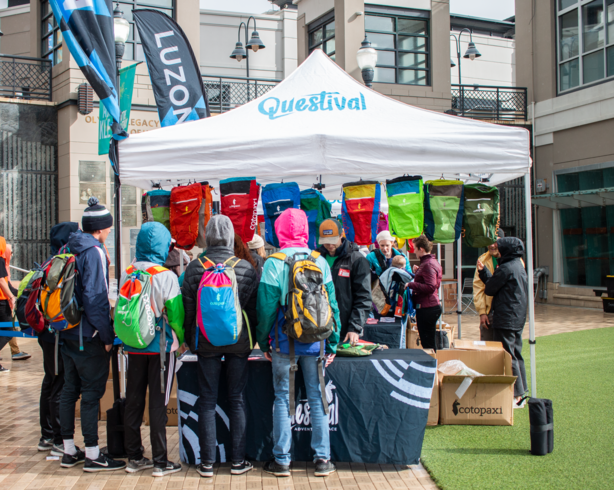 Some Questival participants shared what they were most excited for and what they like most about Cotopaxi:
---
I like that they make the backpacks in the Philippines and that they help a country that could really use the industry.
–Brett Jenkins, Questival participant
---
---
We did Questival last year and we figured out the system of it all. We're really excited to do more activities, go see more places and get to know Salt Lake City on a deeper level. And, most importantly, we wanna win.
–Kendall Wilkie, Questival participant
---
---
Excited for the adventure. New experiences. Meeting new people who have the same interests.
–Jonathan Oliver, Questival participant
---
---
Definitely to get to know the area more. I've lived here my whole life and I'm excited to get out and explore more.
–Crystal Meade, Questival participant
---
Also being celebrated during Cotopaxi's fifth anniversary Questival event was the launch of the Cotopaxi Foundation, which will support the "Do Good" motto by providing grants, facilitating community engagement, and formalizing Cotopaxi's attempt to alleviate poverty and foster inclusive economies around the world.
"When we launched Cotopaxi five years ago, it was our dream to build a brand that would inspire adventure and move people to do good," CEO and co-founder of Cotopaxi, Davis Smith, said in a press release. "Launching our own foundation will allow us to take an even greater stand in championing the causes at the core of our mission. At this stage of our maturity, Cotopaxi is thrilled to take this next step towards doing its part to equalize opportunity and build complete communities."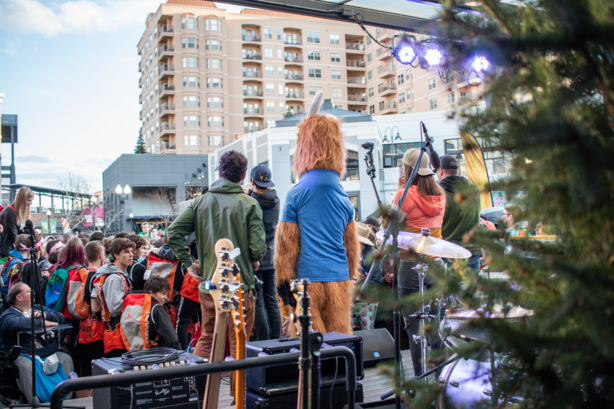 Cotopaxi plans to give 1 percent of its revenue to the foundation, supporting the company's impact initiatives and humanitarian partners. All efforts seek to provide education, health and financial help in Latin America and in the U.S.
"I really love that they employ people who need a lot of help. It's a company that does good for good people," said Logan Nelson, a Questival participant.
Nelson is not alone — many fans of the business are most excited by the social and environmental conscientiousness. They use recycled materials, ethically source textiles and products, and seek to help build communities in impoverished places.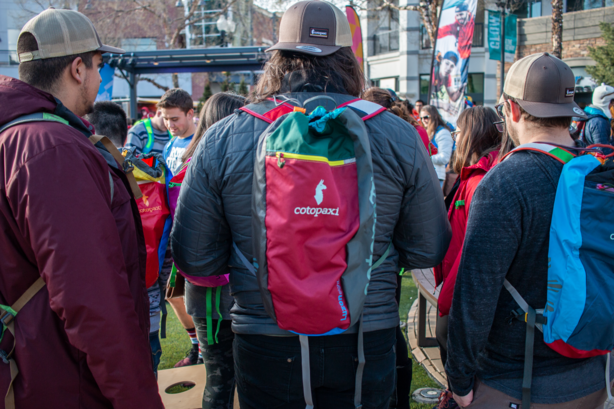 All these moves are part of a movement called "corporate social responsibility," which embodies the idea that companies need to have a positive story rather than simply selling products.
Cotopaxi is one such company, with two storefronts, a popular online platform and 65 employees all dedicated to ethical business practices.
Learn about future Questivals on Cotopaxi's website.
×
Photos
Related Stories