This archived news story is available only for your personal, non-commercial use. Information in the story may be outdated or superseded by additional information. Reading or replaying the story in its archived form does not constitute a republication of the story.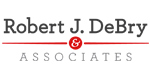 This story is sponsored by Robert J. DeBry—more than 200 years of combined experience practicing personal injury law.
A low cost of living, rapid technology sector expansion, low unemployment and a plethora of lifestyle amenities are enticing outsiders to move to Utah.
The Beehive State's economy has perhaps never been better. A recent Forbes report ranked Utah's economy as the best in the nation, based on GDP growth, unemployment rate and percentage of residents below the poverty level. A WalletHub study put Utah at No. 2, based on an assessment of 28 key indicators of economic performance and strength.
According to the annual Economic Report to the Governor, Utah's 3.3 percent job growth in 2018 is among the top states in the nation, with more than 48,500 jobs created. Cost of living is a little lower than the national average with most goods about 3 percent cheaper.
Thanks to the attractive economy, cost of living, and a positive quality of life, Utah was the third fastest growing state in the nation in 2017. Taken on a macro scale from 2014 through 2017, Utah still ranked first for population growth in the nation. With an annual rate increase of 1.8 percent, Utah's three-year average growth was more than double the national average of .7 percent.
And even though that growth is expected to slow to a 1.3 percent annual rate between now and 2065, it will still exceed the national average, according to a report from the Kem C. Policy Institute at the University of Utah.
Where is all this growth happening? More than 80 percent of Utah's job creation is in Salt Lake, Utah, Davis, and Washington counties where new housing developments are spreading like tumbleweeds.
Here are six communities that are among the fastest growing in Utah.
Saratoga Springs
Located in Utah County north and west of Utah Lake, Saratoga Springs has seen rapid growth since its incorporation in 1997. Back then, according to the United States Census Bureau, the population was barely above 1,000. Today, the population is estimated to exceed 30,000. During 2017 alone there were more than 1,000 permits given for building new residences.
For Saratoga Springs the growth isn't expected to stop, either. According to saratogaspringscity.com, the population is projected to grow from 30,000 to more than 40,000 within five years, and to more than 50,000 within the next 10 years. With expansive views of the lake and mountains and with easy access to companies in Utah and Salt Lake counties, Saratoga Springs is one of Utah's fastest growing communities for a reason.
Herriman
In a prime location between Salt Lake and Utah counties, Herriman has experienced tremendous growth in the last several years. Thanks to the availability of land, Herriman has nearly doubled in population since 2010.
With 39,224 residents in 2017, according to the most recent United States census estimates, Herriman is the 20th largest city in Utah. City population is expected to top 50,000 in 2019.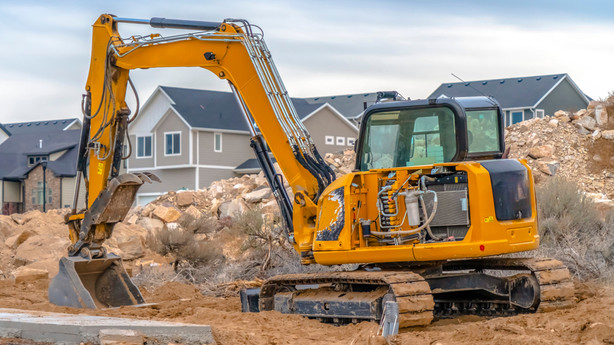 Eagle Mountain
Nestled near the mountains on the west side of Utah Lake, Eagle Mountain City is in a prime location for commuters north or south, being 40 miles southwest of Salt Lake and 30 miles northwest of Provo. According to the city's website, eaglemountaincity.com, since its incorporation in December 1996, the city's population has grown from 250 residents to a projected 40,000 by the end of 2019.
While growth is rapid, Eagle Mountain has gone to great lengths to preserve a small community feel with quiet, safe neighborhoods, open space, and more than 30 miles of jogging, bike, and horse trails.
Bluffdale
Given its prime location in the very southern end of Salt Lake county, and cozied up to Bangerter Highway and I-15, getting where you need to go isn't going to be a problem, north or southbound. Bluffdale is poised to benefit from the relocation of the state prison, which will free up more than 700 acres for development.
The Bluffdale city website maintains that they are a "rapidly growing small city", but statistics show Bluffdale won't be small for long. Bluffdale is growing quickly, with the population increasing by 17 percent between 2000 and 2013.
South Jordan
Stretching from I-15 , almost to Copperton, South Jordan covers a lot of ground, including new popular developments like Daybreak. According to South Jordan's website, the city is currently the fifth fastest growing city nationally and was voted one of the "top 20 best places to live in America" in 2010, 2012, 2014, according to Money Magazine.
Daybreak, a planned community on the western end of the city, covers more than 4,200 acres and is continually putting up new parks, apartments, single family homes, and retirement communities.
Those looking for a great job won't need to look far. With prominent companies such as Merit Medical Systems, Inc., Ultradent Products Inc., Alliance Medical Administration, Inc., IHC Health Services, Inc., and Rio Tinto Services, Inc., finding a good career fit is only a short drive away.
St. George
While Salt Lake and Utah counties are experiencing tremendous growth, as of 2018, St. George takes the top prize as being the fastest-growing metro area in the nation, according to a census report published by USA Today.
St. George's rapid expansion is no surprise to Utah residents. Its favorable, warm climate appeals to retirees (and just about everyone else.) It also boasts robust education opportunities with Dixie State University, it has stunning, red rock scenery and it has a reasonable cost of living.
With over 86,000 current residents, St. George is adding to that total at a rate of more than 6,000 a year.
Planning for the future
By 2065, Utah County and Salt Lake County will have roughly the same population of 1.6 million, according to the University of Utah report. That's because "Utah County is projected to have the largest numeric increase in population, adding over one million new residents to reach 1.6 million by 2065."
Washington County will continue to have the highest growth rate of 229 percent between now and 2065. The total population should be about 509,000 at that time.
Along with benefits, Utah's rapid growth brings problems like congested intersections, costlier housing, increased pollution, overcrowded recreation areas and the loss of some of the views and amenities that have made Utah desireable.
Last year the headline for an article about St. George trumpeted: "America's fastest-growing urban area has a water problem."
"Remarkably cheap rates mean that residents of an area with only eight inches of annual rainfall are using tremendous amounts of water. An average St. George resident uses more than twice as much water as the average citizen of Los Angeles," noted the story.
Still, for a state long known primarily for its national parks and dominant religion, the problems that come with rapid growth and a booming economy seem like a nice change of pace.
×