This archived news story is available only for your personal, non-commercial use. Information in the story may be outdated or superseded by additional information. Reading or replaying the story in its archived form does not constitute a republication of the story.
SALT LAKE CITY — Eric Weddle's time in Baltimore is over.
The six-time Pro Bowl safety confirmed his departure from the Ravens on Tuesday, sending the 34-year-old defensive back who was due a $6.5 million base salary in 2019 into free agency.
The news was first reported by Ian Rapoport of the NFL Network, and confirmed by Weddle via Twitter.
Back in January, Weddle's future in Maryland seemed uncertain. He told media at the Ravens' exit-interviews that he was "not sure if things are going to get worked out with Baltimore," and added that he was in negotiations with the team, as well as his wife and family about his future in the NFL.
"What a great three years in BMORE," wrote Weddle, who went to three Pro Bowls in Baltimore and led the No. 1-rated defense in the NFL to a 2019 AFC North title. "Ravens took a chance on me and (I) will forever be grateful. Our family will miss Maryland. Excited to see where I end up next season."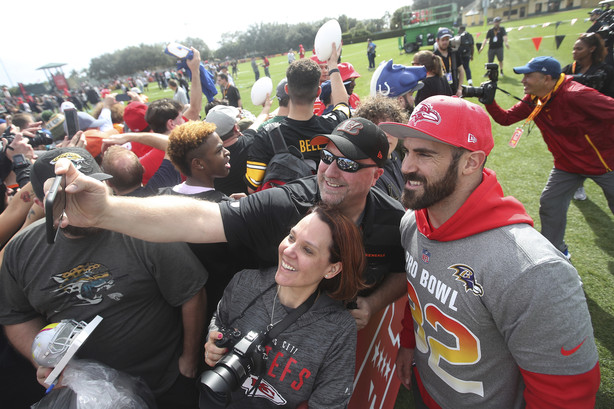 Weddle, who was consensus All-American at Utah before being drafted No. 37 overall in the 2007 NFL Draft, had 68 tackles, a sack and three passes defended a year ago in 16 starts, helping lead him to his third-straight Pro Bowl.
Among the suitors for Weddle could include the Oakland Raiders, who are looking for a starting safety to feature opposite Karl Joseph, according to the Las Vegas Review-Journal.
The 2019 league year and free agency period begins at 4 p.m. EST March 13.
×
Related Stories