This archived news story is available only for your personal, non-commercial use. Information in the story may be outdated or superseded by additional information. Reading or replaying the story in its archived form does not constitute a republication of the story.
SALT LAKE CITY — As technology integrates itself ever-more into people's lives, new apps are emerging to make outdoor recreation more accessible and safe. Here are some of the best outdoor recreation apps ready for you to download in 2019.
On the Apple and Google Play stores
Self-proclaimed "world's best adventure travel guide," The Outbound provides a large-scale database about outdoor adventures and stories across the globe. The app provides detailed guides to a variety of outdoor activities, including hikes, bike rides, and other things to do. It also is a platform for users to share their own stories and experiences from those adventures.
The Outbound has expanded in 2019 to include lodging and adventure-focused tours for users to improve their experience. The platform currently has 500,000 registered users, and an audience of around 12 million including social media and non-registered visitors.
Web app
HipCamp allows travelers to book unique camping experiences in less-traveled locations. Considered the "Airbnb of camping," users are able to list their land and designated camping spots for use and campers can then rent those locations out and spend the night. "Landsharing" provides a new, cheaper way to get outside which allows owners to make money on unused land. It also helps campers escape crowds.
On the Apple and Google Play Stores
Peakfinder is the ultimate app for peak-baggers and mountaineers. Pick any place and from there, PeakFinder will show you the names and locations of all mountains and peaks within a 360-degree angle. With more than 650,000 mountains, PeakFinder works offline from any location. It also allows you to:
Pull up detailed information on any peak.
Fly up like a bird and look at different angles of landscapes.
Use a compass.
Cairn
On the Apple and Google Play stores
Cairn seeks to make outdoor recreation safer for daring adventurers who want to delve into more dangerous places or go on solo expeditions. This app has a few primary functions:
Shares location and provides live updates for friends and family members. They get some peace of mind and the traveler feels more comfortable knowing that if they are overdue, their loved ones will be notified.
Crowdsourced cell phone coverage locations so that users can see where they might have cell phone service in advance and plan when to make emergency phone calls or check in with loved ones.
Download maps of locations users will be traveling in so they are easily able to track where they are and how much travel they have left.
Chimani National Parks Guides
On the Apple and Google Play stores
National Park websites are complicated and can be hard to navigate. Chimani offers detailed guides to 418 U.S. National Parks with curated content from local experts. The app also allows users to track their visits and earn badges, see the latest news for national parks, access GPS enabled maps without WiFi or data, and offers a discounts club.
On the Apple and Google Play stores
The ultimate app for road trippers, this platform helps people plan trips, save money and explore new locations as they travel. Reaching over 20 million active users, Roadtrippers is an optimized way to plan trips while being able to access content, stories and suggestions to enhance users' journeys.
On the Apple and Google Play stores
Yonder is dedicated to connecting outdoor recreators with one another and providing a database for adventures. Plan your next trip, browse 20,000 potential destinations, keep lists of your favorite places, share posts, and connect with other recreators with similar interests.
On the Apple and Google Play stores
Record an entire day of skiing without using any data or WiFi. Ski Tracks will keep an eye on users' elevation gains and losses, speed, duration, and more throughout each day of skiing.
On the Apple and Google Play stores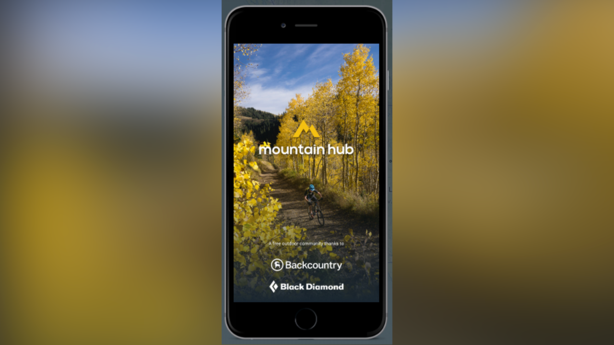 Mountain Hub seeks to eliminate the need for a large number of outdoor recreation apps, and instead seeks to combine many ideas into one. This community-fueled app connects both outdoor professionals and enthusiasts to share information about their adventures. Mountain Hub provides current condition updates from users, offline maps and guides, and an aggregate of knowledge from members of the outdoor recreation community.
On the Apple and Google Play stores
The ultimate guide to rock climbing for outdoor boulderers, sport and crack climbers. Created by REI, Mountain Project is the most comprehensive global resource for finding places to climb as well as determining the difficulty and titles of routes. Users can post their own finds as they climb them and access a vast resource of material including videos, photos, textual information and geo-locations for rock climbing.
Have suggestions for outdoor recreation apps? Comment them below.
×