Estimated read time: 5-6 minutes
This archived news story is available only for your personal, non-commercial use. Information in the story may be outdated or superseded by additional information. Reading or replaying the story in its archived form does not constitute a republication of the story.
SALT LAKE CITY — Terry woke up on the street outside, freezing.
This wasn't wholly out-of-the-ordinary — he'd lived there awhile, caught in what he says was a haze of addiction. But something was off this morning.
He looked down at his hands. They were swollen beyond recognition.
"I … went to a hospital, praying all the way, and I had a revelation. 'Well,' I said, 'something's going to happen.' I felt it."
The next thing Terry remembers is waking up at the hospital, looking down at his hands and seeing black — what he calls "black poison." The doctor told him they'd have to operate. When he woke up again, his fingers were gone.
"I woke up from the surgery. … I looked up at the sky. … (Then) I just put my hands down and fell asleep and just continued to move forward. It was shock, I believe it was. But what could I do about it?"
Terry, who has asked that his last name be withheld, is obviously not the only member of Utah's homeless population who has spent nights in the frigid cold. Though it may be freezing and wet, many prefer to stay away from shelters, said Andrew Johnston, vice president of operations at Utah's Volunteers of America.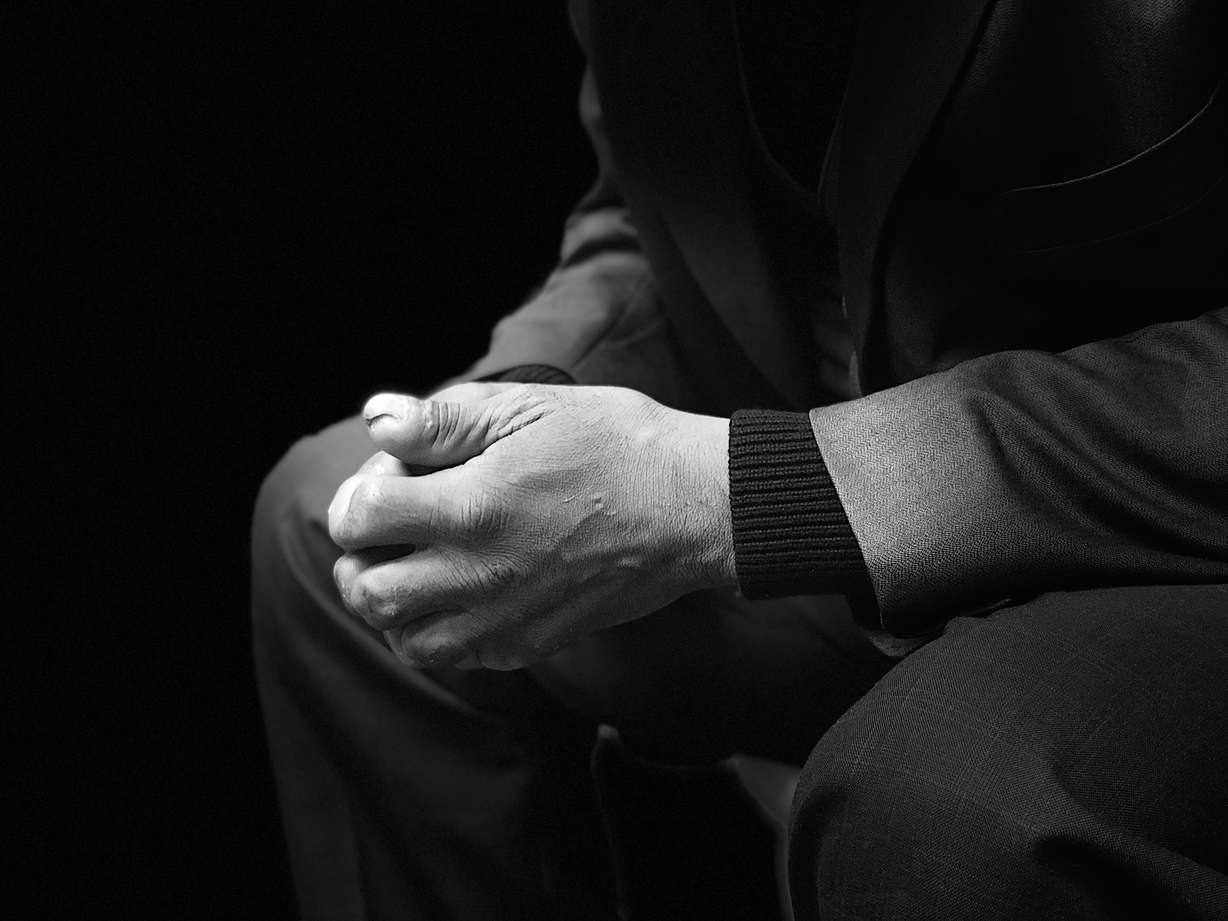 Though the reasons vary by person, he said some have outdated impressions of Salt Lake's Road Home or other shelters. They may have heard about bad experiences or had one themselves in the past.
Valerie, another member of the homeless population who has requested that her last name be withheld, claims she was raped near a local shelter and will only go back when she has nowhere else to go.
Others stay away because they don't want to be separated from a loved one or a pet.
"There are some folks who, for a variety of reasons — mental health symptoms, past trauma, those kind of things — really don't feel safe in confined areas or in locations in the city," Johnston said. "And there's also a lot of distrust sometimes about government or what they see as government entities. And it all goes back to this perception: How safe do you feel? Do you trust people? And that's a big question for the homeless. Who do you trust? Because part of being homeless is about being very vulnerable."
Many members of the homeless population, like Terry and Valerie, will choose to remain outside rather than going to a shelter, even if it means risking everything.
When the polar vortex hit America's Midwest in late January and early February, temperatures dropped to a deadly level. In response to the crisis, Chicago sent around warming buses for the city's homeless who refused to go to a shelter.
Johnston said the polar vortex is a weather phenomenon outside the norm and demanded a different level of intervention from government than Utah's winters generally do. He believes, however, that there's a conversation that needs to happen between the state and those working with the homeless population to prepare for emergencies like the polar vortex.
Officials have previously said shelters and other facilities for the homeless can exceed the typically-allowed number of initial-use permits for shelter capacity in the face of an emergency.
"We've actually had that discussion in previous years with the question, 'Do we have capacity in the shelter if the temperature dropped this much or these circumstances happened?'" Johnston said. "And I think that's a bigger discussion that still needs to happen."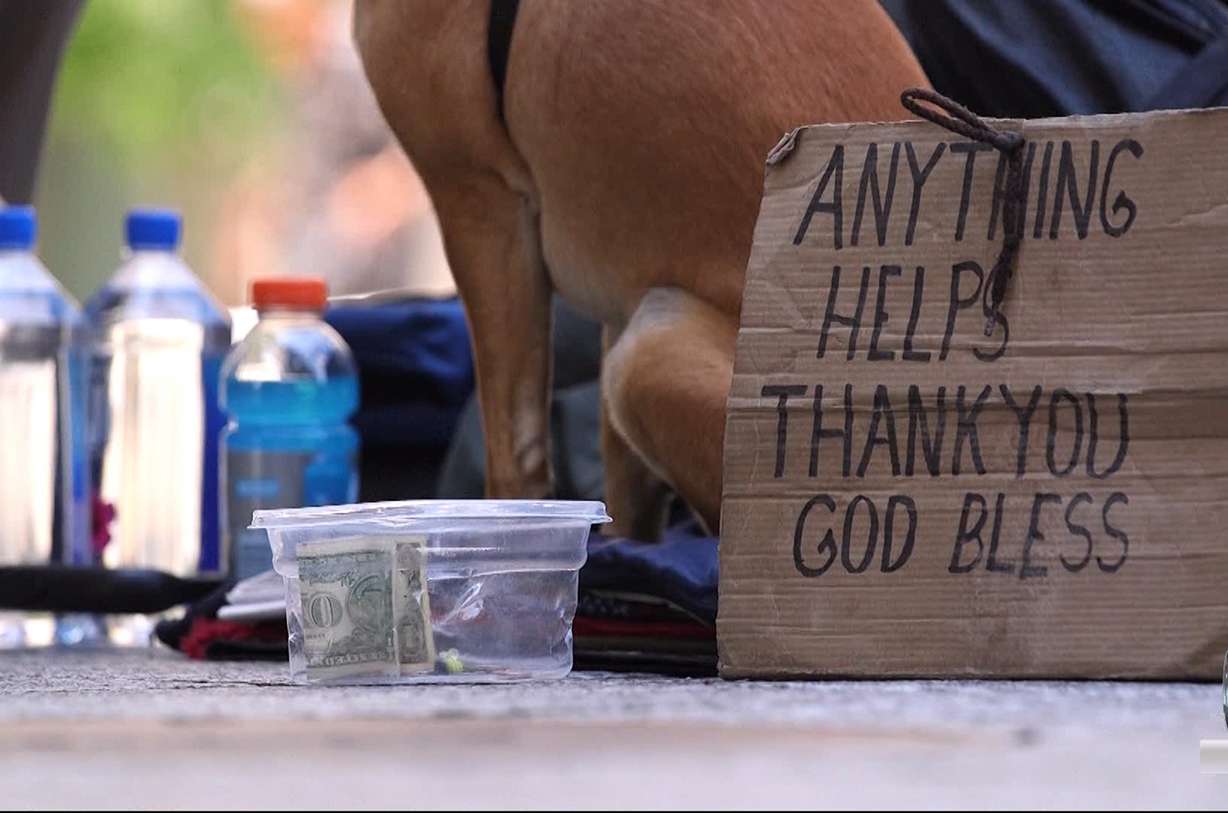 Johnston believes the most effective method for preparing for a situation like that, however, is to focus on housing the homeless population. In an emergency, there should be enough capacity in Utah's local homeless shelters with the three new facilities the state is building — if those who work with the homeless make it a priority to help the most vulnerable find their own housing, he said.
"If you stop focusing on housing people, I think the population will naturally just grow like it has over the last decade."
In the meantime, Utah's Volunteers of America outreach program strives to assist those on the streets with basic, fundamental needs and educate them about the resources available to them — especially in times of extreme cold. The whole team is made up of only about 12 people, though, so help is always appreciated, Johnston said.
Those who wish to learn more about volunteering opportunities can email the organization at volunteer@voaut.org or find ways to donate.
"We always love donations. We love clothing donations, food donations. You can get on the Volunteers of America website and there's a whole list of things we always need," Johnston said.
For Terry, the frostbite that caused him to lose his fingers was a "big wake-up" call, he said. Soon after, he started going to a rehabilitation program at the Road Home and is now several months sober. He hopes to one day also help others in similar situations — before they suffer the same agonizing fate in Utah's cold winters.
"I started attending church, stopped using drugs and found my program for rehabilitation," he says with a quiet laugh. "I look at it as God saved me."
×