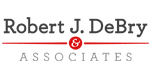 This story is sponsored by Robert J. DeBry—more than 200 years of combined experience practicing personal injury law.
Today's headlines are replete with criminal stories ranging from petty to catastrophic. On average, a crime is committed every 5.74 minutes in the state of Utah with a homicide occurring every 4.87 days, the Utah Department of Public Safety reports.
That said, Utah ranks as the fourth safest state in America, a WalletHub study reports. However, it isn't absent from housing some master criminals of its own — including some that garnered national attention.
Here are eight Utah crimes with unique aspects that made them out of the ordinary.
Mark Hofmann forgeries and murders
Mark William Hofmann was dubbed by forensic experts "the best forger yet caught" and one of Utah's most known criminals, the Utah History Encyclopedia said.
While most known in the Beehive State for his "Joseph Smith III Blessing" and the "Salamander Letter," forgeries, Hofmann falsified various other manuscripts (and currency) that affected organizations other than The Church of Jesus Christ of Latter-day Saints. The Federal Bureau of Investigation, the Library of Congress and the American Antiquarian Society were also victims of his masterful deceit.
Hofmann was charged with double murder in 1986 after crafting two bombs that killed two people when he learned officials had discovered his criminal behavior.
He continues to serve out a life sentence at the Central Utah Correctional Facility in Gunnison.
Elizabeth Smart kidnapping
Anyone old enough can recall the 2002-2003 media coverage of the abduction and discovery of Elizabeth Smart.
She was just 14 years old when she was taken in the middle of the night from her bedroom at her parents' Salt Lake City home. Elizabeth Smart was forced to live in various campgrounds and wooded areas for nine months with her captors, Brian David Mitchell and Wanda Barzee, enduring daily sexual assault and abuse.
Mitchell's attorney stated, "that his client considered taking Elizabeth a call from God." Mitchell called himself Emmanuel and proclaimed to be a prophet with his own religious sect.
Despite wearing disguises in public, she was ultimately recognized in Salt Lake City with Mitchell and Barzee and rescued by area police.
More than eight years after the kidnapping, in December 2010, Mitchell was found guilty and sentenced to life in prison. Barzee was sentenced to 15 years for her role in the crimes Biography.com reports. She was released on parole in September 2018.
The Singer-Swapp standoff
The Singer-Swapp standoff was spurred by the 1979 death of then polygamist, John Singer, who resisted arrest at his home by Utah officials and was shot during his attempt to shoot them, the Utah History Encyclopedia details.
Following John Singer's death, Addam Swapp who had moved in with the Singer family and had taken two of Singer's daughters as wives, plotted to bring the church and Utah authorities to "atonement," the Utah Department of Public Safety said.
On Jan. 16, 1988, two days before the ninth anniversary of the death of John Singer, Swapp broke into the Kamas LDS Stake Center, filled the cultural hall with 50 pounds of dynamite and a booster of ammonium nitrate which doubled the explosive force. The explosion resulted in $1.5 million in damage.
Swapp believed the bombing would precede the resurrection of John Singer, but instead, it triggered a 13-day standoff between the Singer-Swapp compound and the police. The standoff culminated in the death of officer Fred House by the hand of John Timothy Singer, and jail time for John Timothy Singer, Vickie Singer, and Adam Swapp.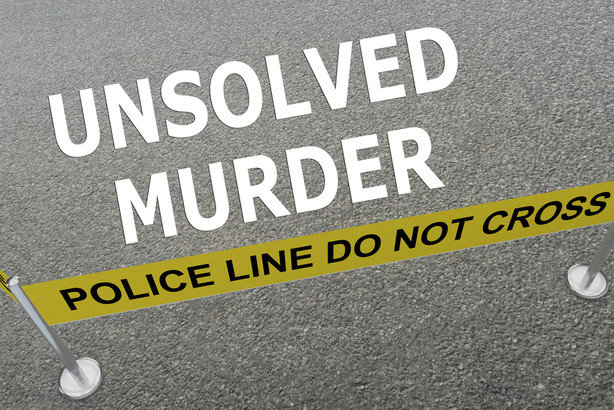 The unsolved Sherry Black murder
One cold case that is still chilling in its brutality is the November, 2010, murder of 64-year-old Sherry Black, mother-in-law of Greg Miller, the former CEO of the Utah Jazz.
Although thousands of hours have been dedicated to the investigation, authorities have yet to identify a suspect or person of interest.
Black was murdered at B&W Billiards and Books, a store she and her husband managed in South Salt Lake near Sherry's home.
The Feb. 9 killer
On Feb. 9, 2006, Sonia Mejia, 29, was found strangled to death inside her Taylorsville home. She was six months pregnant. Then, two years later, on the exact same date, Damiana Castillo, 57, was also found strangled in her home just blocks from the first incident.
While no arrests have ever been made, authorities believed they were looking for the same person for both killings, but the case went cold.
The case drew interest again in 2010 when the district attorney's office filed murder charges from DNA evidence found at the scene.
"A 'John Doe' was charged with two counts of aggravated murder, two counts of aggravated robbery, aggravated burglary and aggravated sexual assault in 3rd District Court, KSL reported.
The Salt Lake district attorney office reports they know who the alleged killer is, however, the person isn't in their jurisdiction and is already serving jail time outside of Utah.
Authorities continue working to bring that person to justice in Utah.
Cult leader Ervil LeBaron
Ervil LeBaron was the leader of a polygamous organization called the Church of the Lamb of God, HistoryOntheNet.com reports. He had 13 wives in plural marriage and approximately 25 children.
LeBaron convinced his disciples to murder between 13-20 people, including some of his religious opponents, who had failed to abide by what he called the "constitutional law of the Kingdom of God." At one time, President Carter was also on his list of those to be executed.
Mounting evidence indicated that LeBaron was guilty of multiple murders and on June 1, 1979, the Mexican police captured him near Mexico City and delivered him to the FBI.
LeBaron was convicted of murder and sentenced to life in prison. He died in Utah State Prison in 1981, BYU Studies reported.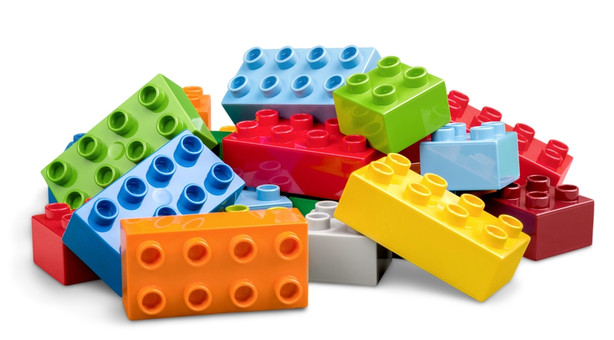 The Lego murder
In 2006, 15 years after the case was opened, Salt Lake County investigators classified the murder of 78-year-old Lucille Miner Johnson a cold case. Despite dedicated efforts to find the suspect, police were unable to discover who had severely beaten and strangled Johnson to death.
While robbery was long thought to be the motive, the case had a real breakthrough when it was reopened in 2013 when clues linked Johnson to convicted murderer John Sansing.
"Investigators went back to Lego bricks that were collected from the crime scene, and matched a fingerprint on them to one of Sansing's children, who was apparently with him at the time of the murder," Ranker.com said.
Investigators were then able to link DNA evidence collected at the crime scene to Sansing.
Sansing resided in Utah until 1995 when he relocated to Arizona. He is currently serving time in an Arizona, prison for a 1998 murder for which he was sentenced to death.
6-year-old Rosia Tapia
"There are roughly more than 400 cold cases throughout Utah which include homicides, missing persons, and unidentified deceased persons," Utah Department of Public Safety reports. The case of Rosia Tapia is one of these cold cases.
Tapia, 6, was found August 13, 1995, in a surplus canal connected to the Jordan River a few blocks away from her home. She had been both sexually assaulted and brutishly attacked.
Although it has been 23 years since her death, the family and the Utah Cold Case Coalition —which initially formed to bring awareness to Tapia's death – hold hope that answers may be found with the DNA technology that is available today that wasn't back in 1995.
If you or a loved one has been a victim of a crime Robert J. DeBry & Associates can help. Robert J. DeBry is dedicated to improving the quality of life in Utah by offering education, donating resources, and providing services to the Utah community we serve.
×