This archived news story is available only for your personal, non-commercial use. Information in the story may be outdated or superseded by additional information. Reading or replaying the story in its archived form does not constitute a republication of the story.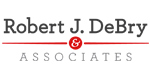 This story is sponsored by Robert J. DeBry—more than 200 years of combined experience practicing personal injury law.
Although Utah has a relatively small population, the state is a leader in categories such as business climate, low unemployment, population growth — and vicious murderers.
Using the serial killer database compiled by Radford University and Florida Gulf Coast University, 24/7 Wall St. reviewed the states with the highest numbers of documented victims of serial killers since 1900, adjusted for population. Utah ranked ninth.
Of course, that ranking doesn't include spree killers or other murderers whose horrific crimes don't fit the FBI classification of serial killers. Utah has seen more than its share of killers whose dastardly deeds have drawn national attention.
While this is not a complete list, here are some of the Beehive State's most heinous murderers.
Josh Powell
Although it's been more than nine years since Susan Powell disappeared, interest in the closed case remains high, renewed recently with the release of the "Cold" podcasts, which have provided new insights.
Although Susan's husband, Josh Powell, was always the prime suspect, he was never charged. Even so, Josh became a confirmed murderer in February 2012, when he hacked his two young sons with a hatchet before burning them and himself to death in an explosive home fire he intentionally set.
Josh sent several emails moments before he started the blaze, according to a Deseret News article. Other details showed the horrific act was carefully planned.
Gary Ridgway
Ridgway was the most prolific serial killer in the United States, convicted of 49 murders and suspected of as many as double that number. Dubbed the "Green River killer," he was quoted by fandom.com as saying, "I killed so many women I have a hard time keeping them straight."
---
I killed so many women I have a hard time keeping them straight.
---
Although Ridgway's murders occurred in Washington and Oregon, he was born in Utah and lived here until his family moved to the Seattle area when he was 11. It's safe to assume many of the mental issues that set him on the path to becoming a monster were established while in Utah. He was just 14 when he attempted his first murder by stabbing a 6-year-old boy.
Ridgway's murders spanned three decades. His first confirmed kill was in 1973, although he alluded to earlier murders. He was finally arrested in 2001 when DNA evidence connected him to some of the murders. Ridgway received a life sentence and remains in a federal penitentiary in Colorado.
Sulejman Talovic
An 18-year-old refugee from Bosnia, Sulejman Talovic shot nine people at Trolley Square Mall in Salt Lake City on Feb. 12, 2007. Five of the victims died.
Talovic had two guns and plenty of ammunition. His rampage could have been more devastating, but an off-duty police officer engaged him in a shootout. That kept him occupied until more police officers arrived. They shot and killed Talovic.
The motive for the shootings is a mystery. The FBI concluded he was not a terrorist. A Deseret News article about his possible motivations noted that on the day of the tragedy, he completed his normal workday. His family said he came home and took a shower before he left the house and went to the mall.
Gary Gilmore
Gary Gilmore became more famous for his death than his crimes. He was the first person executed after the U.S. reinstated the death penalty. He opted for death by firing squad at the Utah State Penitentiary.
Gilmore came to Provo in 1976 after more than two decades of incarcerations in various Oregon prisons for crimes ranging from drunk driving to armed robbery. Four months after arriving in Utah, he killed two people in separate robberies.
The justice process moved swiftly for Gilmore. Britannica.com noted he had a three-day trial just 11 weeks after the murders. He was convicted on Oct. 7 and his original execution date was set for Nov. 15. His mother filed for a stay, but in December, the state Supreme Court ruled the sentence was valid.
The sentence was carried out Jan. 17, 1977 — nine months after his arrival in Utah and just six months after the murders.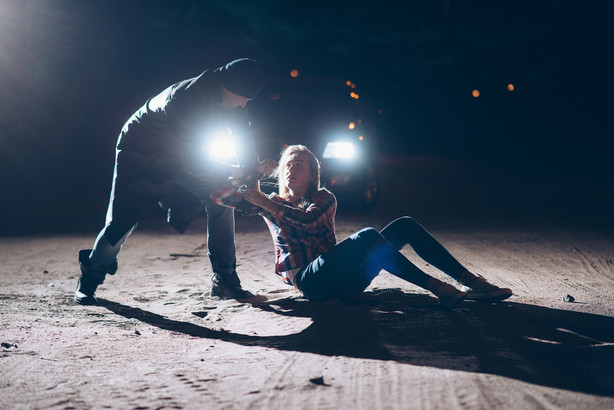 Ted Bundy
University of Utah law school student Ted Bundy did not look like someone capable of being a serial killer. In fact, in 1978 as he stood trial in Utah for kidnapping, the headline for a New York Times article was "All-American boy on trial."
Between 1974 and 1978, Bundy killed women in Utah, Washington, Oregon, Colorado and Florida. He eventually admitted to 30 murders, but the final toll was likely higher. Bundy was convicted and sent to prison for the Utah kidnapping case but was transferred to Colorado to face murder charges. He escaped (the first of two times) and continued his murderous rampage.
Florida police caught Bundy four weeks later. He was convicted of murder and executed by electrocution in 1989. An article in allthatsinteresting.com quoted a defense investigator as saying, "I would describe him being as close to being like the devil as anyone I ever met."
Arthur Gary Bishop
Born and raised in Salt Lake City, Arthur Gary Bishop was an Eagle Scout and high school honor student. After graduation, he served as a missionary for The Church of Jesus Christ of Latter-day Saints in the Philippines.
By 1978, he'd been convicted of embezzlement and excommunicated from his church. He changed his name, joined the Big Brother program and began molesting and killing boys.
Bishop claimed five victims ages 4-13 between 1979 and 1983. Bishop was found guilty of five counts of aggravated murder, five counts of aggravated kidnapping and one count of sexually abusing a minor. He was executed by lethal injection on June 10, 1988.
A Deseret News article reported he was calm and cooperative as he entered the death chamber. He was quoted as saying, "I am merely accepting my just punishment as my conscience dictates I must. Though perhaps too little too late, I am doing the right thing now."
Other notable Utah killers — in no particular order — include:
Ron Lafferty
Dan Lafferty
Mark Hofman
Ronnie Lee Gardner
Barton Kay Kirkham
Pierre Dale Selby
William Andrews
Myron Lance
Walter Kelbach
Frances Schreuder
Marc Schreuder
Michael Archuleta
Douglas Carter
Taberon Dave Honie
Troy Kell
Douglas Anderson Lovell
Floyd Eugene Maestas
Von Taylor.
Since 2000, Utah has averaged 54 homicides each year, according to data from the Utah Department of Public Safety and disastercenter.com.
×