This archived news story is available only for your personal, non-commercial use. Information in the story may be outdated or superseded by additional information. Reading or replaying the story in its archived form does not constitute a republication of the story.
SALT LAKE CITY — Just two weeks into the inaugural season of The Alliance of American Football, is the league already running out of money?
That was the prevailing storyline when the league announced a new investor Tuesday morning, following several reports that the front office had missed a payment to several players in this week's salaries.
Alliance co-founder Charlie Ebersol refuted the reports, and Salt Lake Stallions coach Dennis Erickson sees the new equity shareholder as a sign of the league's growth and potential after just two weeks of professional football games in February.
"That's a great plus for our league," Erickson told reporters during a conference call previewing the Stallions' home opener Saturday at 1 p.m. MST at Rice-Eccles Stadium. "There's no financial problems. Everything is going fine; this is just a great donation, and he's going to be a big part of our league."
The "he" is Tom Dundon, current owner of the NHL's Carolina Hurricanes, a Texas billionaire who reportedly added a $250 million investment into the league and received the title of chairman of the upstart Alliance.
Forbes estimates the net worth of the NHL owner and current chairman of the board for The Alliance at more than $1.1 billion, and he recently received a $715 million payment as part of an exit deal from subprime lender Santander Consumer USA, according to a Securities and Exchange Commission filing.
"As a lifelong sports fan and entrepreneur, I've always valued the opportunities generated in the ecosystem of sports and entertainment," Dundon said in a statement from the AAF. "I'm impressed with The Alliance's stunning growth in-stadium and across TV, mobile and social media in just these first few weeks."
The Alliance of American Football was founded by NFL Hall of Fame executive Bill Polian and Ebersol, marketed as a developmental league complementary to the NFL, and with fully guaranteed contracts for players that include out-clauses should players be signed to an NFL or CFL team or practice squad.
But multiple reports, stemming from an initial story in The Athletic, cited financial woes for the first-year organization. Ebersol refuted those reports, saying that Dundon has been interested in joining the franchise for a significant period of time — and Tuesday just happened to be the day the deal was finalized.
The league is on solid financial standing in its first year, Ebersol said, pointing to a multi-year broadcast partnership with CBS and the NFL Network to carry its games live. The league has also added other media partners, including Turner Sports, which broadcast the Stallions' 12-9 loss at Birmingham last week and will air Salt Lake's upcoming home opener on its B/R Live subscription streaming service.
"Tom, Bill Polian and I will work with our great team at the Alliance to expand our football operations and technology business," Ebersol said in a statement. "Tom is a self-made American success story who brings a wealth of knowledge in the sports, entertainment and finance worlds and proven leadership to our organization."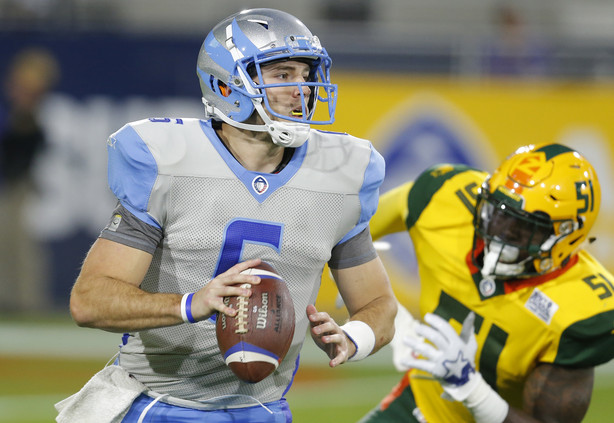 Woodrum back
Meanwhile, the Stallions are back in Salt Lake City after spending two weeks on the road and in San Antonio for training camp.
The club is one of three 0-2 teams in the Alliance's inaugural season and will face the Arizona Hotshots (2-0) in the home opener. The Stallions lost to the Hotshots, 38-22 in the first game in franchise history.
Quarterback Josh Woodrum only played the first half in that game, leaving with an injured hamstring that caused the former Liberty quarterback to also miss the game at Birmingham.
But Woodrum returned to practice Tuesday, and Erickson is confident he will be ready to resume starting quarterback duties in front of the team's home fans.
"He practiced today and practiced well, so we plan on him being ready," Erickson said. "That helps when you have your first quarterback back. It's good to have him back."
Austin Allen started in Woodrum's place last weekend, completing 15-of-31 passes for 114 yards in his first professional start.
"It was up and down — I felt like we did enough to win," said Allen, whose team led 9-0 at halftime. "(We) got in the red zone, (but have) got to capitalize there. (Also, whether it's) making the third-down pass or just getting some points.
"(There is) a lot to build off of, but overall it was a lot of fun being back out there."
New, old return man
Special teams have also been a concern for the Stallions in the first two weeks of the season, but some help is on the horizon there, as well.
Erickson said starting punt returner Kaelin Clay will be available for Salt Lake against the Hotshots after the former Utah wide receiver spent the first two weeks on the inactive roster.
"He's our normal punt returner, so you'll see him back to return punts Saturday," the coach said.
Clay spent one season at Utah in 2014, finishing his senior season with 523 receiving yards and four touchdowns for the Utes. After Tampa Bay selected him in the sixth round of the 2015 NFL Draft, Clay was a journeyman returner who spent time with the Lions, Ravens, Panthers and Bills before being cut by the Giants last October following an ankle injury.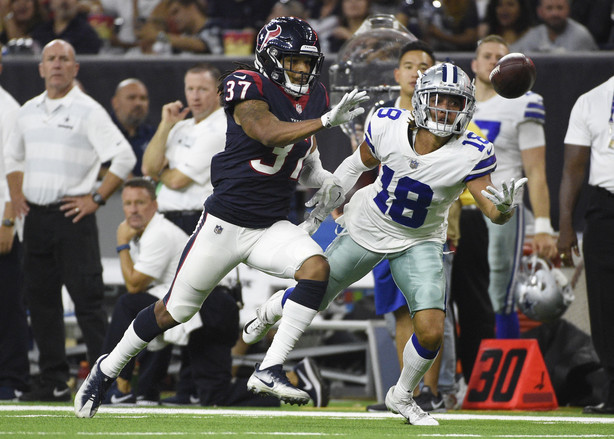 Utah receiver played on IR
Former Utah wide receiver Dres Anderson was formally added to the Stallions' injured-reserve list, effectively ending his season with a hamstring injury.
Anderson, a 6-foot-1 wide out who spent four seasons in the NFL with San Francisco, Chicago, Houston, Washington, Indianapolis and Dallas, was inactive for Salt Lake's first two games of the regular season.
Additionally, the Stallions added former Florida A&M receiver Brian Tyms and Nebraska cornerback Ciante Evans to the active roster, while releasing former Villanova linebacker Ed Shockley.
×
Related Stories