SALT LAKE CITY — Romance scams are skyrocketing. The Federal Trade Commission says the total number of reported cases has doubled since 2015, and just last year Americans lost $143 million to the schemes.
Mike MacDonald, Meridy Leeper and her sister, Sarah Leeper, have had successes and failures with online dating. In fact, MacDonald and Meridy Leeper co-run a Facebook group for Utah singles.
They've all come across romance fraudsters, so KSL sat down with the group as they shared red flags all online daters should watch out for.
Suspicious photos
"The biggest red flag that I usually notice is the pictures," said Sarah Leeper. "If there's only a few pictures of them, and then you do get in a conversation with them and they're still only sending those couple of pictures."
Be weary too, the group warned, of an exceptionally beautiful or handsome person in some exotic locale.
"Are these perfect, Photoshopped photos? That's a huge red flag for me," said Meridy Leeper. "I wonder if they're stealing the shots from someone else."
MacDonald said it is very possible for a fraudster to lift photos from a modeling website. Even if the photo does not show a possible model, professional headshots that look like stock photos might be concerning. While it is no guarantee, MacDonald looks for photos in a more natural setting.
"I want to see profiles that show dozens of photos of someone that's out-and-about, hiking, camping, driving; things you would see in a normal profile," he said.
One tool you can use to ferret out potential scammers is Google's reverse image search. You can save a profile photo to your computer and then upload it to Google, and Google will show you any public website the photo appears on. Another tool called TinEye will perform a similar image search.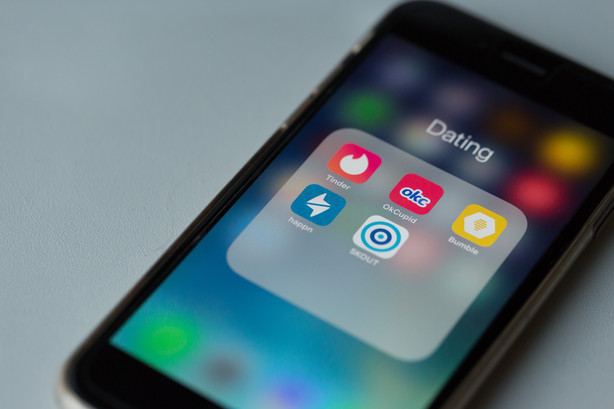 Profile looks a little thin
"I'll go in and see if there's a lack of information," Meridy Leeper said, regarding a dating profile. "It tells me they could be hiding something. It could be a fake profile."
"Or, if they have a brand new profile setup from maybe a month ago, and have five friends," said MacDonald. "Yeah, that's a huge (red flag)."
Story inconsistencies
Another red flag the group warned about is changes in your online friend's story. Some fraudsters cannot always keep their story straight.
"It's a daughter first, and then all of a sudden it's a son," Meridy Leeper related about one experience she had.
"I got discrepancies in stories from where they work," said Sarah Leeper. "And it could even be from what they ate that day for lunch. All of a sudden, it changes into 'I went out with a group of guys' instead of bringing my own food."
Requests for money
The ultimate red flag comes when, after establishing a back-and-forth with someone, they ask for money.
"We had a good week of fun and friendly conversation," MacDonald recalled about one encounter. "Then the story came: I've inherited a million dollars but I need a thousand dollars to pay for my attorney."
"My biggest pet peeve is when they say they are in the military," said Meridy Leeper. A seemingly desperate soldier asked her for help, saying, "I have a spouse that just passed away and I need this money for my child."
Never, ever send money to an online stranger. It is very likely you will never get it back.
One last tip from the group: trust your instincts. If you feel something is off, then it might be. "Go with your gut," Meridy Leeper said.
"Your intuition will tell you a lot," added MacDonald.
Other warning signs include: your online friend gets serious fast. In many cases, they will not do a video call or meet you in person because they are using a fake profile. They will keep coming up with excuse after excuse as to why they cannot meet you.
×
Related Stories