This archived news story is available only for your personal, non-commercial use. Information in the story may be outdated or superseded by additional information. Reading or replaying the story in its archived form does not constitute a republication of the story.
SALT LAKE CITY — A little over a year ago, KSL.com predicted that Salt Lake-based Health Catalyst would soon join the exclusive herd of tech unicorns.
Today, that prediction became reality.
In corporate culture, "unicorns" are what techies and investors have started calling private startup companies valued at $1 billion or more.
The term was first coined in 2013 by longtime tech venture capitalist Aileen Lee when she began researching the probability of discovering and investing in one of these companies. Lee found that only 0.07 percent of venture-backed companies reach $1 billion (though now the percentage is slightly higher).
Utah was home to four unicorns: Domo, InsideSales, PluralSight and Qualtrics. That list was whittled down to one by the end of 2018, however, after Domo and Pluralsight went public and Qualtrics was acquired by SAP for a record $8 billion dollars.
Now there's a new kid on the block.
Health Catalyst received a valuation of $1 billion after completing a $100 million financing round following a record year for the company.
In 2018, Health Catalyst experienced over 65 percent growth in annual recurring revenue, over 50 percent growth in revenues and over 80 percent growth in gross profits. The company also added 16 new health system customers, over 200 team members (now with a total of 750 employees) and received exceptional praise from industry analysts.
So… what do they do?
The healthcare industry has just recently started undergoing a digital revolution, Health Catalyst CEO Dan Burton told KSL.com. Up until a few years ago, most patient data was all on paper. It's much harder to analyze data when it's on paper.
With digitized data, a doctor can have a better idea of the patient's medical history and see trends or patterns they might not have been able to before.
"That opens up a whole horizon of opportunity for us to start leveraging the power of that data," Burton said. "I think the next 10 or 15 years will be all about harnessing that valuable data to pinpoint thousands of opportunities for clinical, financial and operational improvement."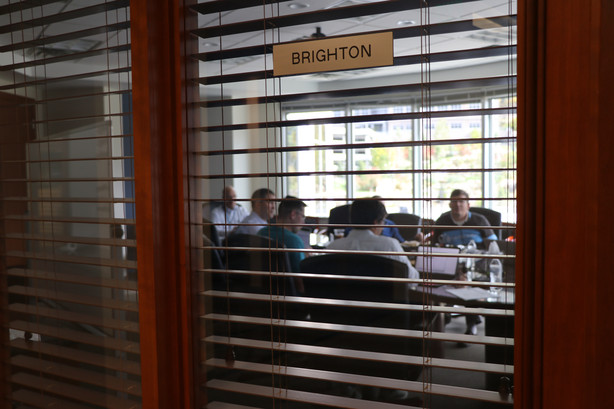 Learning to use that data correctly and efficiently will help save lives, lead to more sustainable spending in health care and become a "catalyst" (get it?) for broader transformation in the industry, Burton said.
It was Burton's brother, Tom, and his co-worker Steve Barlow who created Health Catalyst's first platform while they worked in health care IT at Intermountain Medical.
They founded the company in 2008, but it wasn't until 2011 that the two founders hired a third employee and the company hit a growth spurt. Eight years later, Health Catalyst's joined an extremely rare herd of health care tech unicorns.
What's made them so successful?
Burton would say there are two main reasons Health Catalyst has been so successful:
Focus
Instead of trying to become a jack-of-all-trades, Health Catalyst has focused on becoming a master of… three.
"It's hard to do many things better than anyone else, and so we've tried to narrow our focus on three things we hope we can do at a world-class level," Burton said.
Those three include:
Building a scalable platform with deep domain knowledge that aggregates data from hundreds of different sources.
Creating a few analytics apps that "play to our strengths in analyzing data" and allow customers to build their own apps on top of the data platform.
Specializing in specific clinical areas, like sepsis — a life-threatening illness caused by the body's response to an infection. Health Catalyst employs, arguably, the national expert on sepsis. Attracting and retaining talent like her is part of the reason the company has grown so quickly, Burton said.
People
And the way to attract that talent is by making Health Catalyst into one of the best places to work.
"The CEO's No. 1 focus should not be on customers, and it shouldn't be on investors. It should actually be on team members," Burton said. "I, as a CEO, can't be with every customer every day ensuring that they have a great experience, but our team members can. So if I'm waking up every day focused on improving the team member experience, enabling them to feel listened to and cared for and understood, then they will treat our customers in the same way."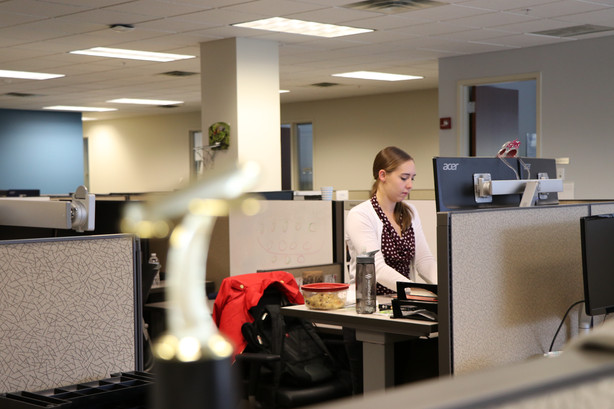 Burton has a 99 percent approval rating on Glassdoor, and the company has a 4.4-star rating with 257 reviews. In fact, Burton says he goes over the reviews with the employees every few weeks (especially the tough ones), and he personally responds to each. Health Catalyst also surveys the employees every six months, and leadership reads every response.
The company offices don't have the swanky feel of some of Utah's tech companies (they're a bit more traditional), but it does provide similar perks — maternity and paternity leave, unlimited time off, onsite workout facility etc.
"(Employees) want to stay at Health Catalyst because it's a great place to work … and that's what keeps us differentiated from competitors in the market," Burton said.
What's next?
Burton says becoming a unicorn is an exciting mile marker and it's important to pause, celebrate, recognize the effort it took to get there, then get back to work.
"We have a mission that is broad and will take decades to fulfill … and, my goodness, we're just barely scratching the surface."
×
Related Stories