This archived news story is available only for your personal, non-commercial use. Information in the story may be outdated or superseded by additional information. Reading or replaying the story in its archived form does not constitute a republication of the story.
HEBER CITY, Utah – One year ago, Heather Petersen was heading home from work and looking forward to a date when police say the car she was driving was hit head-on by an impaired driver on U.S. 189 near Deer Creek.
Right now, Jose Lozoya-Tellez is in prison. Court documents say Lozoya-Tellez was living in the U.S. illegally and was driving high on drugs when he killed the young Heber City woman.
Even after her death, Heather Petersen's parents say the 23-year-old continues to touch lives. Just the day prior, her father Mike said an inspirational Facebook memory of hers popped up on his feed. She wrote in part, "Life is too short to waste on pointless, good, and better things."
It is obvious Heather was wise beyond her years. Her parents say words can't describe all she accomplished in such a short life.
"She worked as a TA at the school she had gone to for 3rd grade and fell in love with the children, so she decided that's what she was going to do," said her mother, Josee Petersen.
The Utah Valley University student was one of 10 siblings. Heather Petersen loved music and served a mission in Honduras.
"We've had emails from people across the world from her mission and the lives she impacted there," Josee Petersen said.
The Petersens say words also can't describe the pain associated with her death.
While they work to forgive the driver at fault, they hope he and all drivers learn from their loss and follow the law.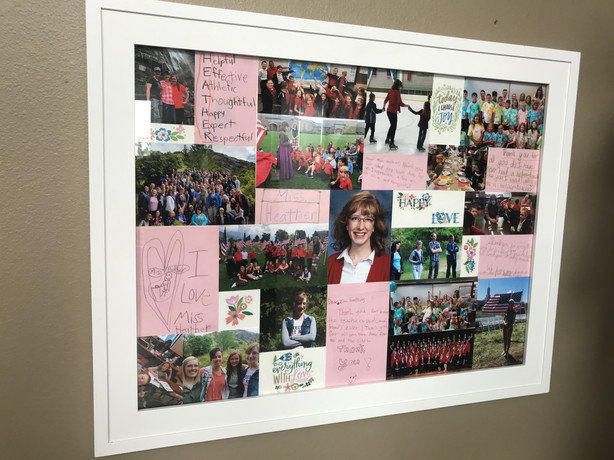 "Not to put any other family in the same position as we are. We would not like at all any other family suffer what we're suffering," said Josee Petersen.
Even in grief, the Petersens say their family's future is bright with faith, friends, hope, and messages from Heather.
Lozoya-Tellez took a plea deal for an undetermined amount up to 5 years, but Heather's family believes he could be paroled as early as the next couple of months and then deported. He's been behind bars for about a year.
×
Related Stories