This archived news story is available only for your personal, non-commercial use. Information in the story may be outdated or superseded by additional information. Reading or replaying the story in its archived form does not constitute a republication of the story.
SALT LAKE CITY — The conclusion of the 2019 recruiting calendar is here.
BYU, Utah and Utah State, along with every other college in the state and country, will put the finishing touches on their 2019 classes beginning with Wednesday's National Signing Day.
And while the advent of the NCAA's early signing period in December has taken plenty of recruits off the board, locking them into scholarship offers and even enrolling a few in classes, there is plenty of talent remaining to be signed — including the state of Utah's No. 1 current prospect and USC commit, wide receiver Puka Nacua of Orem.
Join KSL.com all day Wednesday as we track the recruiting classes for the Cougars, Utes and Aggies.
After having an amazing visit, I'm proud to announce I am 100% committed to furthering my academic and athletic career at Brigham Young University! Thankful for this amazing opportunity @Coach_Steward@kalanifsitake@BYUfootball@BYUrecruiting@CoachAngelOrtizpic.twitter.com/V0aZobEeCi

— Alec Fitz Meza (@MezaJoemeza31) February 3, 2019
BYU
BYU signed 14 as part of the early signing period in December, which makes for the majority of its class.
But like the majority of college football teams nationally, the Cougars plan to add a few more to the class Wednesday.
Among the top of the list is Lehi tight end Trey Andersen. A former teammate of BYU tight end Dallin Holker, Andersen, a 6-foot-6, 240-pound blocker who also played offensive tackle in high school, caught 28 passes for 487 yards and two touchdowns as a senior. He's long been committed to BYU, choosing the Cougars over offers from Boise State, Eastern Washington and Weber State, among others.
BYU also received commitments from Pueblo (Colorado) East athlete Luc Andrada, a 5-foot-9 speedster with a 4.59 40 who will likely play wide receiver or cornerback for the Cougars; and San Juan Capistrano (California) linebacker Cade Albright, a 6-foot-5 dual-sport athlete who also had interest from Cal, UCLA, Utah and Utah State.
Like most recruiting classes, BYU will likely send half of its signees on two-year church missions, while welcoming home about a dozen returned missionaries, as well.
The biggest impact player may come from the walk-on group, in the form of Scottsdale Community College running back Alec Meza. A native of Casa Grandes, Arizona, Meza ran for 1,018 yards and six touchdowns in his lone season with the Fighting Artichokes, who joined the rest of the junior college programs in Arizona in dropping football this year.
The 5-foot-11, 205-pound rusher ran for 1,109 yards and 17 touchdowns as a senior at Santa Cruz Valley High in Eloy, Arizona, helping the Dust Devils to a 12-1 record and a berth in the Arizona Class 2A state championship game.
But offers were scarce for Meza in high school, and he thought he was going to wind up at FCS Jacksonville after receiving interest from mostly Division II schools like Adams State and South Dakota School of Mines.
Then BYU and running backs coach AJ Steward came into the picture for the active member of The Church of Jesus Christ of Latter-day Saints.
"I've also wanted to go to BYU, being LDS; I've watched them since I was really young," Meza told ESPN 960 radio in Utah County. "Coach Steward is a great man, and when he came down to visit, I knew I wanted to play for him. Then the visit was incredible; they took such great care of me. It felt like home. This is where I needed to be. The love was genuine."
Other walk-ons who have recently committed to BYU include Orem cornerback Ethan Slade, Lone Peak fullback Masen Wake, Skyridge wide receiver Nathan Upham and Pleasant Grove quarterback Jake Jensen, who will first serve a two-year church mission in Buenos Aires, Argentina.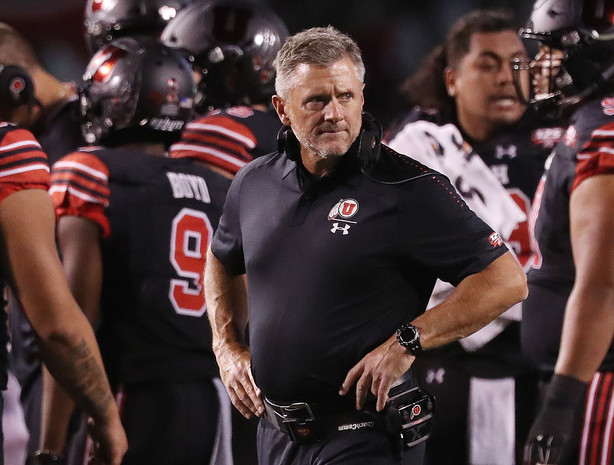 Utah
The Utes signed 12 players during the early signing period, with a particular emphasis on adding to the offensive line with five signings in the trenches.
But coach Kyle Whittingham said the program hopes to add some skill position talent with the February period open, including a quarterback, and at least one wide receiver and running back.
"We'll complete our 2019 recruiting class between now and the traditional signing period in February, but this is a solid start," Whittingham said of the early signees. "The offensive and defensive lines are usually a priority for us and this year was no exception. We were also able to fill needs ta several other positions."
The jewel of the class could be wide receiver Darren Jones, who prepped at Cajon High School in California. The 6-foot-7, 190-pound four-star prospect by 247Sports averaged 107.7 yards per game as a senior for 1,400 yards and 20 touchdowns for the 12-2 Cowboys.
Jones committed to the Utes back in August, while holding offers from Florida, Georgia, Nebraska and Nevada, among others.
The Utes also received early commitments from JaTravis McCloud, a prep cornerback from Oklahoma; offensive tackle LaColby Tucker from Garden City Community College in Kansas; and Bingham linebacker Junior Tafuna. They are also in play for two of Tafuna's Miner teammates, defensive lineman Simote Pepa and linebacker Lolani Langi, who committed to Boise State on Jan. 24 but has received more recruiting interest since then.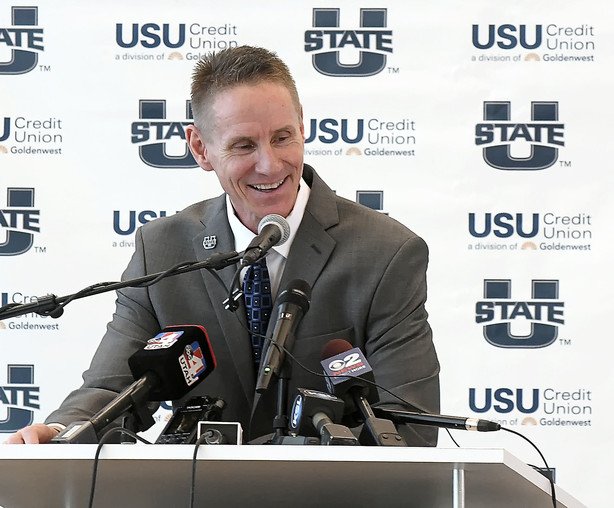 Utah State
Like BYU, the Aggies also signed 14 players in head coach Gary Andersen's first early signing class, including locals like Viewmont defensive end Aaron Bresguard, Weber linebacker Sione Moa and Weber kicker Pierce Callister.
But Utah State got good news this week as Andersen returned to Logan for his second stint in charge: the Aggies have a quarterback.
Orem quarterback Cooper Legas announced Monday afternoon on Twitter that he was committing to the Aggies.
"I am super grateful for all the coaches and programs that have believed in me and given me the opportunity to play for them, but there is no way I could pass up the chance to play for Coach A, (offensive coordinator Mike Sanford) and the Aggies," said Legas, who also had offers from BYU, Idaho, Air Force and Army.
Former East High star Jaylen Warren, who averaged 159.4 yards per game last season en route to NJCAA offensive player of the year honors at Snow College, has also been visiting Logan recently.
×
Related Links