Editor's Note: This is the third article in a three-part series. The first article can be found here, and the second article can be found here.
OGDEN — Ogden resident Ben Taylor wasn't wholly unused to receiving scam messages online when a note popped up on his Facebook one evening in late July 2017.
"Helo Sir, wel my name is Joel from Liberia, West Africa. Pls I beg u in name of GOD, I need some assistance from u, business or financial assistance dat will help empower me pls," the message read.
While Taylor's common sense told him it would be best to ignore the poorly-spelled plea for financial help from a man in Africa, he hadn't let that stop him in the past. He would often try to waste scammers' time by responding to their messages, even documenting some of the antics on his YouTube channel.
So Taylor decided to bite and — like any good YouTuber — press record. What followed was an experience he still finds hard to believe.
In the ensuing months, Taylor slowly became friends with Joel after sending his would-be "scammer" a camera and instructing him to take pictures of life in Liberia in exchange for a few dollars.
To Taylor's surprise, Joel was willing to put in the work, though the pictures of the man's impoverished village surprised Taylor. And though photography didn't seem to be Joel's strong suit, Taylor decided to create a booklet with some of Joel's best photos, titling it "By D Grace of God" — a phrase Joel would often use in his messages to Taylor.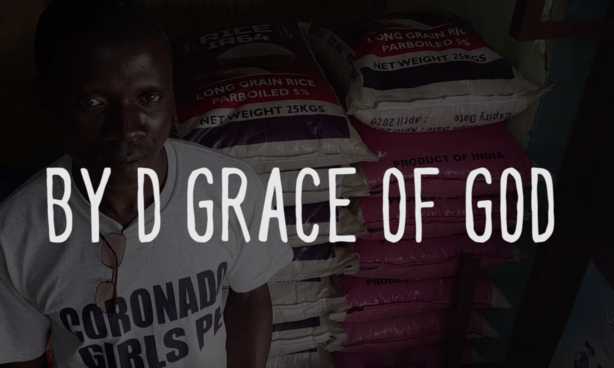 Taylor launched the book on Indiegogo, hoping to raise $2,500. The campaign soon raised over five times that amount, and the book was purchased by YouTube fans of the series from over 40 different countries.
And the project's spiraled up from there.
Now, nearly a year and a half after Taylor received Joel's first message, the two have raised over $90,000 through book and merchandise proceeds. Some of that money has gone toward production costs, some to Joel and a chunk more to charitable causes, Taylor said.
Taylor sent Joel money to buy backpacks, food and clothing for the people in his village, and Taylor himself traveled to Liberia in early 2018 to meet Joel in person and discover what more the money could do for the country of Liberia — the "poorest country in the world," according to a 2018 report.
While there, Taylor dropped off a generator at a local school, met those who benefitted from his donations to schools and orphanages in the area, spoke to young entrepreneurs at the U.S. Embassy and gave out microloans to a few hoping to start their own businesses.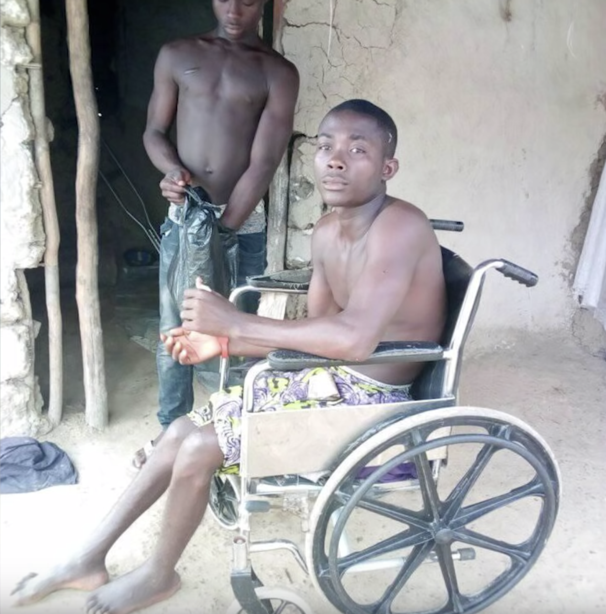 But Taylor soon learned he probably wasn't going to see those loans returned.
"A lot of people struggled to grow their business or get on their feet just because … people don't have access to clean water, and it makes going to school hard, and it makes running a business hard, and I realized that one of the most fundamental needs in this country is clean water."
So Taylor and Joel partnered with Rising Academies (an organization working to bring quality education to underserved areas) and installed locally-produced water filtration systems in all 29 of the organization's schools in Liberia.
"The statistics around child mortality rates are really shocking," said Rising Academies' director George Cowell in an interview with Taylor.
"No doubt these systems will help stop those more severe cases where children's lives are very much at risk. It's hard to quantify that because it's hard to know how many children are being kept alive by these systems, but we know that, unfortunately, too many children die of waterborne diseases in rural Liberia," he added.
The filtration systems, which collect and filter rainwater, will also help keep kids in school since they'll be out sick less often, Cowell said.
And Taylor believes the project has saved more than just school children. While Joel has tried to get a few of his own businesses off the ground with the money raised from the books, he's especially enjoyed being a liaison for the charity work he and Taylor have started.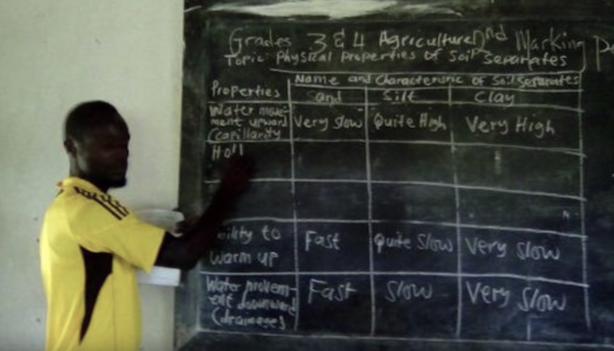 "(Joel's) got kind of a renewed sense of purpose and dignity, and he's out of debt, and now he's just doing his best to provide for his family," Taylor told KSL.com.
For Taylor, it's just "mind-blowing" that his prank on a would-be scammer has turned into what it is now — though he says Joel insists he was never trying to scam the Utahn.
"We oftentimes make jokes about these people who contact us from Africa and ask for money, but the reality is that they just don't have any other option," Taylor said. "(Joel) insists that he wasn't (trying to scam me), and I believe him."
While a lot of internet scammers originate from Nigeria where technology is more developed, Taylor said it's different in Liberia.
"They're just so behind and so impoverished that Joel honestly was just looking for someone to help him," he said. "He looks to me as a partner and a friend, and as long as people support us and buy his book … then we'll continue to honor our promise to give back to the people that are in most need."
For those hoping to learn more about Joel and Taylor's journey, the YouTuber has documented it in a 24-part video series.
"I never could have imagined it would have done this much good. It's really fun to be a part of something like this," Taylor said. "It's been really humbling to get to know these people and hear their stories and see their goodness and their faith. So it's really just been an honor for me to work with these people, and it's changed me for the better."
Joel and Taylor's book and merchandise can be found at bydgraceofgod.com.
×