This archived news story is available only for your personal, non-commercial use. Information in the story may be outdated or superseded by additional information. Reading or replaying the story in its archived form does not constitute a republication of the story.
PROVO – Family members spoke Monday about the life of Provo police officer Joseph Shinners after his tragic death during an altercation with a fugitive over the weekend.
Officer Shinners' brother, Michael Shinners, said family was his brother's No. 1 priority, but he would do anything for anybody.
"We want everything geared towards Joe, and we'll let the justice system take care of the other individual," said Michael Shinners, who has seen his share of crime as a police officer north of Boston.
His heart was heavy as he mourned the devastating death of his brother.
"Words can't describe what kind of a guy he was. He was just outstanding, compassionate and was out there doing the good in the world, you know?" Michael Shinners said.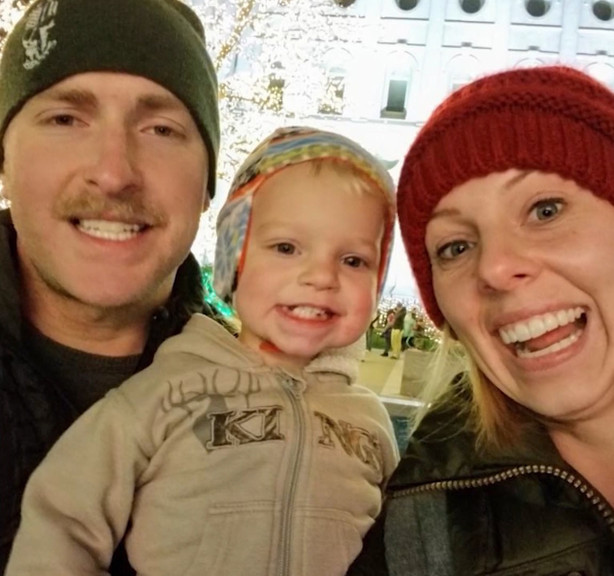 He said service was instilled in their family by their father, a longtime firefighter. All three Shinners brothers became police officers.
"He was all about service, whether it was for the community, or his church, or whatever — anyone he encountered. Service was in Joe's nature," Michael Shinners said.
Joseph Shinners was killed Saturday night while attempting to take a fugitive with other officers from the Orem Police Department.
Joe, as they called him, was a big part of his brother-in-law Kyle Swanson's life, too.
"He's always looked out for me. and taken care of (his wife) Kaylyn. And since we're all family, he's taken care of all of us. He's been part of our family," Swanson said.
---
Words can't describe what kind of a guy he was. He was just outstanding, compassionate and was out there doing the good in the world.
–Michael Shinners, brother of slain Provo police officer
---
Both men said they took solace Monday in memories of Joe.
"He's had to come home to tell his wife that he paid $60 for someone to have a hotel room so that they'd have a nice place to stay for the night, because they didn't have anywhere to go or a place to be," explained Michael. "That's the kind of guy that he is."
"(He was) cleaning out an attic with his mom and he'd find some boots and asked if he could just take them, put them in his cruiser (in case) he finds someone who needs them. He really embodied the service of the community ... he looked out for anyone when he could," said Swanson wiping his eyes.
Related:
As they continued to process their loss, Joseph Shinners' family hoped the community had more of an appreciation for police officers and the dangerous circumstances they not only find themselves in, but run toward.
"People always just look at the uniform, and it's just kind of a general appearance. All the police, you know, it's just a uniform to them, but behind that there's compassionate, loving people like Joe who have a family to go home to at the end of the day. And they don't deserve to have that cut short," said Michael Shinners.
Joseph Shinners' family said they were thankful for the support of the community and the law enforcement community across the country.
A public funeral service has been scheduled for Joseph Shinners on Saturday at 11 a.m. It will be held at the UCCU Event Center on the campus of Utah Valley University in Orem, where Joseph Shinners attended and graduated from the UVU Police Academy.
×
Photos
Related Stories