Estimated read time: 6-7 minutes
This archived news story is available only for your personal, non-commercial use. Information in the story may be outdated or superseded by additional information. Reading or replaying the story in its archived form does not constitute a republication of the story.
LAS VEGAS — Last year was a rough one for the tech world.
Customers seemed consistently underwhelmed with the new "innovations" that companies like Apple were billing as amazing breakthroughs, and we all became painfully aware that our personal data wasn't as personal as we'd previously thought.
We're entering 2019 with a lot of the same problems (albeit with a better idea of how to fix them). In fact, companies have more data now than they know what to do with.
"The people who will win will learn how to use it right," veteran tech journalist Robin Raskin said Sunday during the Consumer Electronics Show — one of the tech world's biggest annual events.
So, chin up, because we're finally starting to see the tech that we've heard about for a long time become a reality. (5G, anyone?) Without further ado, here are the eight tech trends you're likely to see this year:
5G
5G stands for the fifth-generation of cellular wireless. Each generation is marked by a new method of encoding or conversion of data into characters and symbols. 5G stands apart for three reasons: faster speed, lower latency and its ability to connect a lot of devices at once.
"We spent the last 30 years connecting people. We will spend the next 30 years connecting things," Brian Modoff, executive vice president of Qualcomm, said at a recent event, according to the San Diego Tribune.
5G has been hotly anticipated for years, and we'll most likely see it come into its own in 2019. Verizon launched 5G home service in select cities in October, setting off a slew of launches that will continue through the first half of this year.
Smart home
Speaking of connecting a lot of devices at once, that may be the next step for the smart home industry. Most customers don't buy all the same brands of smart home devices, but they may not have to in 2019 to allow their devices to connect and communicate.
"The true value of the smart home may not be the ability to control devices via a mobile app, but rather how that control is being guided and augmented by data from other connected devices and applications in the home," the Consumer Technology Association said in a recent publication at CES.
Voice activation will probably be the key to this interoperability as it allows customers to become accustomed to the nuances of controlling various devices using simple verbal commands. Eventually, that connection between devices will create a "brain" for the smart home as devices come online and coordinate together.
Artificial intelligence
And speaking of coming online, artificial intelligence is going to usher in a new era of IoT. But it's not the Internet of Things, now — we'll start to see the Intelligence of Things as AI becomes more fully embedded into all our products.
Digital assistants are becoming almost ubiquitous as they go into everything from speakers to cars to ovens, and voice activation is quickly becoming the "go-to" interface form. This might even be "the year" of the smart appliance as companies roll out things like refrigerators that can communicate with Whole Foods and the like.
We'll also see AI become more and more integral on the (literal) road ahead for self-driving cars. While perfecting autonomous vehicles might seem like a slow process, it's becoming more of a reality as large tech companies invest more money, and prototypes are exposed to various driving conditions.
Smart cities and resiliency technology
After devastating natural disasters leveled areas like Puerto Rico, smart city innovators have begun focusing on technology that will sustain cities in the face of a disaster and reduce dependence on single-point-of-failure systems.
"One of the critical issues is this interdependency of critical systems and how cities address that — and particularly the interdependency of physical infrastructure and cyber systems," Eric Woods, research director for smart cities at Navigant Research in London, said in a Consumer Technology Association publication.
What happens when all the technology we take for granted goes down? There needs to be some way to keep citizens informed and healthy. Things like solar-powered ovens solve issues that we'd perhaps overlook in the face of a disaster.
Digital health
The health and wellness world is probably where tech is arguably set to make the most disruption in the coming years. Things like digital therapeutics and remote patient monitoring have allowed patients to take charge of their health and do so remotely.
Doctors who are now able to check in on and monitor their patients remotely may be the key to healing those suffering from depression or other mental illnesses where access to mental health professionals is imperative, and yet, often scarce.
Something called neuromodulation (sensors that can control neural waves in the brain) has also burst onto the scene and begun targeting brain behaviors that cause tremors, Parkinson's disease, depression, sleep apnea, chronic pain and addiction, including opioid addiction.
Sleep and fertility tech have also been huge in the past year and will most likely continue to grow in 2019.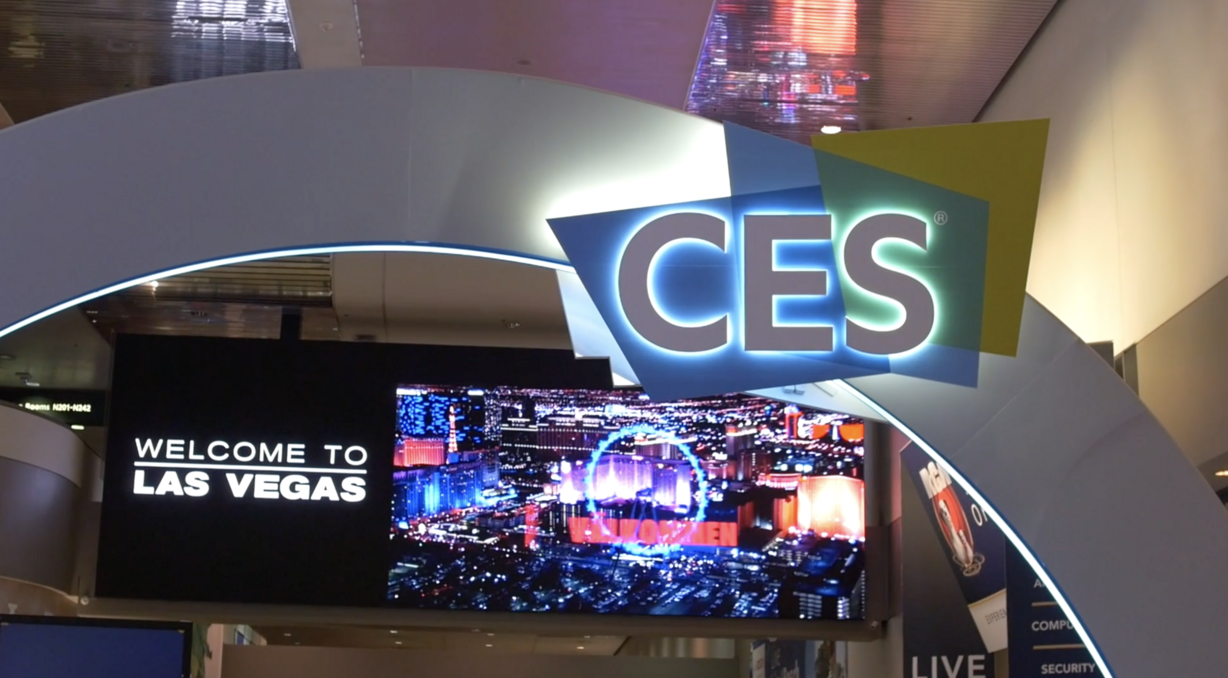 Esports and sports tech
There's a huge market for esports (basically, competitive video games). Even Shaquille O'Neal's gotten into the game (investment-wise) after his son took him to a game at the Staples Center, and he recognized the electricity in the packed stadium. This market will only continue to grow in 2019, especially with the advancements in virtual and augmented reality. Oculus, Intel and ESL even joined together and created the VR League — an esports tournament entirely using VR headsets and devices.
And while sports don't change much, the way players play the game and fans experience it definitely does. Tech is making it easier for athletes to succeed and fans to enjoy the competition. Devices can track an athlete's performance, nutrition, exercise and sleep, and smart venues are starting to personalize a stadium experience. VR and AR are also becoming a bigger part of how people watch sports.
Virtual and augmented reality
Speaking of VR and AR, it's really going to come down to how these technologies are used to determine whether they'll be successful or not. Currently, they're finding the most-use cases in the video game world, education and professional training.
Tesla is working on a haptic suit that allows your whole body to feel like it's in the environment of a video game — if you get punched in the gut during the game, you'll actually feel it. Others are using VR and AR for more educational purposes, like walking through a dead star in outer space or training in the medical and engineering world.
8K TVs
Remember when 4K TVs were really cool? Samsung's QLED 8K is four times that resolution now and will become widely available for consumers in 2019. So will LG's 8K OLED. As picture resolution has improved, TV screen sizes have increased — so watch for TVs to get even bigger this coming year.
Day 2 of #CES2019: LG just announced their biggest OLED TV yet! 88 inches and their first in 8k resolution. Samsung also is releasing a QLED 8k TV. Follow me (and this thread) for live CES updates pic.twitter.com/0B4ZIUTzxx

— Liesl Nielsen (@liesl_nielsen) January 7, 2019
×
Most recent Science stories