This archived news story is available only for your personal, non-commercial use. Information in the story may be outdated or superseded by additional information. Reading or replaying the story in its archived form does not constitute a republication of the story.
SALT LAKE CITY — In a car-friendly state like Utah, citizens are concerned about the cost of gas and how much they have to spend on it each time they fuel up. Specifically, a question on residents' minds has been why, in some counties, gas is significantly cheaper than in others.
Prices vary from county to county in Utah, as well as by state. Many factors contribute to what causes these cost variations, but first, it is necessary to understand supply and demand.
According to Investopedia, supply and demand are the most basic rules for understanding fluctuations in gas prices. Supply is simply defined as the amount of a resource available for use, while demand is based on the number of individuals using the fuel for transportation.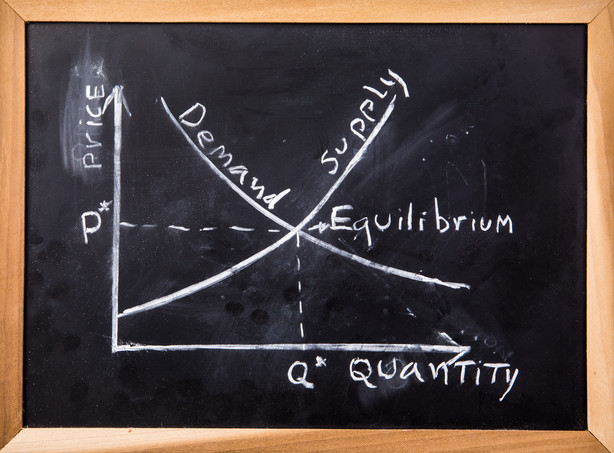 As supply grows to meet demand, costs drop because the resource is plentiful and retailers don't need to spend as much bidding on the oil. The lower the demand in relation to supply, the lower the cost of fuel. Meanwhile, if supply drops or demand grows and the supply no longer is enough, costs rise.
These basic drivers coincide with the following influencers to determine gas prices both nationwide and regionally:
According to the U.S. Energy Information Administration (EIA), the further gasoline is sold from its source of supply, the more expensive it will be because transportation racks up extra cost. Supply sources include refineries, ports, and pipeline and blending terminals. If buying gas in a rural location far from any refineries or production sites, gas will be more expensive because the purchaser also has to cover the costs of shipping the gasoline to the gas station.
Anything that slows or stops gasoline production causes the cost of available gasoline to go up as bidding begins. Such disruptions may include pipeline issues, planned or unplanned maintenance in refineries, or refinery shutdowns (like in the case of hurricanes hitting the U.S.), according to EIA.
Fewer gasoline stations can make for higher gas prices because they don't have any competition driving prices down. Purchasing gas in a town or city will often lead to lower gas prices than buying it in a rural location, where drivers may not have any other option.
According to EIA, even stations that are located close to one another may experience different traffic patterns, higher rent and different sources of supply, all of which may be influencing pricing. Operating costs may make gas stations right next to each other show very different prices.
Differences in state and local taxes
According to the Utah government, as of January 1, motor fuel taxes went up to $0.30/gallon. This being on top of a federal fuel tax sitting at 18.4 cents/gallon for gasoline and 24.4 cents/gallon for diesel. In total, Utahns can expect to be spending 48.4 cents/gallon in taxes on gasoline each time they fuel up their vehicles.
An estimated one-third of gasoline sold in the United States is reformulated to include additives that help reduce carbon monoxide, smog, and toxic air pollutants resulting from burning the fuel, according to EIA.
Other programs may have placed restrictions on transporting and storing the fuel, which adds to the cost of producing, distributing, and storing gasoline.
Geopolitics are "a combination of political and geographic factors relating to something (such as a state or particular resources)," according to Merriam-Webster's dictionary. In this case, the geopolitics of oil have to do with importing resources internationally. Geopolitics can impact supply and lead to fluctuating oil trade, which drives up and lowers cost in the United States.
Gas prices in Utah as of January 3
Utah's average price for regular gas was $2.584/gallon as of 2018.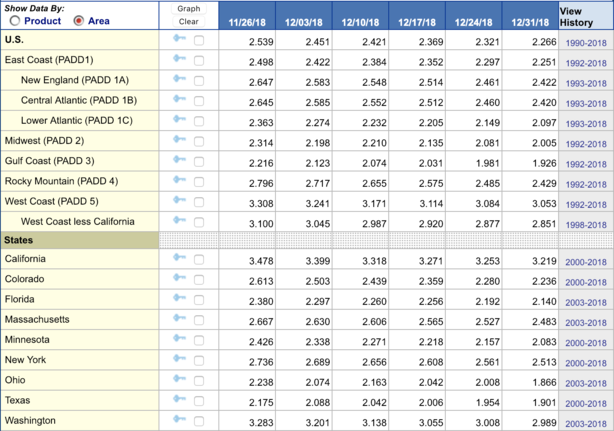 On Thursday, January 3rd:
For more about Utah's gas prices by city, click here.
×
Related Links
Related Stories