This archived news story is available only for your personal, non-commercial use. Information in the story may be outdated or superseded by additional information. Reading or replaying the story in its archived form does not constitute a republication of the story.
SALT LAKE CITY — One year ago, the drone registry topped 1 million. Now, federal officials say commercial drone use is set to quadruple by 2022.
Also known as unmanned aerial vehicles, drones seem to be revolutionizing every facet of the world — from real estate to crime.
"The tremendous growth in drone registration reflects the fact that they are more than tools for commerce and trade, but can save lives, detect hazardous situations and assist with disaster recovery," U.S. Secretary of Transportation Elaine L. Chao said in January 2018.
While various industries have benefitted from drone use, legal obstacles have historically made implementing drones difficult.
But as drone technology advances and becomes more accessible, more companies are learning how to navigate those legal complexities, leading to an uptick in drone usage.
Here are five industries primed for a drone makeover in the coming year:
1. Traffic control
Local law enforcement recently used a drone to investigate the scene of a fatal car crash in Parleys Canyon. The Utah Highway Patrol used the drone footage to map out a diagram of the crash that allowed them to model how the event may have occurred and pieced together the evidence.
In fact, within the last few years, police across the nation have begun to use drones to better understand road-based events.
Some even speculate that drones may soon be used to enforce traffic laws, including speeding and other common violations on major roadways. Kosovo, a small Balkan country, even started using drones to catch drivers disobeying traffic signals in order to reduce the high number of casualties, Reuters reported in September.
As Utah traffic becomes more congested, drones could also monitor traffic patterns, harvesting valuable data that could be used to adjust traffic flow patterns or identify the need for new roads and infrastructure.
2. Construction, mining and agriculture
While photography still dominates the drone scene, construction, mining and agriculture are some of the top industries adopting drones in the workspace, according to Business Insider's 2016 Drone Report. All three of these industries are using drones to enhance land surveys and improve surveillance.
Nick Hertzman, content strategist at construction tech company Unearth, notes that drones can be useful in unifying data about construction digs.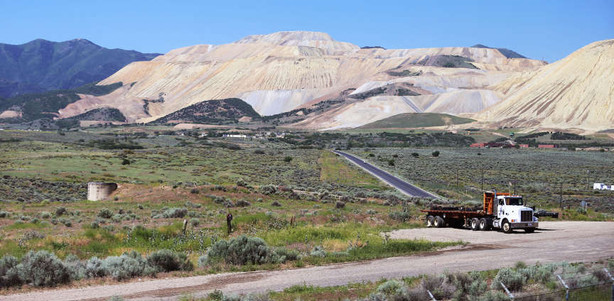 "Drone maps form the base of our geo-located data management system, allowing construction teams to document progress by location — meaning photos, measurements, conversations, and documents are all stored on top of a drone map at the location they pertain to on a project," he said.
Mapping has similar applications in the agricultural industry, with the added benefit of efficient and scalable crop monitoring. Drones also have a proven track record of assisting with employee safety at mining sites like the Kennecott copper mine.
3. Law enforcement and public safety
The Orem Fire Department recently acquired new drones and is currently exploring how the technology might aid firefighters in operations involving missions that could be particularly dangerous or difficult for human officers to tackle alone.
The drones may be particularly helpful in situations with structural fires or burns with hazardous materials, Orem Battalion Fire Chief Ryan Peterson said. The drones will also aid officers to investigate crime scenes, serious traffic accidents and SWAT situations.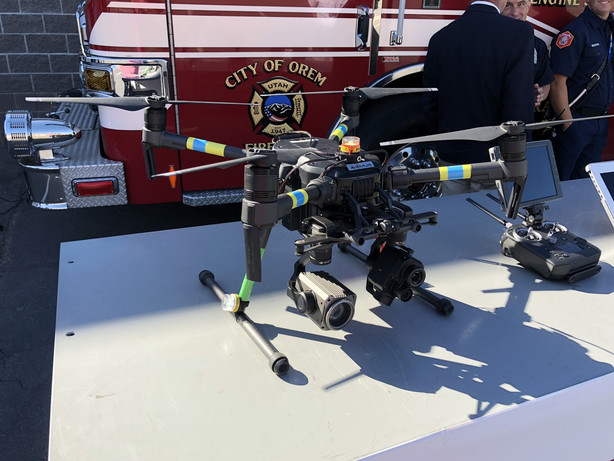 Drones are often used in emergency situations, as well, and help to locate victims caught in avalanches or even deliver emergency food and supplies before help arrives.
In the future, drones may even monitor busy public areas, oversee foot traffic at sporting events and locate fleeing suspects, potentially changing law enforcement as we know it.
4. Home security
Current home surveillance solutions monitor homes through mounted HD cameras. But in the future, advanced home security solutions could implement the use of drones. A home could potentially be monitored at all angles — including comprehensive aerial views — with the use of only one camera mounted to a drone.
"Drones have the ability to greatly advance the growing high-tech home security industry. We're already seeing companies use drone technologies in new ways for home security — using a combination of motion sensors and drones, a homeowner can get a bird's-eye view of their property and remotely investigate specific areas in ways that used to only be possible with on-site human security," said Christina Mullen, a security expert from Salt Lake-based Choose Home Security.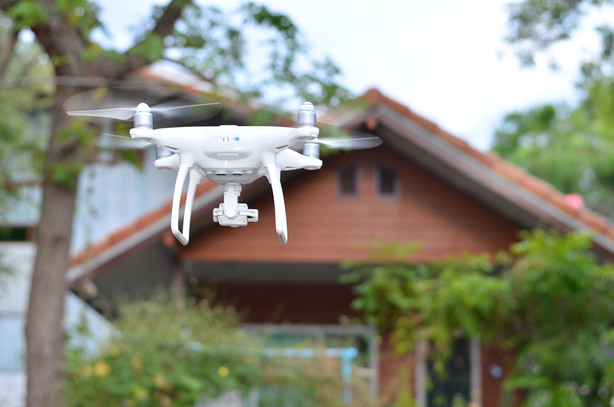 5. Real estate photography and videography
Roughly 48 percent of commercial drone usage is in the real estate photography industry, according to the Federal Aviation Administration. As video becomes a huge part of marketing strategy, real estate firms' use of drones as a means of aerial photography and videography is only likely to grow.
Drones have grown increasingly accessible, even for companies that can't afford their own drones or pilots.
Companies like Nearmap, an aerial imagery business located in South Jordan, provide the option for "Reality as a Service" (RaaS) — an especially useful tool for industries like real estate, which require lots of area data and home imaging but may lack the resources to provide updated materials. Third-party drone imaging could allow real estate brands to access substantial amounts of property photography and data much more efficiently than manually acquiring them.
As drones change these industries by increasing security, boosting efficiency and providing entertainment, be on the lookout for innovations in the year to come.
---
Alec Sears graduated from Brigham Young University in public relations and business management. He is a digital journalist who specializes in the business applications of artificial intelligence and the internet of things.
×
Related Stories