ST. GEORGE — Staying active and even competitive in your favorite sport seems to get harder as you age, but one St. George mom is using every resource available to keep up with her kids.
Jacqui Knighton is an avid runner. She has seven marathons and many more half marathons under her belt.
"I love the stress relief of running. I love how fit and lean you get when you run," she said. "There is a legitimate runner's high when you run."
As a mother of four kids, who also have busy athletic schedules as well, Knighton hasn't been running in more than a year.
Recently, Knighton decided she was ready for a change.
"I got to do something for myself. I got to get back running," she said.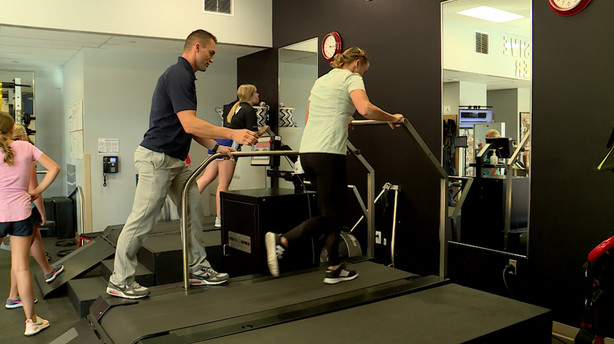 Training at Intermountain's St. George Acceleration Program
Knighton said she's learning how to up her game at the Intermountain St. George Acceleration program at Dixie Regional Medical Center. Sports performance trainer Brennan Ames set-up a camera to perform a gait analysis on Knighton
"We're helping them improve speed agility, strength, and just overall athleticism," Ames said. "What their strengths are, what their gaps are, what they really need to focus on."
Knighton said it's helpful to have a professional critique her performance.
"Because you can't see what you're doing when you're running by yourself," she explained.
Knighton also said it's beneficial to get detailed, practical advice on how to change her stride and technique. She said Ames gave her specific advice like, "You want to cut this much time off," or "If you change your foot this way."
The program is also designed to prevent athletes from getting injured. Ames identified small habits athletes could change to avoid pain or prevent future pain.
"Everything that we do has a proven scientific method to it," he said.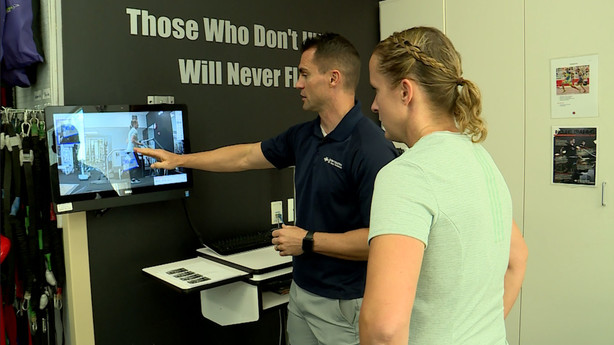 Knighton has a goal to run faster and faster over her 10 weeks of training, but she also has a much bigger long-term goal.
"I have to qualify for Boston. That is my lifelong goal," she said. "I'm not going to go to Boston unless I'm running the Boston Marathon."
Ames said athletes as young as 8 years old can train at the St. George Acceleration program, whether they play soccer, football, rugby, or another sport.
Intermountain offers similar programs at TOSH- The Orthopedic Specialty Hospital in Murray.
×
Photos