SALT LAKE CITY — For the first time, KSL spoke to the family of Lisa Williams, the woman who was allegedly murdered by her boyfriend's former spouse.
Bekah Williams said her 26-year-old sister was joyful, funny, thoughtful and delighted by the little things.
"She had a green thumb and a passion for plants. And one of her favorite things to do was find plants that were struggling and she'd bring them back," Williams said. She'd tell me, 'it just makes me love them more.'"
Bekah Williams is from Arizona, where Lisa grew up and where her family is currently gathering and grieving. She lived with her sister in American Fork, moving to Utah three years ago to take care of their then hospitalized little sister.
Williams said Lisa gave up her life to do that; she was incredibly selfless. During Thanksgiving celebrations, Lisa was asking her family for craft ideas to do with her boyfriend's 3-year-old twins, Williams said.
Her family said she was killed while decorating for Christmas with them.
"She was just so excited to bring Christmas to those kids. She loved those kids so much. We always called Lisa 'our Christmas elf' because she just loved Christmas so much," Williams said. "Christmas carols, everything about it.
"She was funny and thoughtful and sweet. Those that didn't know her well might have thought she was quiet and shy, but not to the people who did know her well."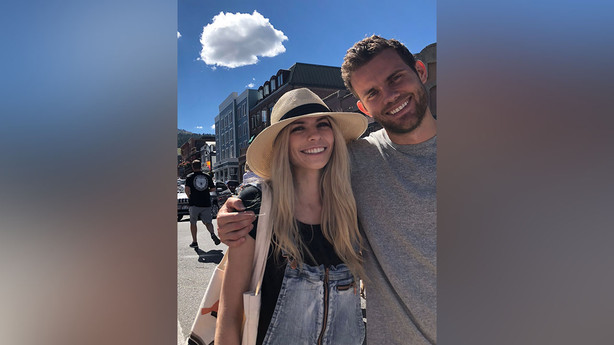 Williams said she never expected they'd be living this nightmare, mourning the death of their beloved sister Lisa.
According to Spilsbury Mortuary's Facebook page, there will be a public viewing at the Centennial Park Chapel in Centennial Park, Arizona on Thursday, Nov. 29 from 6-9 p.m. and Friday, Nov. 30, from 11 a.m. to 12:30 p.m., prior to the funeral services, which begins at 1 p.m. Interment will take place in the Centennial Park Cemetery following the services.
The family has created a GoFundMe page* to help with funeral costs and transferring Lisa's body to Arizona, among other things.
*KSL.com does not assure that the money deposited to the account will be applied for the benefit of the persons named as beneficiaries. If you are considering a deposit to the account, you should consult your own advisors and otherwise proceed at your own risk.
×
Photos
Related Stories