Estimated read time: 4-5 minutes
This archived news story is available only for your personal, non-commercial use. Information in the story may be outdated or superseded by additional information. Reading or replaying the story in its archived form does not constitute a republication of the story.
Few subjects spark such strong, heated debate in Utah as the topic of modesty — particularly as it relates to dress and appearance.
Religious standards, personal opinions and individual perspectives all come into play, which usually equates to some level of disagreement where this issue is concerned.
Does what's on the outside matter as much as what's on the inside?
Is it fair to impose your standards on someone else?
Can clothing be modest and stylish at the same time?
What constitutes modest clothing, anyway?
These questions, along with many others, are just some of the things that come to mind when people discuss modest clothing and appearance.
Modesty means something different for everyone
Perhaps the No. 1 reason modesty is such a hot-button topic is that the concept itself is difficult to define.
Though most of the debate swirls around clothing, modesty encompasses much more than the clothes one wears.
The Church of Jesus Christ of Latter-day Saints defines modesty as "an attitude of propriety and decency in dress, grooming, language, and behavior," which is complemented by the dictionary.com definition of "regard for decency of behavior, speech, dress, etc."
But that still leaves it open for interpretation. What's decent for one person may not meet someone else's criteria or personal standards.
As it relates to clothing, what's modest could look different depending on whether the wearer is Buddhist, Muslim, any of the various denominations of Christianity or has no religious affiliation.
In Utah, where the majority of people are members of The Church of Jesus Christ, modesty in dress and appearance is tied to church standards, which may seem alienating to those of different faiths — particularly when prom season rolls around, for instance.
In an article for LDS Living, British writer Samantha Shelley suggests focusing too much on judging others' appearance misses the point of modesty entirely. The principle itself is not about clothing at all, but rather a feeling of respect for oneself and others.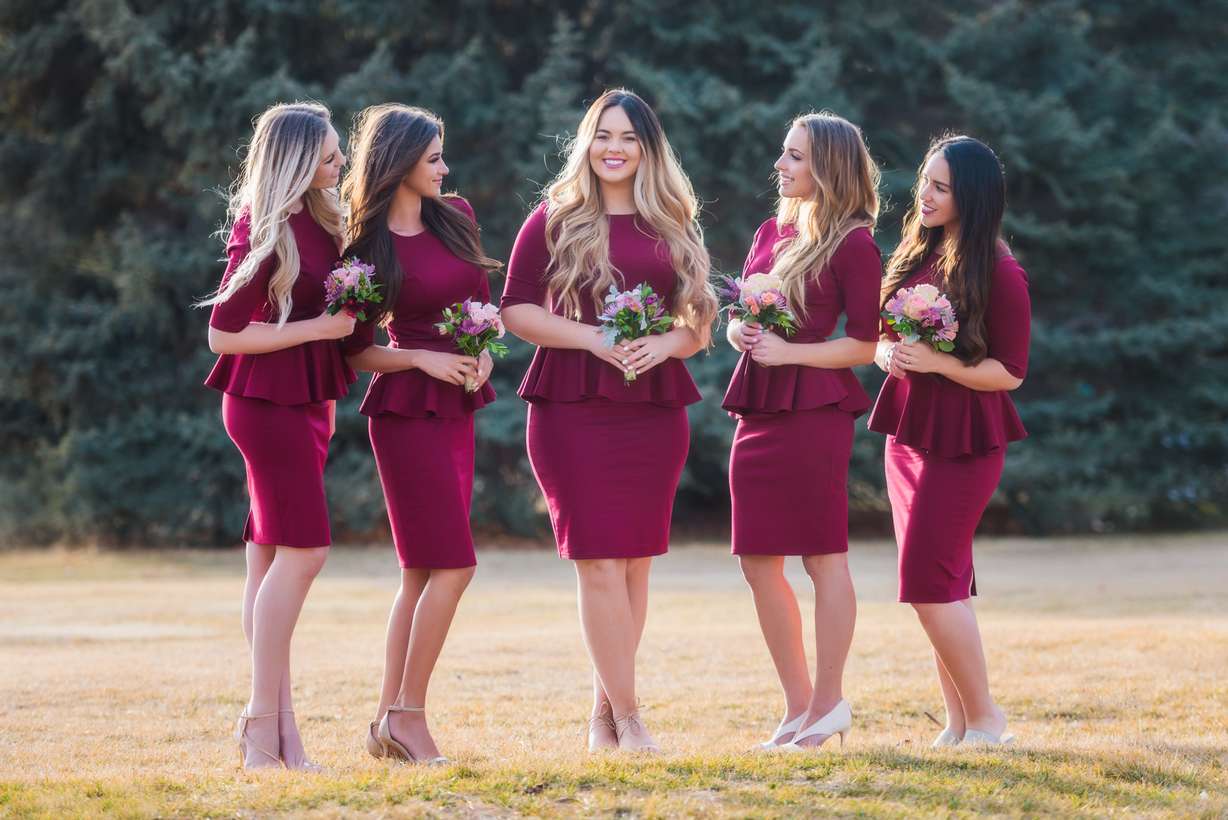 Objectifying or empowering?
Whether modesty (however you define it) is good or bad also depends on your perspective.
Though many argue that showing too much skin objectifies women, others believe covering up to please society is just as demeaning. For some, modesty is an attack on feminism and freedom of expression.
For example, in a Deseret News article, columnist Carmen Rasmusen Herbert discusses a statement from Olympic gymnast Aly Raisman saying "women do not have to be modest to be respected." Herbert writes that while she understands that sentiment, "you don't have to strip down to be brave, either."
Others believe modesty empowers and protects while sending a message of self-respect, which is why Brigitte Shamy created SexyModest.com, an online boutique aimed at helping women find stylish, modest clothing.
For Shamy, encouraging women and girls to have self-respect is her passion, and she believes clothing doesn't have to be revealing to be attractive.
"This company empowers and encourages women and young women to have self-respect and great self-image. For me, the comfort is a plus. It's the way I feel in these clothes. I don't have to worry if I'm pushing the envelope — I'm covered, and I'm feeling amazing," Shamy said.
A personal choice
A consensus on modesty may never be reached. In the end, you decide what works for you.
Whatever your definition or perception of modesty might be, here's at least one thing everyone can agree on — you deserve to feel comfortable and confident in what you wear.
If you've ever struggled to find stylish, quality clothing that keeps you covered, let the consultants at Sexy Modest Boutique help you find the fashion that will have you looking and feeling your best.
×