Estimated read time: 3-4 minutes
This archived news story is available only for your personal, non-commercial use. Information in the story may be outdated or superseded by additional information. Reading or replaying the story in its archived form does not constitute a republication of the story.
The word "modest" can evoke a variety of feelings and impressions, especially as it relates to clothing.
In some people's minds, modest clothing is synonymous with fashion that is drab or boring. Even those who feel differently probably wouldn't link the term "modest" with the word "sexy" — but at least one Utah designer has.
Born out of a desire to find clothing that was both stylish and modest, Utah designer Brigitte Shamy founded SexyModest.com, an online boutique aimed at helping customers save time, money and frustration while finding quality, comfortable, cute and modest clothing.
Not an oxymoron
If you think the name is oxymoronic or controversial, the company welcomes that.
"The name was just a name to help with marketing and to stand out, " said Jason Shamy, Brigitte's husband, who also serves as president and photographer of the website.
"Whether you liked it or hated it, you would certainly remember it," he said.
While modesty is often linked to religious dress standards, there are many reasons for women to choose non-revealing clothing. SexyModest.com tapped into that desire when the Shamy's launched their company from their basement a decade ago.
Their message resonated with women and they amassed a huge following on Facebook and Instagram @modestshoppin.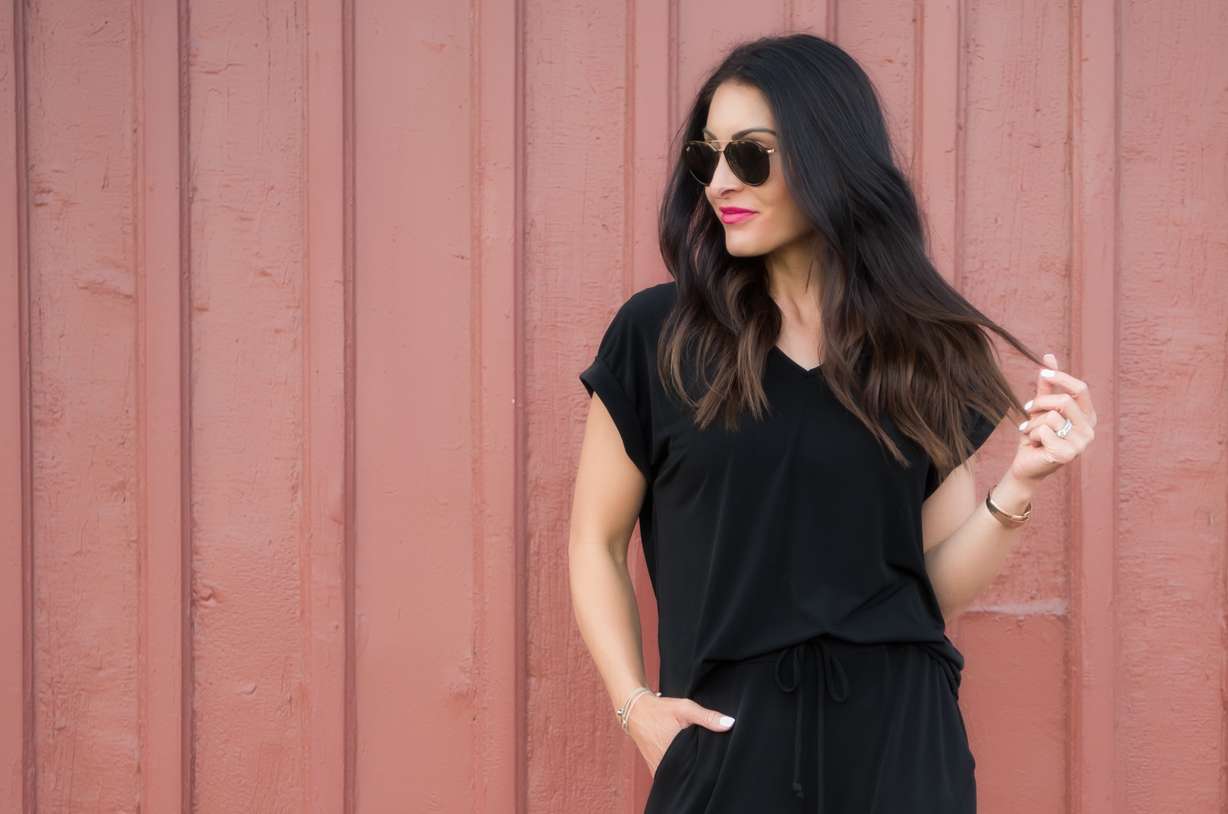 What women really want
Perhaps part of the frustration that comes from shopping for clothes is that many retailers and organizations don't understand what women really want.
In 2017, Forbes reported that women account for 70 to 80 percent of all consumer purchases, yet most organizations do not cater to the needs of female consumers because of gender stereotyping.
Furthermore, an article by the Harvard Business Review stated that since women say they are willing to spend extra to find clothing that really works for them, manufacturers and retailers would do well to "listen carefully to what women want (and) seek new technologies that offer superior fabrication and color, and improve comfort and fit."
This is something that Brigitte Shamy understands well because her female-owned and operated business thrives on producing high-quality, comfortable clothing that women actually want to wear.
SexyModest.com provides all-original designs that include things women look for in clothing such as an entire "wrinkle free" section and white T-shirts that aren't see through.
In addition to focusing on unique designs and high-quality clothing, SexyModest.com makes customer service its top priority.
At any given time between 7 a.m.-10 p.m., there are several employees online who are trained and ready to answer any question a customer might have regarding the best clothing for your body type, profession or special occasions.
Appealing to a mass audience
While multiple studies have been conducted through the years concerning the impact of clothing and self-perception, the Association for Psychological Science found that the clothes you wear do make a difference in the way you think and how others perceive you.
For that reason, when it comes to modest apparel, the market isn't limited strictly to a religious audience.
"Our clothing really does appeal to a wide variety of people in all walks of life," said Jason Shamy.
Whether you're a professional photographer on your feet all day, an executive preparing for boardroom meetings or a mom staying home with kids, you can find clothing suited to meet your needs while keeping you covered — and stylish.
If you're curious about whether or not clothing actually can be modest and attractive, visit SexyModest.com and let them help find the right fit for you.
×