Estimated read time: 2-3 minutes
This archived news story is available only for your personal, non-commercial use. Information in the story may be outdated or superseded by additional information. Reading or replaying the story in its archived form does not constitute a republication of the story.
SALT LAKE CITY — Leaves are falling, and Monday at City Academy, so were pumpkins.
Dennis Pedersen's 11th-grade physics class put what they had learned about gravity, acceleration, velocity and force to the test Monday afternoon as they dropped pumpkins from the school's roof onto five different catchers.
All the pumpkins survived the fall, which surprised Pedersen — in the four years he has done the experiment with his students about 1/3 of the pumpkins have been smashed.
All designs used memory foam products in some manner to cushion the fall.
Pedersen said he was most impressed with the catcher built by Payden Checketts and Nicole Crocker.
"They put several different layers, and in their explanation told why they chose those layers," Pedersen said. "They looked a lot at the lab we did about crumple zones in cars and designed it after the same idea, that there should be rigid parts and soft parts in multiple layers."
The team built a container with wood posts and fabric on the sides, and inside they had rubber surgical tubing topped with a folded piece of memory foam.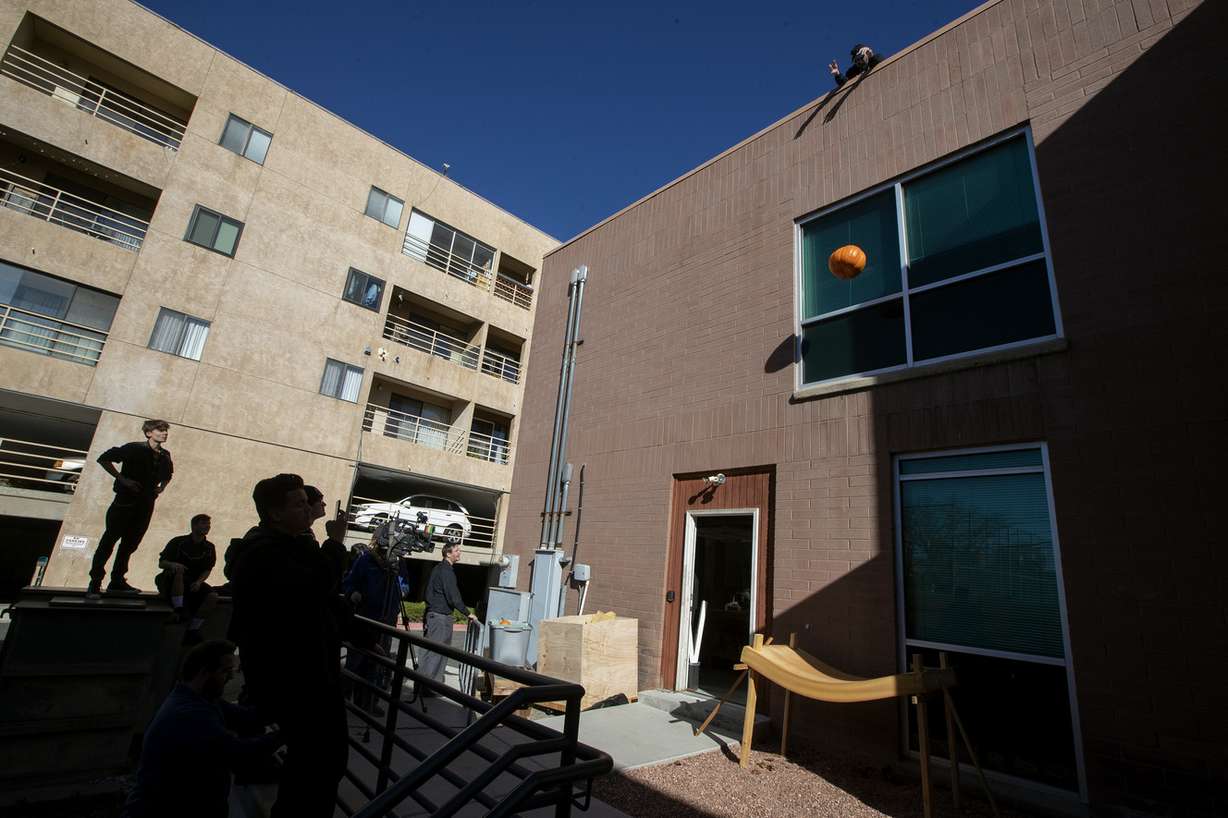 "It absorbs a lot of force without a lot of give," Checketts said of their memory foam piece. The surgical tubing acted as "suspension."
Ibrahim Jaafar's catcher — a larger foam piece held up loosely by wooden structures, also impressed Pedersen because, like crumple zones in cars, it used more space to slow the fall.
"It had a pretty good principle to it," he said. "It looked kind of haphazardous, but it had a lot of give and it gave at different points."
Hugo LeBohek and Antonio White used bags of leaves and a piece of memory foam at the bottom of a wooden crate to successfully break their pumpkin's fall.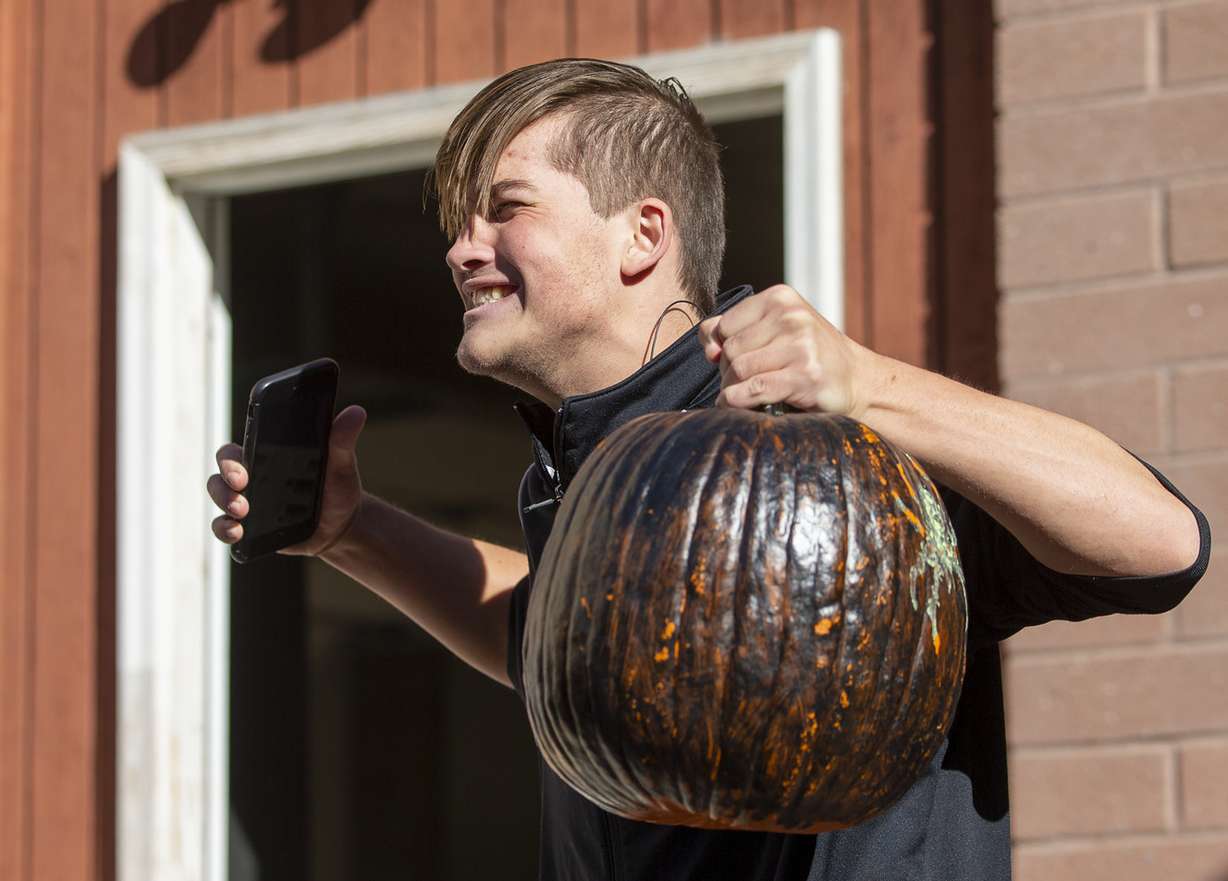 Cameron Gaudin was already confident that his tub full of broken up memory foam pieces would work, as he had already tested it at home, dropping the pumpkin from his balcony.
Tristan James' pumpkin bounced off his trampoline-like device and landed on the sidewalk but still survived.
Regardless of the pumpkins' outcome, Pedersen said it was a good learning opportunity for the students.
"The things that we learned in class were not just theoretical, but can actually have practical implications," he said. "As well as some entertainment value. School should be engaging, and part of what makes it engaging is real world application."
In preparation for the project, Pedersen's class learned how to calculate gravitational acceleration and force of impact. They also recorded video of the dropped pumpkins to review later using special software to analyze their velocity and acceleration.
Jaafar said he learned more during the hands-on learning process than an ordinary classroom lesson.
"Instead of just reading a textbook, I actually got to see it," he said.
×
Photos