This archived news story is available only for your personal, non-commercial use. Information in the story may be outdated or superseded by additional information. Reading or replaying the story in its archived form does not constitute a republication of the story.
MANTI — As residents in Manti prepare for what will be the final season of the Mormon Miracle Pageant next summer, local business owners are looking ahead to how they will be impacted when they can no longer count on tourism revenue from the pageant.
For the past 52 years, the pageant has welcomed, on average, more than 75,000 people over the eight nights of performances. On Saturday, The Church of Jesus Christ of Latter-day Saints announced plans to no longer sponsor large pageants, and local church leaders in Manti say that the pageant will end after the performances next June.
"For the month of June, it is the single biggest part of my month. We sell out every day of pageant," said Dirk Correnti, who owns the Manti Country Village Motel.
Now Correnti, who also owns the only sit-down restaurant in town, is wondering what it could mean for his bottom line after the pageant ends in 2019. He generally is booked for the pageant dates within a couple of days when he begins accepting reservations on Jan. 1.
"We have already had management meetings this morning, discussing what we can do," he said, adding he hopes to attract ATV riders and others who enjoy the area for recreation.
One of the biggest attractions on a pageant night has been the community-organized BBQ turkey dinners, which on average attract 1,000 hungry guests each night.
"No one got paid at all. All the hundreds and thousands of hours were contributed for the community," said Kent Barton, city manager for Manti, who oversees the dinners.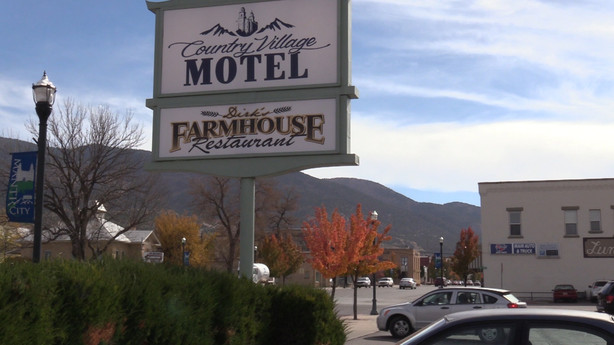 And over the years, the proceeds of those dinners have benefited many community improvement projects.
"We got a sound system for the literary club, new concessions stands for the high school," he added.
Now Barton says the city will look forward to welcoming visitors to the pageant next June, for the last time.
"We want to invite everybody to come back and enjoy our community one more year," he said.
The final dates for the Mormon Miracle Pageant will be June 13-15 and 18-22, 2019.
×
Photos
Related Stories
More stories you may be interested in