Estimated read time: 5-6 minutes
This archived news story is available only for your personal, non-commercial use. Information in the story may be outdated or superseded by additional information. Reading or replaying the story in its archived form does not constitute a republication of the story.
CLINTON, Utah — A nationwide scam has cost its victims $12.5 billion over the last five years, and that dollar amount keeps climbing. One of the latest victims, a Utah Marine Corps veteran, contacted the KSL Investigators after he lost a $62,500 down payment to hackers this fall.
Experts warn the scheme is sophisticated and hard to spot by even the most savvy consumers.
Former Marine ambushed by hackers
Terry Baldwin survived war.
"Desert Shield, Desert Storm, War on Terrorism, Afghanistan," Baldwin said.
Two decades, two war-torn countries. It was his job as a supply chief to ensure his fellow Marines were ready to fight.
"Giving them the beans, bullets and bandages," Baldwin said.
His truck survived a land mine in the desert. He never expected to be ambushed in Clinton, Utah.
"They got me, that's all I can say. It's amazing how advanced they are with these techniques," Baldwin said, referring to the crooks.
Baldwin and his wife bought a house in August for their daughter and his elderly mother. Shortly before closing on the sale, he lost his entire down payment when he thought he was wiring that money to his title company. He had no idea he'd just been scammed.
"There were no signs. The English was perfect. The communications were perfect, (down to) the specific details," Baldwin explained.
Hackers target real estate transactions
Here's how the scam works: Hackers send infected phishing emails to real estate agents, title agents, even attorneys. If they click a link inside, the crooks are able to infiltrate their computers and lie in wait, spying on emails, watching for an upcoming home sale, and an unsuspecting buyer.
The hackers then email the clients, mimicking their realtors or title agents, in order to fool a homebuyer into wiring their down payment to a fraudulent account.
Last August, Baldwin unwittingly became a target.
"I emailed my realtor and told them that we're good to close," Baldwin said.
In his case, the criminals sent him an email posing as his real estate agent.
It read: 'Can you wire closing funds today? The balance of your down payment to wire is $62,500. I will send wiring instruction (sic) in a separate email.'
Baldwin bit, falling into a very believable trap.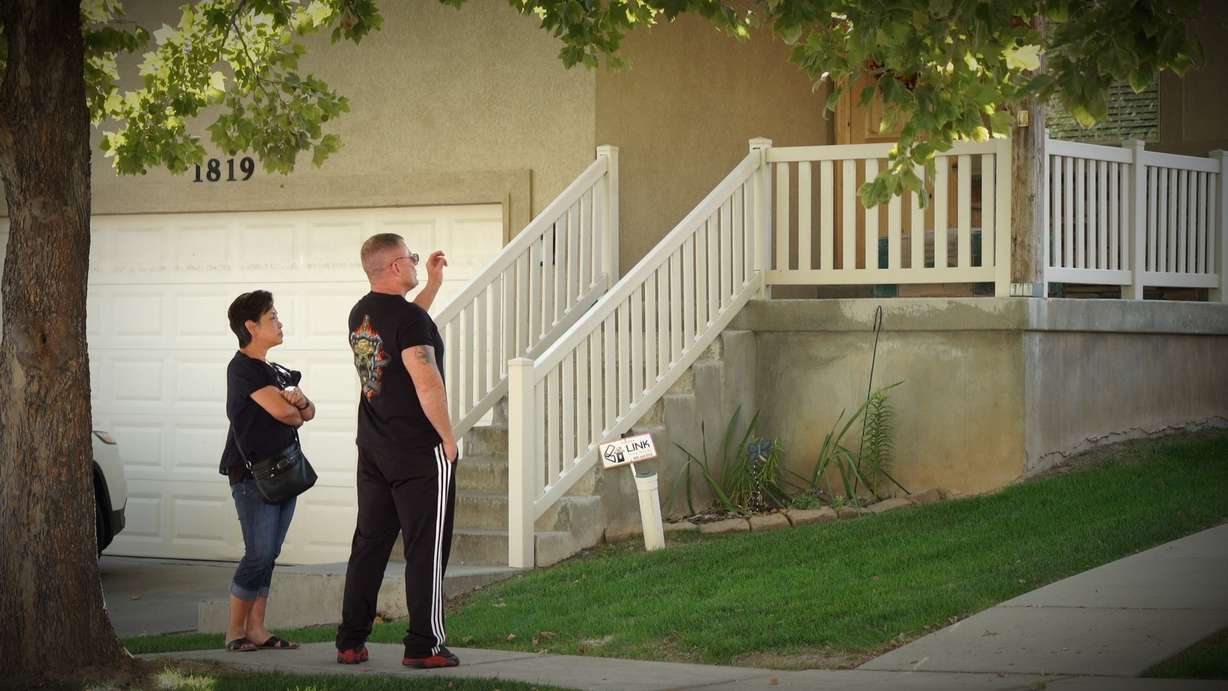 "This wasn't our realtor. We thought it was, it was addressed from her, but this was the hacker," Baldwin said.
He was duped into wiring his down payment to an Atlanta, Georgia, bank. Neither he nor his wife realized there was a problem until they gave their escrow officer the receipt at the closing.
"She looked at it, and as she read it, she freaked out, she says 'Oh my gosh, we've been hacked, this is fraud,'" Baldwin said.
He said he felt like he stepped into an episode of "The Twilight Zone."
"The past 10 or 11 years, things we had done to save this money, things we sacrificed and this and that, those all flashed before my eyes because it was over and gone and stolen from me in a second," Baldwin said.
Baldwin was stunned over how sophisticated theses hackers are.
"It was the perfect crime. I had to applaud, if you think of it that way. I had to applaud 'em," said Baldwin.
Warning from realtor
Realtors warn it's very easy to be fooled.
"When you look at it, you think that it is coming from the title company," said Joshua Stern, a realtor with Keller Williams.
He believes these types of scams happen every other day here in Utah. He's so worried he now makes his buyers sign an agreement not to wire money without verifying the details.
"Raise their right hand and say, 'All right. You swear to me you will never, ever send money without personally confirming with the title company the account number that you're sending the money to," Stern said.
Wire transfer scams
The KSL Investigators went to the FBI. Cyber supervisor Jeffrey Collins said wire transfer scams have exploded in Utah.
"Last year in Utah alone it was $2 million, and we've already surpassed $20 million this year," Collins said.
He said hackers target real estate transactions because it's a quick, lucrative, payday.
"It's really easy to get into someone's email, watch, wait, and then trick them into wiring the money," Collins said.
His advice: Treat wire transfers like cash, because once the bad guys get the money, it's gone.
"It has just become such an easy way to steal funds," Collins said.
---
"It was the perfect crime. I had to applaud. If you think of it that way, I had to applaud 'em,." - Terry Baldwin
---
Because of common home buying practices in Utah, consumers should be extra cautious.
State law only allows title companies to disburse collected and cleared funds. For amounts over $10,000, buyers must pay in cash or use a wire transfer if they want to close on the same day.
Title officials also said it's a common practice for title companies to require wire payments even when Utah law would allow for other payments.
How do you protect yourself? If you ever get an email with wire instructions, don't believe it. Call the title company and verify the account number before you wire any money.
Lessons learned
Baldwin accepted he'll never see his $62,500 down payment again.
"Everybody's saying 99.9 percent no," Baldwin said.
But he was able to get that house for his mom. He drained the rest of his savings to make another down payment.
"It was (meant to be) a brand new Dodge truck when I retire," Baldwin said.
He hopes his story helps protect the thousands of other homebuyers out there. He's also made one new promise to himself.
"I'll never wire anything again," Baldwin said.
×
Photos
Most recent Utah stories