Estimated read time: 2-3 minutes
This archived news story is available only for your personal, non-commercial use. Information in the story may be outdated or superseded by additional information. Reading or replaying the story in its archived form does not constitute a republication of the story.
The cost is high, the ads are negative and the campaign season seems endless. So, why would anyone run for office?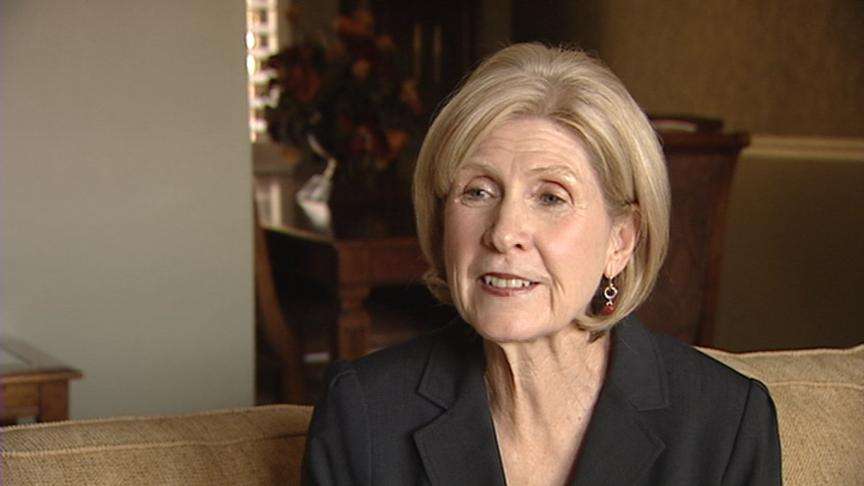 We caught up with a couple of Utah candidates who are first-timers and talked with them about the ups and downs and what they've learned.
From sunrise at a honk-and-wave with Republican Jaren Davis and friends to sunset and door-to-door with Democrat Marie Poulson, running for office is not for wimps.
Campaigning devours every waking hour and then some for this teacher and this real estate agent, each first-time candidates for state representative.
Each was, at first, hesitant. Davis put it off so he wouldn't run against a good friend. "[I] actually committed not to run against her. When she elected not to run, I put my name in the hat and here I am," he said.
"We should be willing to step up and take the responsibility to do something. And so, here I am," Poulson said.
The "sweet spots" include making many new friends. "Especially with the older people out in the neighborhoods. They'll call me afterwards and say, 'Oh, I hope once this is all over, you'll still stop by and visit,'" Poulson said.
"[Just] driving home and going down a street and seeing your sign in somebody's yard, and you don't even know who it is, you haven't asked them to put it up," Davis said.
Yes, it's been worrisome and time-consuming and exhausting, but both Poulson and Davis say running for office has been a wonderful experience.
"This is pretty amazing to have an opportunity to represent the people of my district and to make a difference in the state. That is daunting," Davis said.
"No matter how this race turns out, I will consider it a victory because it's been a terrific lesson in civics," Poulson said.
The American political system works, they say, just remember to bring comfortable shoes.
Who will be the happiest when campaigning is over? The family pets. Davis' horse and Poulson's dog haven't had regular walks for months.
E-mail: cmikita@ksl.com
×
Most recent Utah stories