Estimated read time: 5-6 minutes
This archived news story is available only for your personal, non-commercial use. Information in the story may be outdated or superseded by additional information. Reading or replaying the story in its archived form does not constitute a republication of the story.
This story is sponsored by Robert J. DeBry—more than 200 years of combined experience practicing personal injury law.
Whether it be the greatest snow on earth, the stunning beauty of its five national parks, a renowned film festival or its excellent economy, Utah has a lot to offer to visitors and residents. But one asset of the Beehive State can be enjoyed by anyone, anywhere: its talented bloggers. Blogging has exploded in popularity, with many of the nation's best online writers being Utah's own.
These writers serve up observations and useful tips about topics ranging from food and fashion to parenting and inspiration. Here are 10 of the best bloggers with Utah ties you should know about.
Stephanie Nielson, NieNie Dialogues: inspiration
Looking for a little inspiration in hard times? Ten years ago, Stephanie Clark Nielson survived a fiery airplane crash and was burned over 80 percent of her body. Her blog, the NieNie Dialogues, chronicles her and her family's story of recovery, growth, faith and love.
With her thoughts and stories of dealing with trials, the NieNie Dialogues continues to inspire, day after day.
Nielson has won several awards, including "Most Inspiring Blog of 2009," and has been featured on shows like "Today," "Entertainment Tonight," "Anderson Cooper" and "Fox & Friends."
Corrine Stokoe, Mint Arrow: high-end shopping deals
Born and raised in Utah, Corrine Stokoe of Mint Arrow shares some of the best high-end shopping deals the internet has to offer. What started as a hobby has grown into a full-time job for both her and her husband — all as they raise three young daughters.
Hunting down deals on the best fashion items, baby necessities (and luxuries) and beauty products takes a lot of time, and Mint Arrow has invested that time so you don't have to. With an active blog and Instagram account, Stokoe will help you find what you're looking for — and at a great price.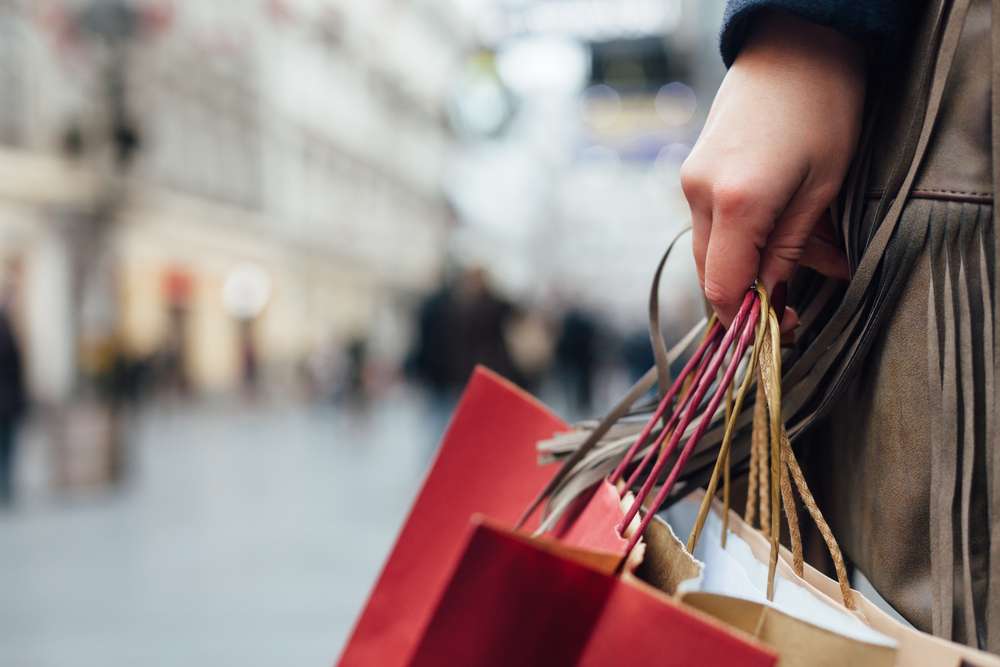 Al Fox Carraway: faith
Perhaps most well-known as "the Tattooed Mormon," Al Fox Carraway has a profoundly inspirational story.
Now an award-winning speaker, writer and best-selling author, Carraway began her faith journey in New York when she met two missionaries from The Church of Jesus Christ of Latter-Day Saints. Having no interest in religion at the time, she was reluctant to engage. However, through a series of discussions, her life began to change, and she joined the church just before her 21st birthday.
Feeling a desire to share God's love with others, Carraway moved across the country to Utah, where she would then embark on a mission of sharing her thoughts and feelings of things divine through whatever means necessary.
Cara Loren, women's style inspiration
Looking for some inspiration to give your style and wardrobe a pop? Cara Loren's fashion blog is here to inspire you, and it shows. With regular posts, excellent photographs and creative fashion insights, the Cara Loren blog is sure to bring your wardrobe that extra flair you've wanted.
Brooke Eliason, Female Foodie: restaurants
Ever wonder, "Where should we eat tonight?" Brooke Eliason has some tasty options to help you decide on her blog, Female Foodie.
With a heavy emphasis on Utah-based food options, Female Foodie will likely provide useful information if you're wondering about a certain restaurant — and if Eliason hasn't written about it, it's probably for a reason.
Female Foodie is the premier blog for all things restaurant food, replete with many "best of" lists for various cities and occasions, and it is boosted by an Instagram account.
Si Foster, A Bountiful Kitchen: cooking
Maybe your question isn't "Where should we eat out tonight?" but "What should we cook tonight?" If so, Si Foster of A Bountiful Kitchen has answers.
Foster is no stranger to blogging and sharing her famous recipes. Beginning 10 years ago, Foster's cooking blog has ballooned in popularity. Regularly featured on "Studio 5," she makes delicious food in a way that is simple and easy enough for anyone to replicate.
With recipes ranging from imitation Levain Bakery chocolate chip cookies to Instant Pot stroganoff, A Bountiful Kitchen will tantalize your taste buds.
Brooke Romney, Brooke Romney Writes: parenting/motherhood
It wouldn't be a blog list without mentioning at least one mommy blogger, and one of the best is Brooke Romney of Brooke Romney Writes.
Talking positively about all things motherhood and purposeful parenting is Romney's mission, and with an easy-to-read style, she has been wildly successful in lending a voice to the moms who need a relatable pick-me-up in their day-to-day lives.
Garrett & Jess Gee, The Bucket List Family: travel, family, humanitarian work
Ever dream of selling everything and traveling the world full-time? That's exactly what Garret & Jess Gee, The Bucket List Family, have done. Graduates of BYU, Garrett found success early in his career when he sold an app to what is now Snapchat.
With a unique opportunity now in this young family's hands, the Gee family committed to hit the road — indefinitely. Traveling to more than 60 countries as a family of five in under three years, the experiences of the Gee family have inspired and brought joy to millions. With children starting school the Gees have decided to make their home in Hawaii — for now.
Rachel Parcell, Pink Peonies: fashion, family
For Rachel Parcell, what began as a simple blog documenting her first year of marriage has expanded far beyond those initial photos of her wedding. After being featured in Utah Valley Brides Magazine for her stunning wedding, Rachel's blog, Pink Peonies, took on a life of its own.
Her online popularity led to an overwhelming amount of inquiries as to her fashion choices and accessories, with people wanting to know everything from where her clothes were from to what lipstick shade she was wearing. Today her blog reaches thousands and having just launched her own clothing line, Rachel Parcell, Rachel is just getting started.
Oakley Peterson, Nothing Down About It: Down syndrome, family, inspiration
Needing a dose of pure joy in your life? Look no further than Oakley Peterson's blog, Nothing Down About It. After Oakley discovered her son had Down syndrome, she felt a strong desire to share their lives, and the joy he brings to it, with the online world. Intended to highlight the blessings that have come from having a child with Down syndrome, reading through Oakley's blog is sure to bring a smile to your face as you see this special family grow together.
×