Estimated read time: 3-4 minutes
This archived news story is available only for your personal, non-commercial use. Information in the story may be outdated or superseded by additional information. Reading or replaying the story in its archived form does not constitute a republication of the story.
PAYSON — The children of a man who died when he flew a small airplane into his home early Monday morning are still trying to understand what happened.
The deceased was identified as Duane Youd, 47, according to Payson Police Sgt. Noemi Sandoval.
Parker Youd, 17, recalled his last words with his father.
"He said 'I love you, good luck, I'll see you tomorrow,'" Parker Youd said. "(I said) 'I love you too,' and then he got into his truck and drove away."
Police arrested Duane Youd about 7:30 p.m. Sunday following a domestic dispute in American Fork Canyon, Sandoval said. Duane Youd was released from the Utah County Jail on bail, then followed procedure in requesting a police escort to retrieve belongings at the home at 584 E. Canyon Road about midnight.
A short time later, Duane Youd flew a Cessna 525 citation jet belonging to a company he had worked for from the Spanish Fork airport and crashed it into his home about 2:30 a.m. Duane Youd died on scene, and his wife and a juvenile inside the home escaped safely, Sandoval said.
Duane Youd was the plane's sole occupant.
On a recording from Broadcastify, an emergency dispatcher told first responders about a phone call from the son of the homeowner saying everyone was out of the house. The caller confirmed it was an airplane that crashed and "advised (that) his stepfather, Duane Youd, flew the aircraft into the home purposefully."
Youd's daughter, Joslyn Youd, drove up from Arizona when she heard about what had happened. She defended her father late Monday afternoon and said she knew he was hurting.
"He's being portrayed as ... not in a positive light and it's really hard and upsetting to hear this because he's not this person that's being portrayed," she said to reporters.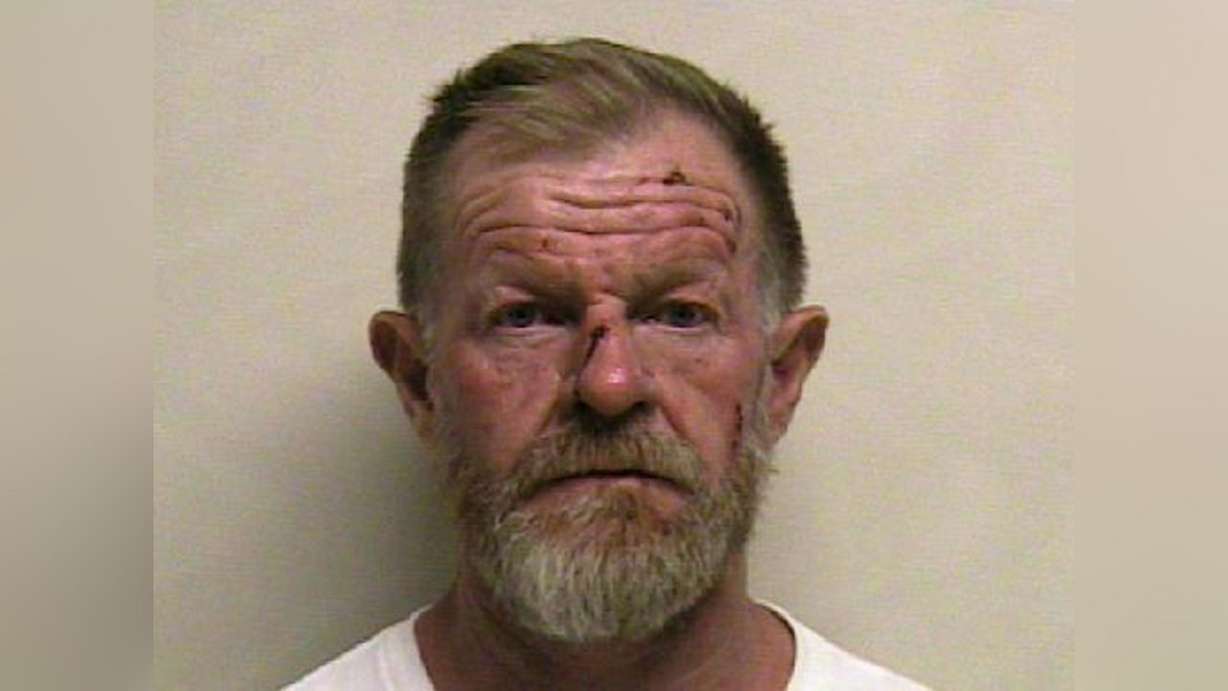 The plane flew underneath nearby power lines and clipped the corner of a garage across the street as it crashed, according to Sandoval.
Police called it miraculous that more people weren't injured.
"It's a lucky thing for us, if anything in this whole situation, is we have the destruction of property and one male deceased, but it could have been so much worse," Sandoval said.
Pictures sent to KSL show the plane in the front yard of the damaged home.
The plane and the house caught fire, but the flames were extinguished.
Police are aware of one other domestic violence incident in which Duane Youd was arrested within the past year, Sandoval said.
Joslyn Youd took a moment to shed a positive light on her father.
"He was an amazing man and would do absolutely anything for anyone. And I feel very, very, very, very blessed to be able to call him my father," she said.
Parker Youd thought about his father and what it would be like without him going forward.
"I just think about all the things that I'm gonna miss with him and he's gonna miss as I grow older and I'm just gonna miss having my dad," he said.
The National Transportation Safety Board will investigate the incident and plan to have a preliminary report within the next five days.
Canyon Road reopened in the area Tuesday afternoon as Payson police finished their on-site investigation, according to a Twitter posting from police. They released the house back to the homeowners, it said.
Contributing: Caitlin Burchill and Shara Park, KSL TV; Peter Samore, KSL Newsradio
Domestic violence resources
Utah Domestic Violence Coalition operates a confidential statewide, 24-hour domestic abuse hotline at 1-800-897-LINK (5465). Resources are also available online: udvc.org.

Help for people in abusive relationships can be found by contacting:
---
Suicide prevention resources
If you or someone you know is struggling with thoughts of suicide, call the suicide prevention hotline at 1-800-273-TALK.

Crisis Hotlines
Utah County Crisis Line: 801-691-5433
Salt Lake County/UNI Crisis Line: 801-587-3000
Wasatch Mental Health Crisis Line: 801-373-7393
National Suicide Prevention Lifeline: 1-800-273-TALK (8255)
Trevor Project Hotline for LGBTQ teens: 1-866-488-7386
Online resources
Warning signs of suicide
Talking about wanting to die
Looking for a way to kill oneself
Talking about feeling hopeless or having no purpose
Talking about feeling trapped or in unbearable pain
Talking about being a burden to others
Increasing the use of alcohol or drugs
Acting anxious, agitated or recklessly
Sleeping too little or too much
Withdrawing or feeling isolated
Showing rage or talking about seeking revenge
Displaying extreme mood swings
The more of these signs a person shows, the greater the risk. Warning signs are associated with suicide but may not be what causes a suicide.
Information from the American Foundation for Suicide Prevention.
What to do if you see warning signs of suicide
Do not leave the person alone
Remove any firearms, alcohol, drugs or sharp objects that could be used in a suicide attempt
Call the U.S. National Suicide Prevention Lifeline at 800-273-TALK (8255)
Take the person to an emergency room or seek help from a medical or mental health professional
Information from the American Foundation for Suicide Prevention.
×
Photos
Most recent Utah stories