Estimated read time: 4-5 minutes
This archived news story is available only for your personal, non-commercial use. Information in the story may be outdated or superseded by additional information. Reading or replaying the story in its archived form does not constitute a republication of the story.
SALT LAKE CITY — Three Utahns would likely still be alive if it weren't for a U.S. Supreme Court decision that allowed the two men who allegedly murdered them early releases from prison, Sen. Orrin Hatch says.
Hatch, R-Utah, and Sen. Tom Cotton, R-Arkansas, introduced a bill Wednesday that would reinstate a law that they say would protect people from violent, repeat offenders.
"Our bill will bring much-needed clarity to the law while empowering prosecutors to pursue justice," Hatch said.
Prosecutors lost the ability to seek enhanced penalties for the worst career criminals when the Supreme Court found part of the 1984 Armed Career Criminal Act unconstitutionally vague, he said.
"Criminals released early from prison as a result of that decision have gone on to commit heinous crimes, including the murder of three innocent Utahns, " Hatch said.
U.S. Attorney for Utah John Huber first raised the issue in a June Deseret News report. He said a young couple who were brutally killed and then thrown down a mine shaft and an 89-year-old woman murdered in her South Salt Lake home would be alive today if the men accused of killing them had not been released early from federal prisons because of a change in the law resulting from the court ruling.
That law changed in 2015, but Huber said lawmakers hadn't since bothered to respond to the ruling. He said the penalty enhancement could be fixed and called on lawmakers in Washington to reword the part of the statute that the Supreme Court determined was "ambiguous and vague."
Huber told the Deseret News that 212 federal inmates who had been convicted in Utah under that act filed petitions with appeals courts to have their sentences reduced.
"It overwhelmed us, it overwhelmed the federal public defenders, it overwhelmed the courts, it overwhelmed the probation officers," he said in June. "It really had a big effect on federal court system in Utah."
Huber commissioned a study in his office to find out what happened to the inmates who got their sentences reduced and were released. The study found that 66 percent of those people reoffended within two years, he said. The average amount of time it took for a person to reoffend was 85 days.
Some of those who reoffended were sent back to prison for drug convictions, stealing cars or burglaries, according to Huber. Two from that group, he said, murdered three Utahns.
Attorney General Jeff Sessions also called on Congress to "fix" the law Wednesday in a speech in Arkansas.
"Releasing hardened criminals into our communities before they serve their minimum term is not fair to crime victims," Sessions said. "And it is not fair to law enforcement. You shouldn't have to go into danger time and again to arrest the same people."
The law required a minimum 15-year prison sentence for felons convicted of unlawful possession of a firearm who had three prior state or federal convictions for violent felonies or serious drug offenses, which must have been committed on three different occasions.
The proposed Restoring the Armed Career Criminal Act would do away with the concepts of "violent felony" and "serious drug offense" and replace them with a single category of "serious felony."
A serious felony would be any crime punishable by 10 years or more. By defining "serious felony" solely based on the potential prison term, the bill would address the vagueness issue and remove any discretion or doubt about which offenses qualify, according to Hatch and Cotton.
Jerrod Baum and Abe Martinez were among those sentenced under the 1984 law and released early from prison after the Supreme Court decision in 2015.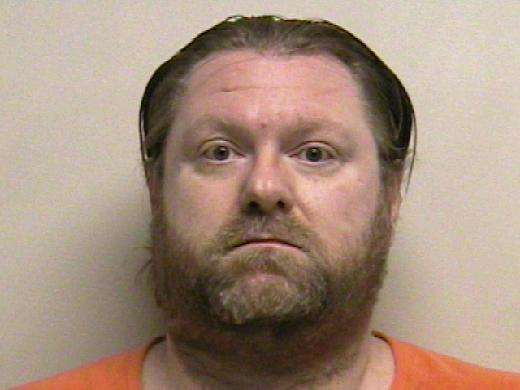 Baum, whose long criminal history includes an attempted murder conviction, left prison in 2016, about four years before his scheduled release date. Earlier this year, he is accused of slitting the throats of Riley Powell, 18, and Brelynne "Breezy" Otteson, 17, and throwing their bodies down a mine shaft.
Baum, 41, is charged with two counts of aggravated murder, two counts of aggravated kidnapping, and other charges.
Abe Martinez, 44, had his sentence reduced after the ruling and was transferred to a halfway house in May.
A day after walking away from the halfway house, Martinez went to the home of his grandparents in South Salt Lake and killed his 89-year-old grandmother, Rose Martinez, and seriously injured his 71-year-old stepgrandfather before police shot and killed him.
×
Photos
Related stories
Most recent Utah stories