Estimated read time: 2-3 minutes
This archived news story is available only for your personal, non-commercial use. Information in the story may be outdated or superseded by additional information. Reading or replaying the story in its archived form does not constitute a republication of the story.
SANDY, Utah (AP) — A 4-year-old Utah girl whose fingers were severed in the steps of a grocery store escalator last year is learning to color pictures again, but she could face more surgeries as her small hands grow, her father said Wednesday.
For Ramon Moreno, it's hard to forget the terrifying day he held his daughter Adalene in one arm and two of her fingers in a bucket in the other.
"It's a sick feeling. Scary," he said in an interview.
The family filed a lawsuit last week claiming Adalene lost her fingers because the Salt Lake City store failed to keep the escalator properly maintained. It says several "comb teeth" of the escalator's steps were missing, creating a hole where the girl could stick her fingers inside.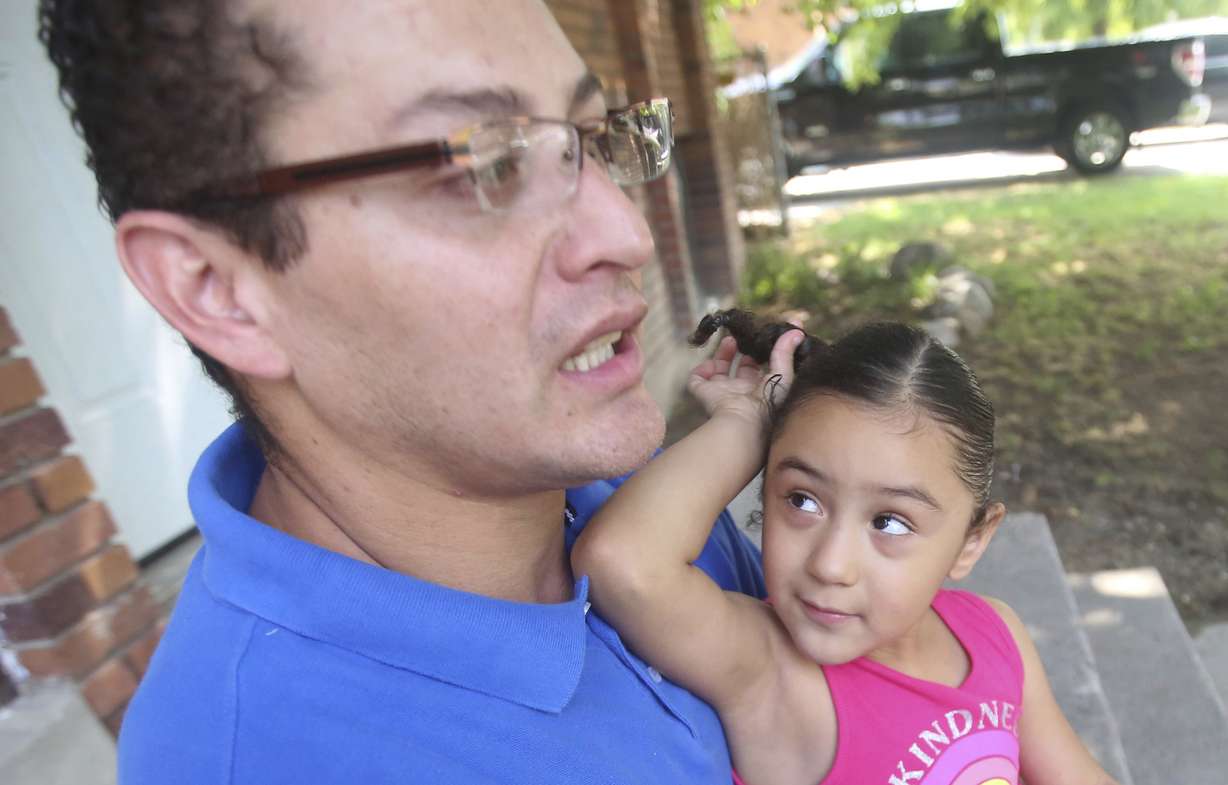 "I don't want nobody to feel what I felt, or kid to go through what my daughter went through," Moreno said. The lawsuit filed against the supermarket and the escalator manufacturer claims state inspectors had warned the store about the broken pieces two years before, and safety switches did not stop the escalator from functioning after the girl's fingers got caught. The lawsuit seeks unspecified monetary damages.
The store, Kroger-owned Smith's Marketplace, declined to comment Wednesday, citing the ongoing litigation. The escalator's manufacturer, Schindler Elevator Corp., has denied wrongdoing.
Moreno was on his way to his construction job when he got the call from the girl's mother, Silvia Zamora, his former partner, on Sept. 20, 2017. She had been buying when she heard the girl scream.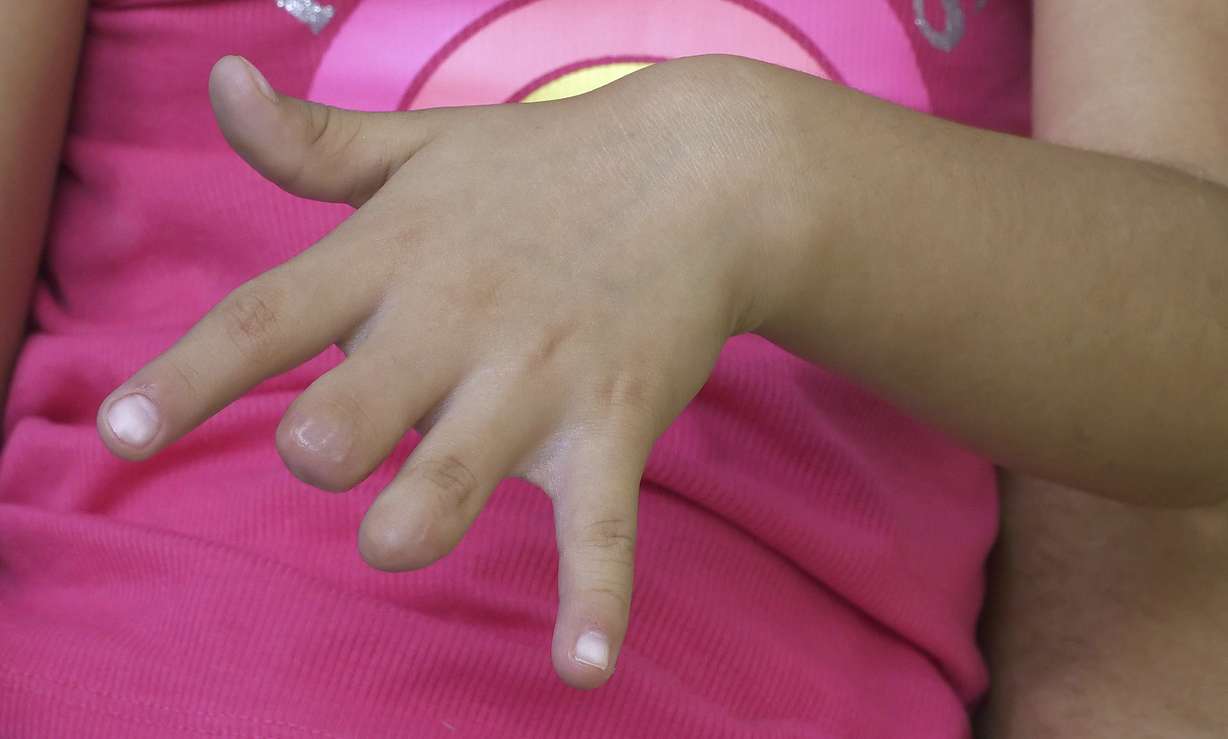 She rushed from the second-floor self-check register to the nearby escalator and found then-3-year-old Adalene at the bottom, covered in blood, her middle and ring fingers severed midway down. Adalene is too young to say exactly how it happened, so lawyers are also trying to obtain store surveillance video.
Employees had to retrieve the fingers from escalator components under the floor, and Moreno rushed the girl to an ambulance. Surgeons tried to re-attach the fingers, but they were too small and mangled, Moreno said.
"She from went being happy, singing, dancing, all the time every day, to just kind lying there with a blank look on her face," Moreno said.
Today, Adalene is a bubbly child with long dark hair who loves her Barbie dolls, building forts out of blankets and playing with her six older brothers and sisters.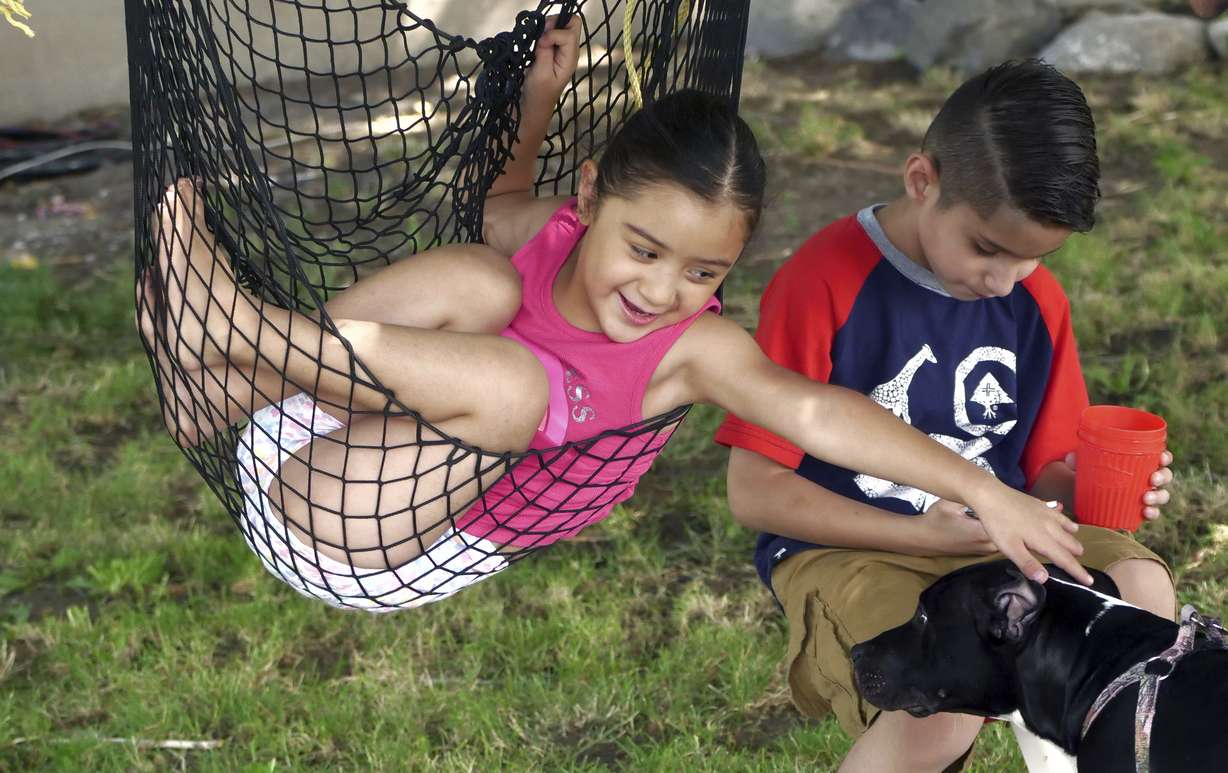 But her face occasionally clouds over with when she thinks about her missing fingers, her father said.
Moreno worries about his daughter's future, wondering whether she'll be self-conscious when she's older or how she might wear a wedding ring one day with a severed ring finger.
"It's something I have to think about all the time," he said.
Copyright © The Associated Press. All rights reserved. This material may not be published, broadcast, rewritten or redistributed.
×
Photos
Related stories
Most recent Utah stories