Estimated read time: 2-3 minutes
This archived news story is available only for your personal, non-commercial use. Information in the story may be outdated or superseded by additional information. Reading or replaying the story in its archived form does not constitute a republication of the story.
The Road Home opened its overflow shelter today in Midvale to make room for homeless families who have been sleeping in the hallways of the Salt Lake City shelter.
During this time last year, there were 56 families who needed shelter. In the last three months, there have been double that.
The families who find themselves seeking shelter at The Road Home in Salt Lake do so for a variety of reasons.
For Donavon Brewington, loss of work is the reason he and his four children have been sleeping on cots in the lobby for the last two months. Today, that changed.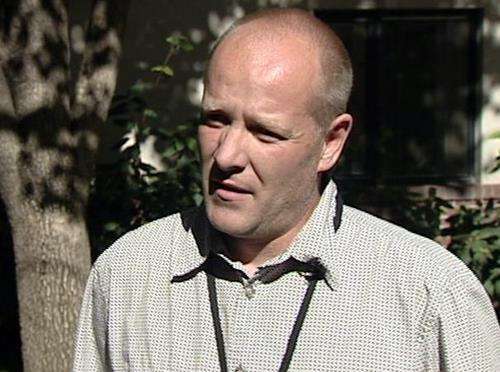 "I've just barely gotten a small room for us, all five of us," Brewington said.
He and his family will be staying at the shelter in Salt Lake, many more families will be moving to the overflow shelter in Midvale.
"About 20 to 23 families who have been residing in the common areas of the shelter, the lobby the hallways, those families will all be moving down here tonight," said Matt Minkevitch, executive director of The Road Home.
Families stay on the side of the shelter that has beds. Single men sleep on cots on the other side.
"Our families have worked diligently to try to avoid this situation. They've clawed tooth and nail to try to avoid going into the homeless sheltering system," Minkevitch said.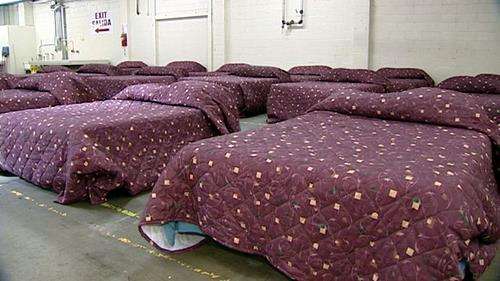 But for those who end up here, Brewington says a good attitude is the only thing that can help you get out.
"They make it comfortable for my kids. There are some rough spots here and there, but I mean, I'm coping with it all right," Brewington said.
Minkevitch expects families to keep coming to The Road Home for help. He says the Salt Lake shelter will stay open throughout the winter, but he hopes they'll be successful at getting these families into affordable housing.
E-mail: corton@ksl.com
E-mail: rjeppesen@ksl.com
×
Related links
Most recent Utah stories