This archived news story is available only for your personal, non-commercial use. Information in the story may be outdated or superseded by additional information. Reading or replaying the story in its archived form does not constitute a republication of the story.
ST. GEORGE — Hikers in two separate groups visiting the popular rock formation known as The Subway in Zion National Park needed rescuing Monday after officials say they were unprepared.
One hiker who received a knee injury on the hike spent the night with rescuers before being airlifted by a helicopter. Another group spent the night in the canyon after getting lost. They were found and rescued Monday morning.
The Subway is a tubular formation within the Left Fork of North Creek in the park, and because of the popularity of the canyon, there is a lottery system for permits. For hikers starting at the top of the canyon, there is a necessary 30-foot rappel that requires ropes and technical canyoneering gear.
The Subway without ropes
One of the groups that required a rescue had disregarded and mocked a ranger's advice when they picked up their permit to visit The Subway, according to a press release from Zion National Park.
"The ranger recommended they bring a rope and multiple harnesses for at least one of the rappels, but the leader of the group, who had been there before, said that they could cross the log and find an easier way down," reads the press release.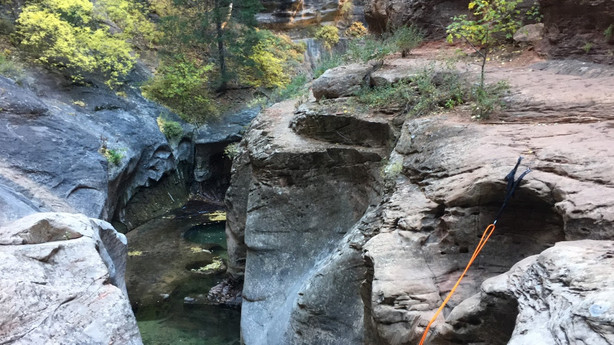 The ranger told them that the log had washed out last year and once again recommended the gear, but the group dismissed the information and started the 9.5-mile hike without ropes or harnesses.
When the group reached the 30-foot rappel, they attempted to make the 6- or 7-foot jump to the other side of the drop, but one person landed badly and received a knee injury.
×