Estimated read time: 5-6 minutes
This archived news story is available only for your personal, non-commercial use. Information in the story may be outdated or superseded by additional information. Reading or replaying the story in its archived form does not constitute a republication of the story.
LEHI — Rep. John Curtis, Utah's newest-elected congressman, held a closed meeting Tuesday at the Adobe building in Lehi to discuss the fate of net neutrality with tech leaders from across the state.
Curtis said he's been aggressive when it comes to the controversial issue recently because it's so important to his district, which includes both Orem and Provo — an area brimming with tech startups. He also hopes to become net neutrality's "leader in Washington."
The meeting, which remained closed to the press but welcomed local executive leaders from Facebook, CenturyLink, Qualtrics, Silicon Slopes, Adobe and other tech companies, was the first step in making that happen, Curtis said. The congressman hoped that by bringing together differing viewpoints, he might be able to better educate himself on the issue.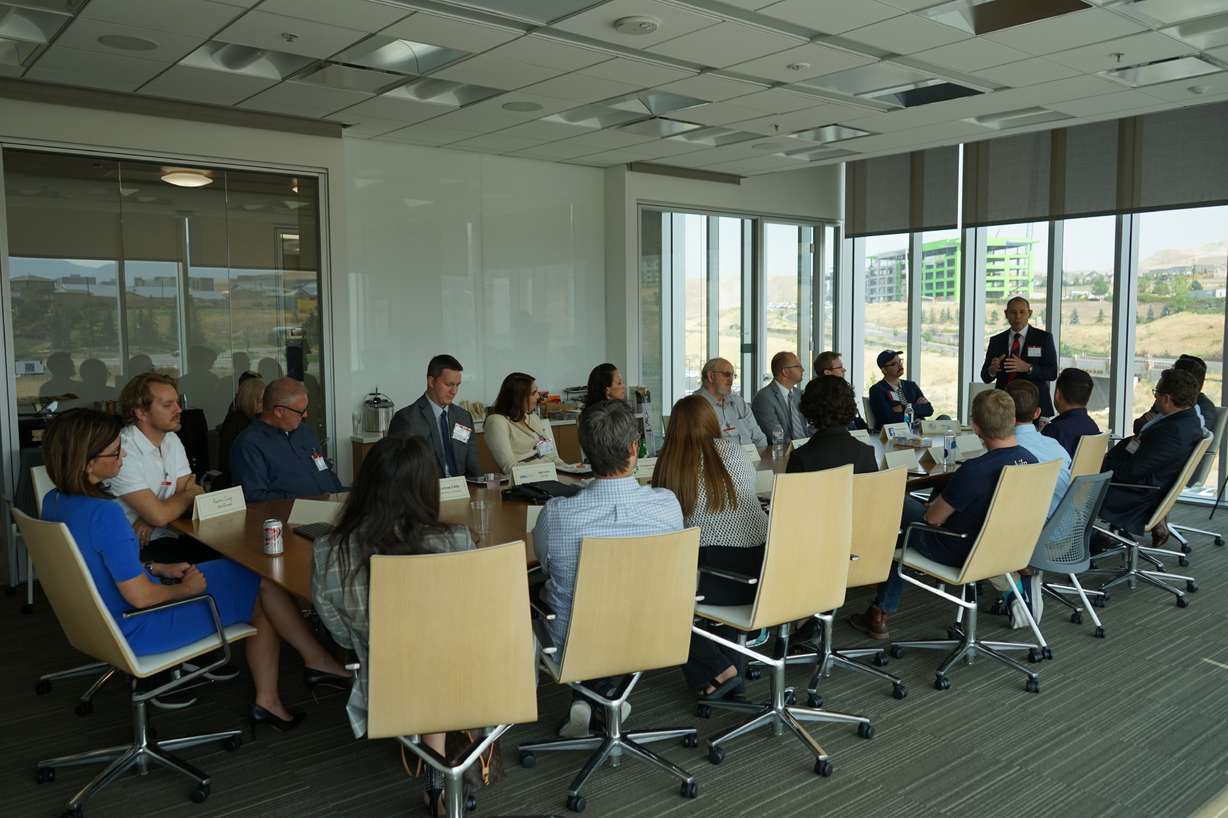 Net neutrality became a trending issue in 2017 when the Republican-backed Federal Communications Commission voted along party lines to repeal the Obama-era regulations that prohibited internet service providers like Comcast or AT&T from speeding up, slowing down or blocking certain websites.
The repeal went into effect in mid-June.
All who attended the meeting Tuesday agreed there was more to be done, but diverged on what specific actions should take place.
"We all agree that we want a more open, more fair internet," Mick Hagen, Lehi-based Mainframe CEO and founder, told KSL.com after the meeting. "But I think some of the discussion is around how we get there, and I think that's where the ideas diverge a little bit."
Curtis' main takeaway from the meeting? There needs to be congressional action.
"Congress needs to buck up and do our job right because letting this be decided by an executive branch means that every time you change an approach from the executive, the rules are going to go back and forth," Curtis said. "It doesn't suit anybody here because they want predictability."
And predictability was a common goal for most at the meeting, according to several participants who talked to KSL.com after the group dispersed and press were allowed inside.
"I think at the end of the day, we just want … some fairness and some understanding of how it's going to be rather than being beholden to the whims of whoever's in the Oval Office," said Silicon Slopes executive director Clint Betts.
Curtis believes that predictability is possible through legislative action.
The congressman said he's keeping an eye on a new bill by Rep. Mike Coffman of Colorado (HR 6393) which seeks to "amend the Communications Act of 1934 to provide for internet openness requirements for broadband internet access service providers, and for other purposes."
Curtis is also a co-sponsor of a bill (HR 4682) led by Tennessee Republican Marsha Blackburn that would amend the Communications Act of 1934 by prohibiting ISPs from blocking "lawful content" or impairing or degrading — essentially throttling — "lawful internet traffic on the basis of content."
The bill does not address paid prioritization, which means an ISP could give paying customers better service, and is still a work in progress, Curtis said. He said he's keeping an eye on these bills to see "which ones best represent the district."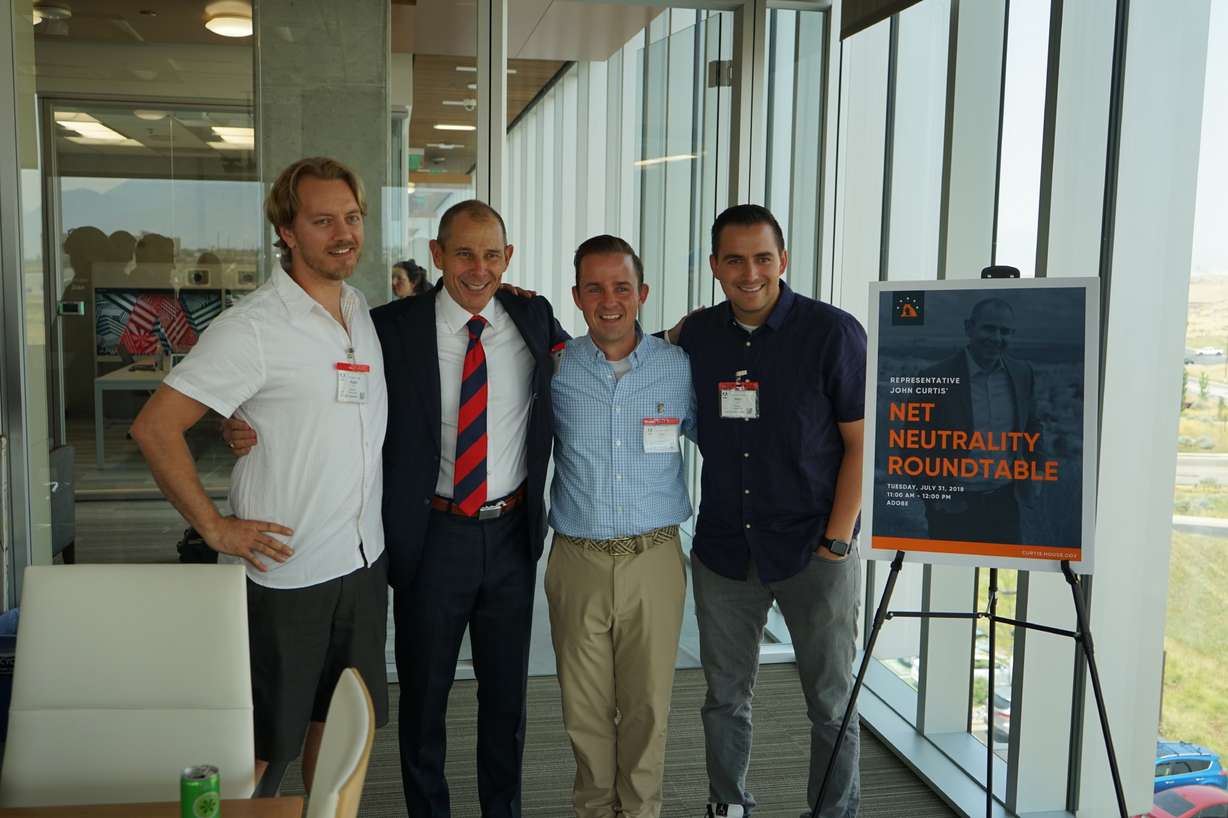 Others at the meeting questioned the long-term sustainability of patchwork government solutions.
Hagen believes another fix may lie in new technology that could make it impossible for ISPs to see how, when and where people are connecting to the internet, and thus render them unable to throttle internet connection.
If people are connecting to the internet on a decentralized platform, it takes out the ISP middleman — similar to the way bitcoin removes the bank as a middleman when people are exchanging cyber currency, he said.
Hagen's company Mainframe already offers a platform for decentralized applications that is "resistant to censorship, surveillance and disruption." Yet Hagen also recognizes that Congress needs to act for anything to realistically happen in the future.
Pete Ashdown, CEO of local ISP XMission, was not at the meeting but told KSL.com earlier in July that a long-lasting solution to net neutrality would be greater competition between ISPs.
Most people in the U.S. only have one or two internet service providers to choose from, he said, so if one of those providers is throttling the internet or not abiding by net neutrality principles, the consumer doesn't have much of a choice but to stick with them.
"If there was robust competition, and individuals and websites could choose ... where they wanted to get service from, net neutrality rules would be less important," Ashdown said.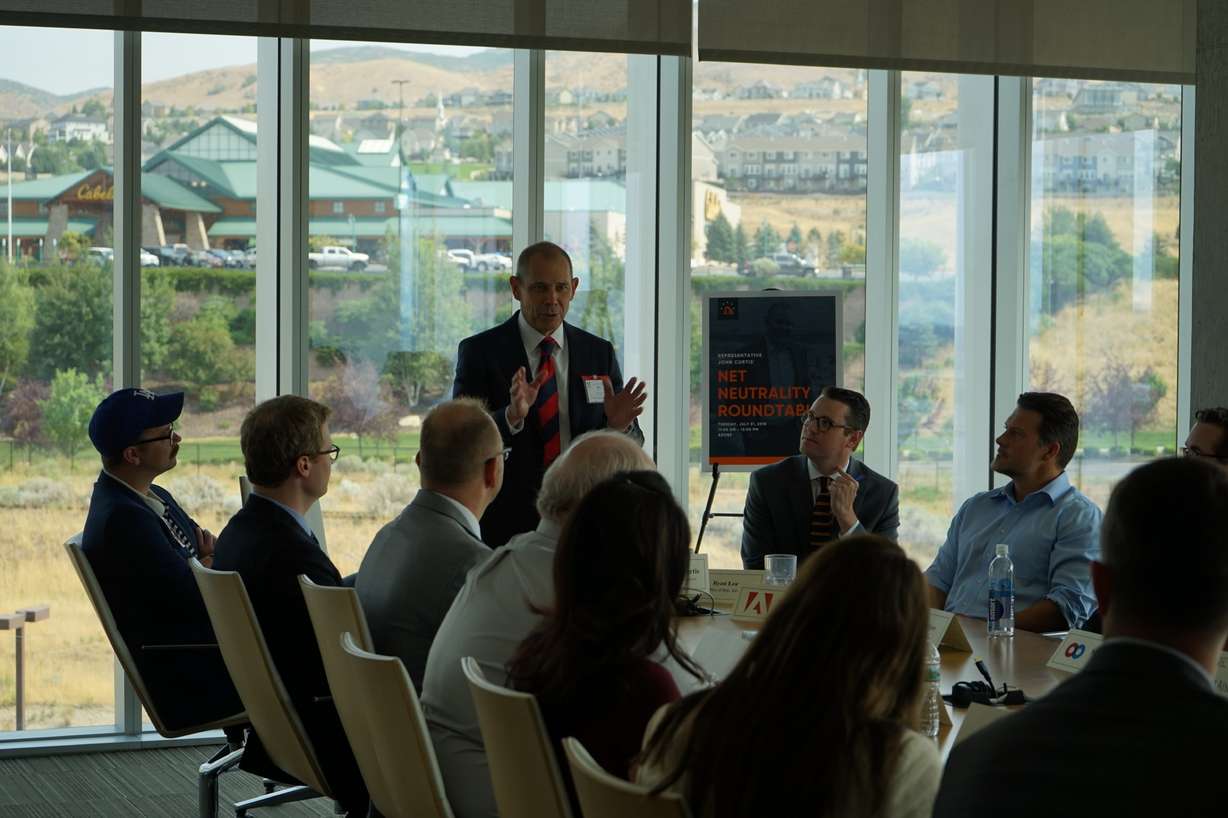 With greater competition in the market, net neutrality regulations could even become a moot point, according to Mainframe's Hagen.
"I think one of the surprising things is that a lot of the people in that (meeting) seem to agree on what the issues are, and one of the fundamental issues is around the lack of competition," he said. "Yet so much of the discussion is not focused on trying to solve that issue."
To increase competition, Curtis suggests looking at the barriers smaller ISPs face when trying to enter the market and figuring out how to reduce those. Most of those barriers come from the government, Curtis said, and the congressman believes it would behoove federal and local governments to spend some time eliminating unnecessary obstacles.
"That's one of our best long-term solutions," he added.
×
Related links
Most recent Utah stories