Estimated read time: 5-6 minutes
This archived news story is available only for your personal, non-commercial use. Information in the story may be outdated or superseded by additional information. Reading or replaying the story in its archived form does not constitute a republication of the story.
SALT LAKE CITY — Tom Benedict hikes into the High Uintas every fall. Sometimes it's the Oquirrhs — it's wherever the big game are. No matter where it is, it's an annual thing and he spends it with a whole lot of his favorite people.
"It's priceless," the 65-year-old said. "Family is everything."
And thankfully, he gets to enjoy it for years to come because the arthritis in his foot is kept at bay with a relatively new medical device implanted in his big toe.
"I do more than I did two years ago," Benedict said.
Benedict, a quality control engineer at L3 Communications, was one of the first Utahns to have Cartiva, a first-of-its-kind synthetic cartilage similar to the size of a pencil eraser, implanted in the joint of his right toe in 2016. The biomedical polymer provides something for his bones to "bounce" on, instead of the bone-on-bone action the joint was getting due to a rare form of ankylosing spondylitis.
"It's a lighter weight material that has some give to it," said Dr. Clark Larsen, a podiatrist at Rocky Mountain Foot and Ankle in Murray who has implanted more than 30 Cartiva units in the last year-and-a-half. "There's some squish to it. It' s like a jelly bean. There's some flex to it."
The procedure to implant the device is about 45 minutes and is done under moderate anesthetic. The surgeon bores a small hole in the end of the bone at the joint on the big toe and fills it with the synthetic cartilage, which is made of a polyvinyl alcohol material just like a contact lens.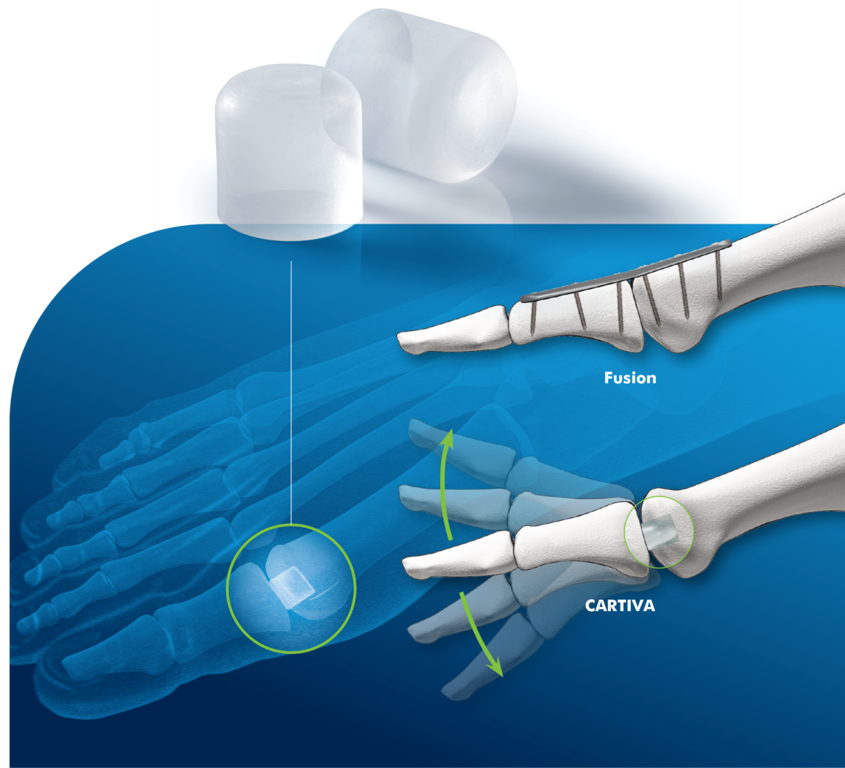 "I like that it's an opportunity, another option for patients," Larsen said, adding that Cartiva "is not the cure-all, but it can reduce pain and motion in the joint stays where it is or increases, but doesn't decrease as it would by fusing the joint."
Other treatment options include different, less-versatile types of implants or fusing the joint, which limits movement of the big toe completely.
Benedict, an avid outdoorsman, wasn't about to choose immobility.
"As you get older and when you start aging and things start to hurt, it affects you mentally," he said. "You start thinking that you're never going to feel any better than this."
But Cartiva changed it up for him, giving him hope to keep doing what he loves.
"Knowing that my foot works and that (Cartiva) enabled me to continue to hike into the Uintas … is a big relief," Benedict said. He was to the point of not being able to hike very far before intense pain set in, which would have limited the annual family hunting outings.
"I don't want to be left out," he said.
In the next 35 years, the population age 60 and older will outnumber the younger generation for the first time in history. Larsen said that, no matter the reason, age takes a toll on the body's joints.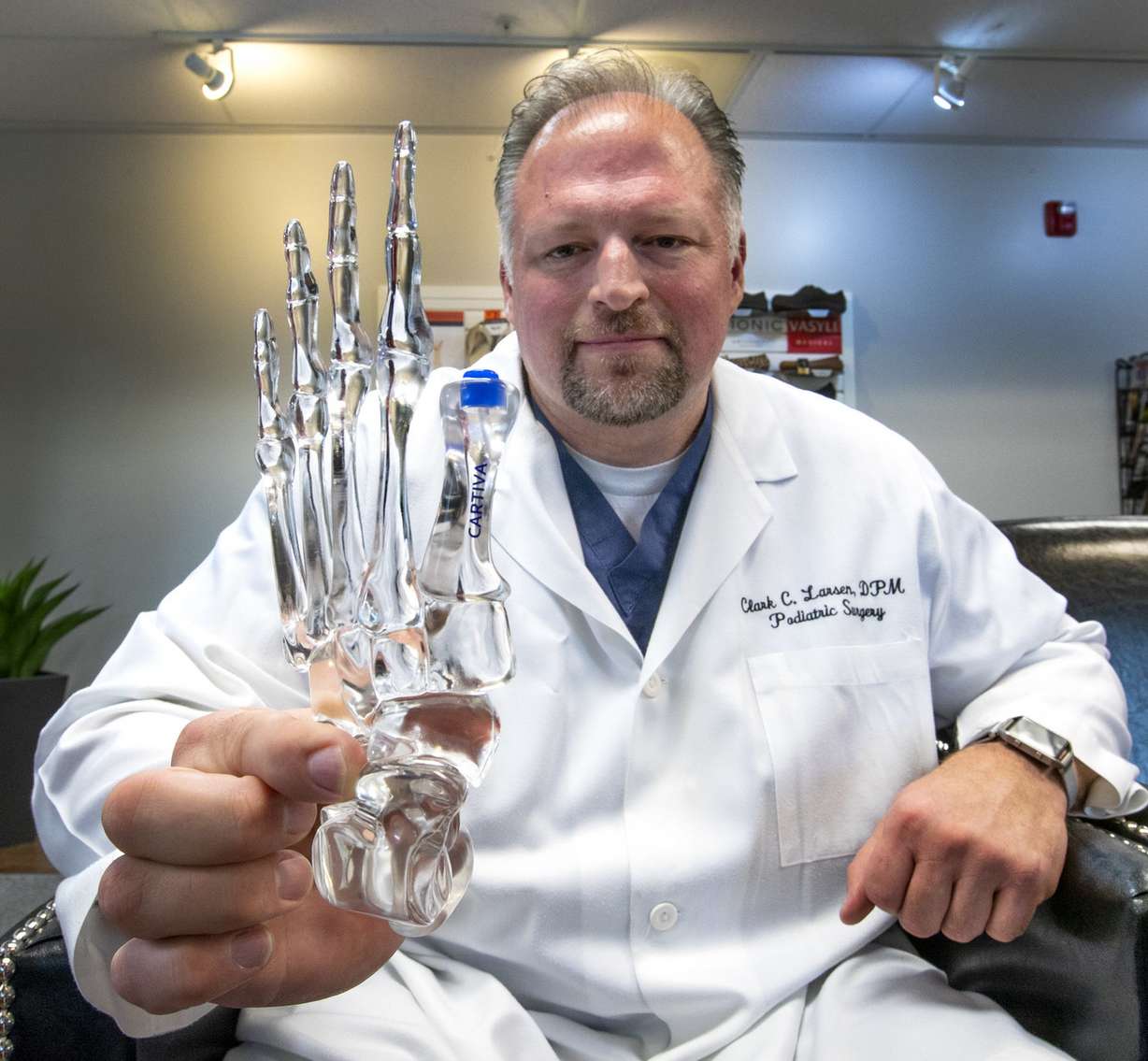 More than 50.4 million Americans have arthritis, with more than half of them suffering with osteoarthritis, the most common form of arthritis, according to the Arthritis Foundation. It's a degenerative condition that results from the normal wear and tear of the protective cartilage between joints.
Doctors can slow the progression if osteoarthritis is caught early enough, but a lot of times, it leads to increased pain during movement, if a person chooses to move at all, and ultimately, joint fusion or replacement.
"Our whole goal as surgeons is to reduce the pain to patients," Larsen said, adding that Cartiva is being studied for approval to help with other joints, including at the base of the thumb.
Cartiva was created at Georgia Tech and is manufactured near Atlanta. It achieved FDA approval in 2016, but was first implanted in a human nine years ago. According to the manufacturer, the product "has helped thousands of patients by restoring flexibility, improving motion and reducing pain." Tests have shown, too, that Cartiva doesn't wear out or degrade over time.
The procedure, covered with most insurance companies, doesn't take any length out of the toe, either, as some other surgeries do, which precludes them from fusion therapy in the future.
At 47, Utah amateur baseball player Ted Billick didn't want to think his active lifestyle was waning.
As a right-handed hitter, he puts a lot of pressure on the big toe of his left foot. Over time, the joint became inflamed and painful, making Billick step back from his "passion" of baseball.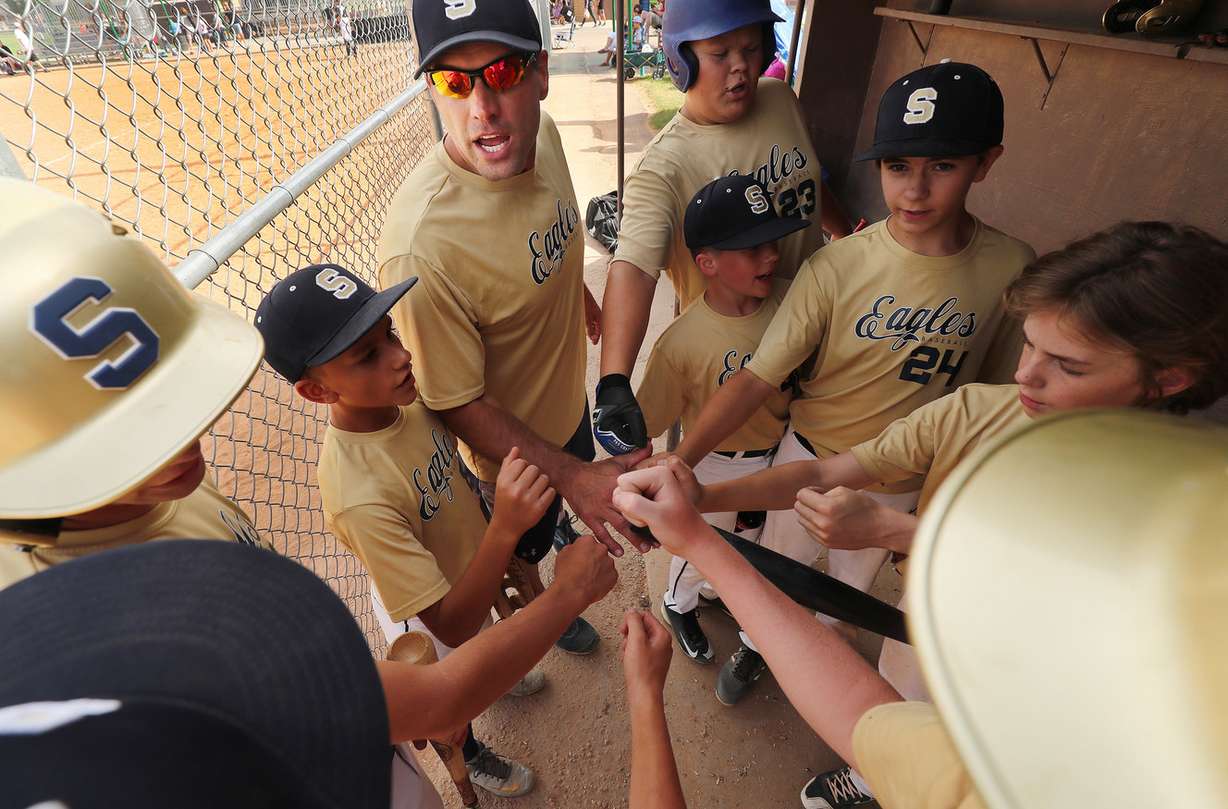 The pain "came on quickly," he said, adding that his foot would "give out" in a run or even walking at times.
"It was getting to the point where it was difficult to do little things," Billick, of Salt Lake City, said. Cartiva, he said, put him back on the field.
"I've always been a student of the game," Billick said. "Not being able to do this would've been sad."
While Billick is quite active, his podiatrist and surgeon at the Salt Lake Orthopaedic Clinic, Dr. Greg Anderson, said most of his patients are not. They range in age from 25 to 50 and the thought of fusing a joint "makes them really nervous."
Cartiva, Anderson said, is the most innovative and promising products he's seen in at least the last decade, adding that "it really changes how we do this type of procedure."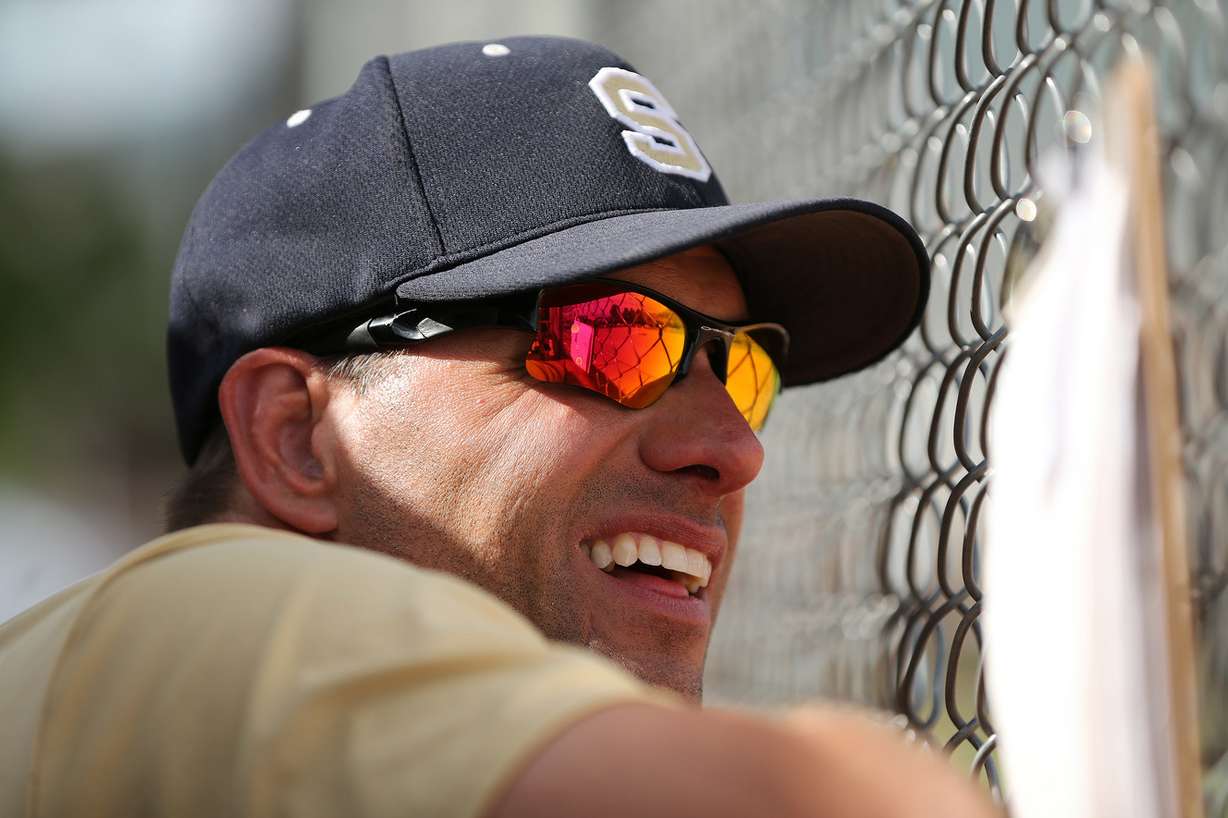 He said the product is "compressible, but durable enough to not collapse or flatten," which gives patients additional active years.
"Either you use it or you lose it," Larsen said.
Benedict said he's glad his shoes don't hurt anymore and, most importantly, that he's able to tag along on his multi-family trips well into the future.
"I don't plan on slowing down," he said. Email: wleonard@deseretnews.com Twitter: wendyleonards
×
Photos
Most recent News stories