Estimated read time: 5-6 minutes
This archived news story is available only for your personal, non-commercial use. Information in the story may be outdated or superseded by additional information. Reading or replaying the story in its archived form does not constitute a republication of the story.
Editor's note: This article is a part of a series reviewing Utah history for KSL.com's Historic section.SALT LAKE CITY — Christopher Merritt noticed something peculiar as he stepped out onto the historic Saltair land on the shore of the Great Salt Lake Monday morning.
Merritt, deputy state historic preservation officer with Utah Division of State History, had taken a department intern to the site to document the area by drone and spotted a massive hole in the ground less than a mile from the roadway.
They estimated it was at least 25 to 30 feet wide and was "systemically dug" into the bed of the Great Salt Lake for looting — the term officials use for those who grab items such as metals or other objects from public lands. About five smaller holes were found nearby and it's believed the holes were dug last weekend, likely taking hours to dig.
"In the 15 years of doing professional archaeology, one, I've never seen such extensive and intense looting effort and, two, it is well-structured — like straight walls. It looks like an archaeologist dig out there," Merritt said.
Of course, digging into and looting, such as people roaming with metal detectors looking for any sort of treasure, on the historic Saltair ground is illegal. Like the rest of the Great Salt Lake bed, the area is considered state sovereign land and is managed by the Utah Division of Forestry, Fire & State Lands.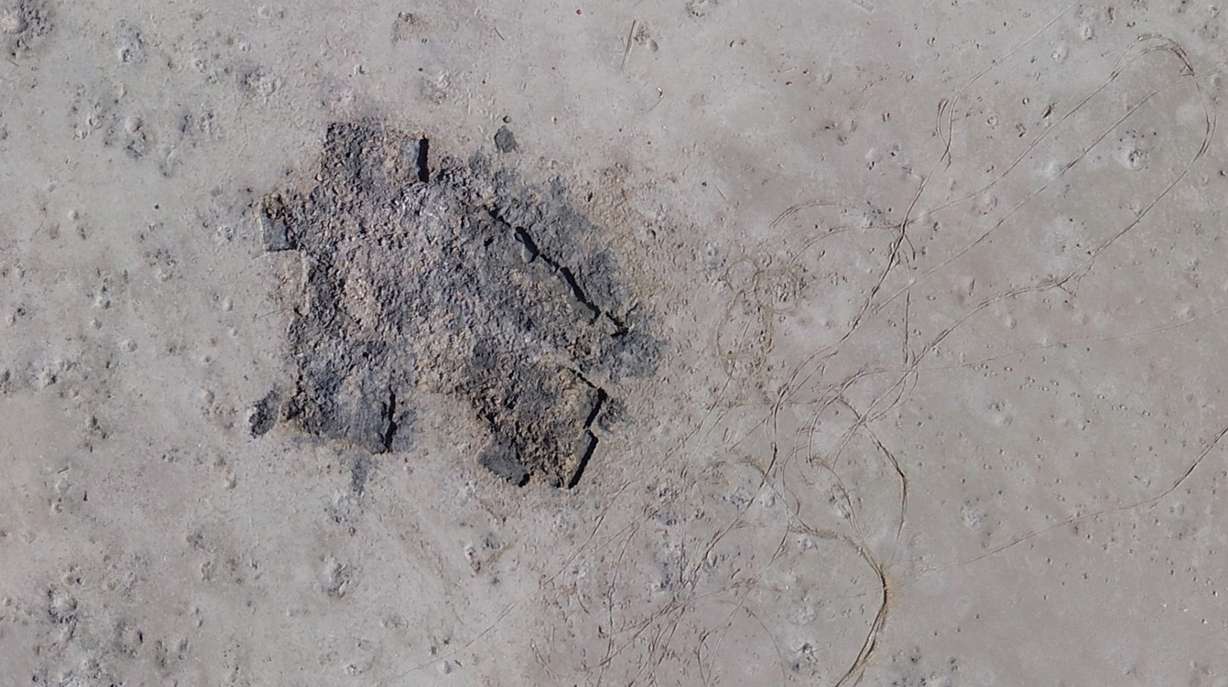 The troubling part for historians is they aren't exactly sure what, if anything, was taken during this massive dig. The area is known to have all sorts of artifacts such as bottles, ceramics and jewelry.
"We'll never know what was removed and what little piece of history is now on somebody's mantle," Merritt added.
The area where the digging and possible theft occurred once was the place to be in Salt Lake County. Built in 1893, Saltair was the most popular of the few resorts built on the lake shores starting in the 1870s, according to an article written by John McCormick for Utah History Encyclopedia.
It brought swimmers to the lakeshore and its dance floor was marketed as the world's best dance floor, McCormick noted.
The venue had a merry-go-round, a Ferris wheel and even a rollercoaster. It was owned by The Church of Jesus Christ of Latter-day Saints until 1906 when it was sold to private businessmen. McCormick added that the venue drew in nearly 500,000 visitors per year by the 1920s. Some referred to it as "the Coney Island of the West" until it burned to the ground in 1925.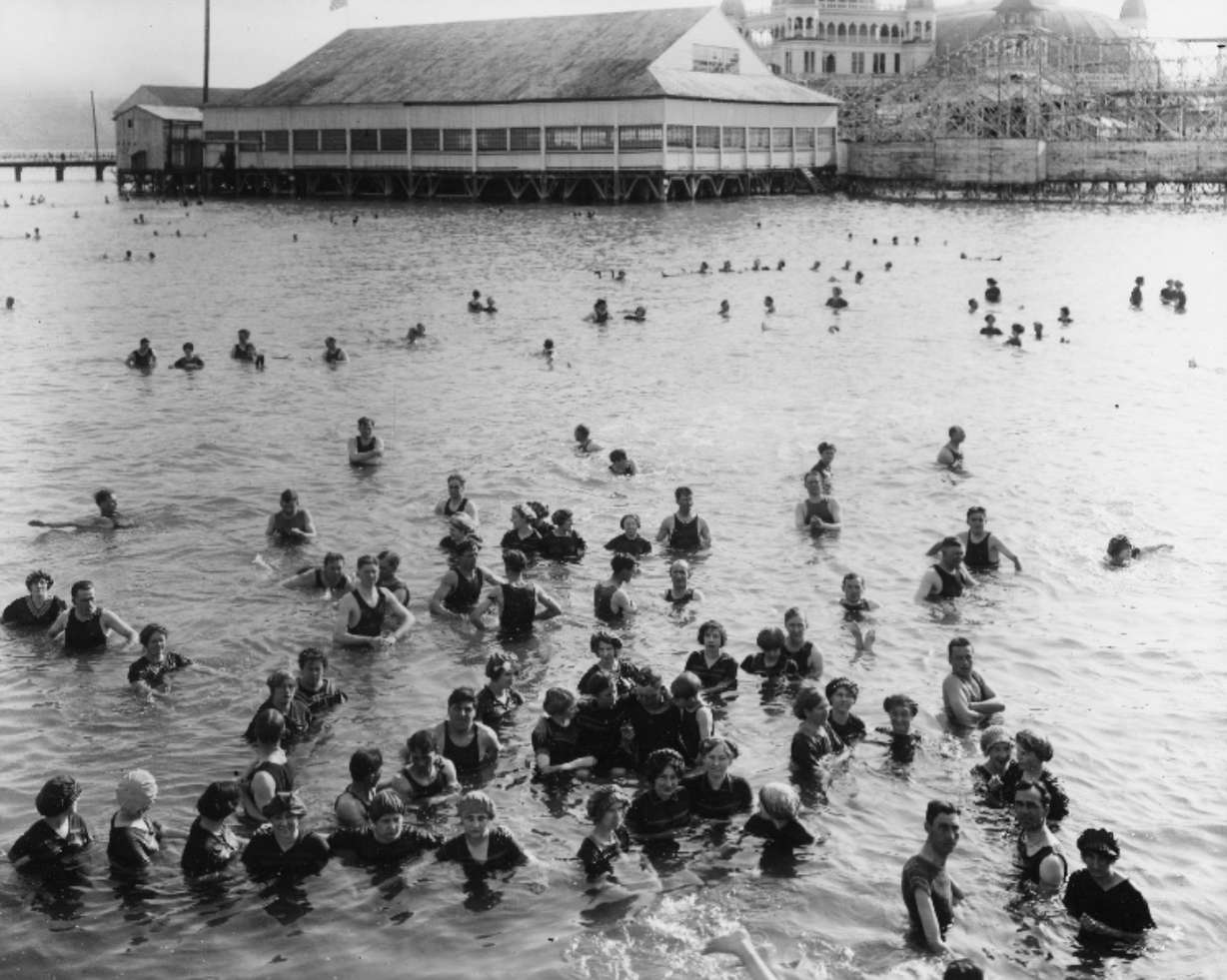 It was rebuilt and opened again the following year but never regained its popularity. It was abandoned in the 1960s and eventually burned down in 1970 and was never rebuilt. A third Saltair opened in 1981 a little more southwest from the original spot on the shoreline and remains open as a concert venue to this date.
Although the original venue burned down, it remains an archaeological site where much of the old causeway still remains, along with other artifacts.
"It's a historic site and it's a spot that has attracted people to go and try to loot the historic artifacts that are there," said Jason Curry, public information officer for the Utah Division of Forestry, Fire & State Lands. Curry, who investigates this sort of vandalism on all state-owned lands, adds that looting has been seen in the past in the area and elsewhere but not as much recently.
"It's a spot that people feel like is kind of off the radar and not being monitored," Curry adds. "They feel like they can go and take these artifacts, but we are monitoring it. It's definitely a place we're keeping an eye on."
However, after Monday's discovery, the Utah Division of State History, Utah Division of Forestry, Fire & State Lands and volunteers planned to head out to the historic site area and place signs to inform others that digging or collecting items from the area is a misdemeanor offense and those caught may also receive additional fines or lawsuits for items taken.
The groups are hoping awareness will help thwart people from digging on public land. Those like Merritt want people visiting the land and looking at the sites, but they're afraid of people taking objects that take away from the history.
"We've found that raising awareness with a site, developing it, getting more public use actually deters most looters because people typically like to do it when no one's looking," he said. "Dealing with looting and vandalism is a very complicated problem because there's a fairly negative pushback from community members. … A lot of folks come onto public land and it suddenly becomes mine, not ours."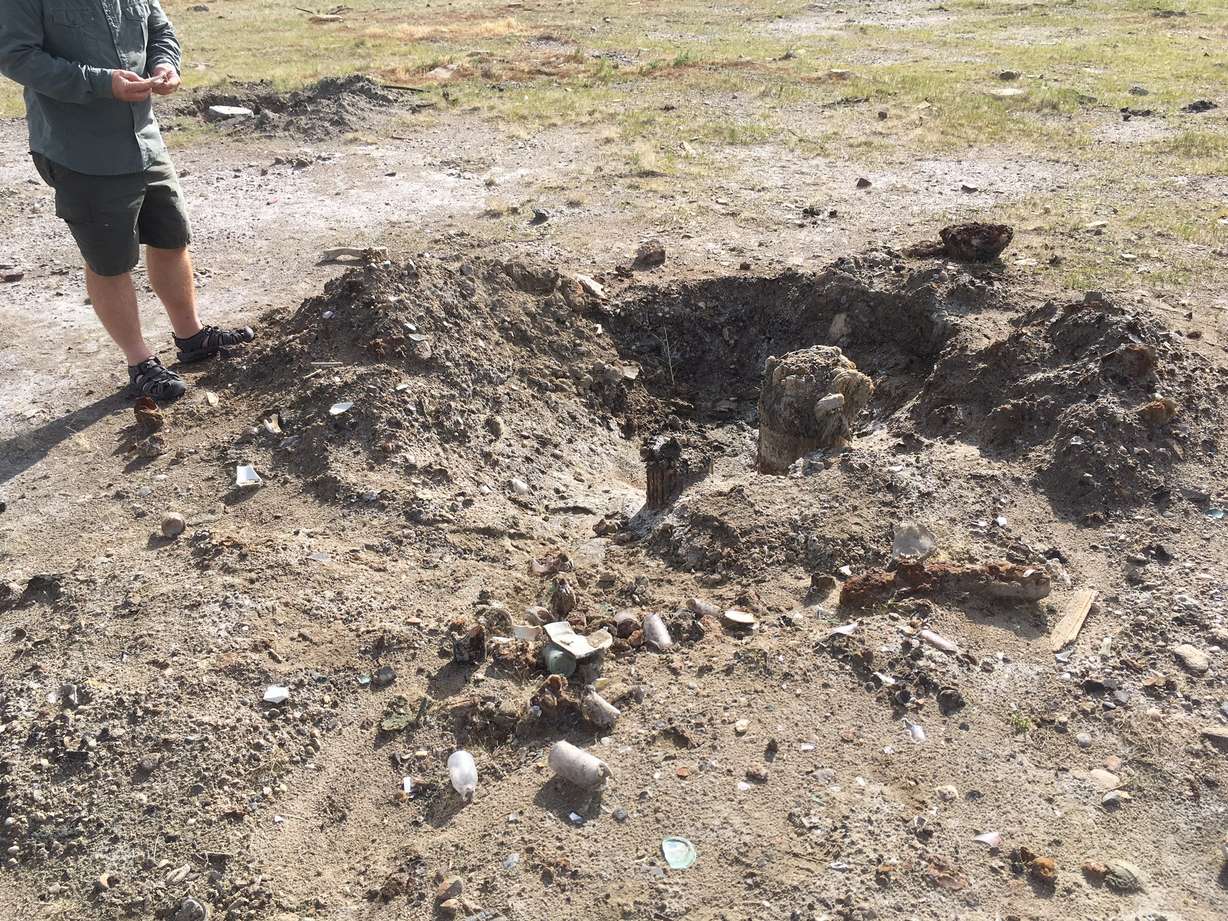 The group also plans to document the holes Merritt found on Monday to see how severe the possible looting was or for fragments of objects possibly taken. They will assess how much earth was moved in the dig, as well.
As for future digging on public lands, anyone who witnesses looting or suspicious behavior on state public lands is encouraged to contact the local sheriff's office in the area where it is happening, Curry said.
"(We) have just a great selfless society here in Utah that we need to just self-police each other when very selfish behavior percolates up," Merritt said. "This is a public resource. It is there for their enjoyment, but if people move or damage it, it's really hurting all of us."
×
Photos
Most recent Utah stories