This archived news story is available only for your personal, non-commercial use. Information in the story may be outdated or superseded by additional information. Reading or replaying the story in its archived form does not constitute a republication of the story.
SMITHFIELD — A Smithfield man accused of throwing sulphuric acid on a child and then jumping out of a police car in a failed escape attempt has been booked into jail.
Jason Keith Summers, 32, was arrested Friday night for investigation of two counts of child abuse, escaping from custody, interfering with an arrest, disorderly conduct, obstruction of justice and trespassing.
According to a Cache County Jail booking affidavit, Summers walked onto a neighbor's property and toward an infant "before throwing a substance on the child."
"Jason was asked numerous times what substance he had thrown on the child. Each time he stated it was dirt and had an appearance similar to ash. Later it was discovered to be sulfuric acid," the jail report states.
When Summers was ordered by police to turn around and put his hands behind his back, he attempted to run to his house, according to the report. Officers chased him and arrested him.
"He stated he didn't 'want to go' and be investigated 'again,'" the report states.
While he was being loaded into an ambulance, Summers yelled "sorry" to his family, according to the report. He then asked paramedic crews if he could contact the "drug task force," the report states, claiming "he could help them."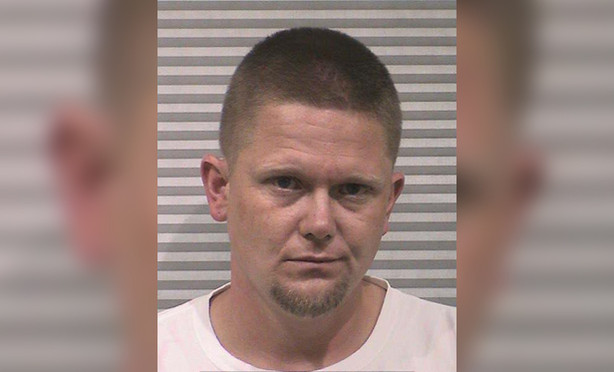 "He later clarified he could help by giving them 'names.' He stated he interacted with these individuals 'daily,'" according to the report.
Summer told police he had used drugs that day, and officers noted that they watched "his body reacting to these substances in uncontrolled spasms and twitching," the report states.
After Summers was treated at a hospital, an officer took him to the Cache County Jail. He left the window partially down because Summers claimed he was still feeling nauseous.
But during the drive to jail, "Jason was able to undo the seat belt and forced his body out the window onto the road and in traffic," the report states.
The jail report does not state how fast the police car was moving when Summers jumped out or if he suffered additional injuries. He was taken back to the hospital before going to jail, the report states.
The report also does not say how seriously the infant child was injured or why Summer was arrested for investigation of two counts of child abuse. Smithfield police did not immediately return calls for comment.
Police have requested Summers be held on no bail, stating, "Jason also has a history of drug use and extreme violence."
In 2016, Summers was convicted of discharge of a firearm and drug possession. In exchange for his plea, a charge of aggravated burglary, a first-degree felony, was dismissed, according to court records.
×
Photos