Estimated read time: 5-6 minutes
This archived news story is available only for your personal, non-commercial use. Information in the story may be outdated or superseded by additional information. Reading or replaying the story in its archived form does not constitute a republication of the story.
LEHI — Two former Vivint Solar employees have filed lawsuits against the company this week and both men, one white and one African-American, have leveled allegations of a racist and hostile work environment, and failure of managers to act on the problems at a facility operated by the Lehi-based company in Sacramento, California.
One complaint described what an attorney called a "white pride playhouse." In March of this year, a supervisor and other workers allegedly assembled a cardboard "fort" in the warehouse office on which was spray-painted "white only."
On Monday, a former Vivint Solar employee who is African-American filed a civil suit against the company in a California Superior Court claiming he was subjected to a racially hostile workplace and included allegations detailing racist language and actions as well as a failure of management to respond when he brought the issues to their attention.
Teshawn Solomon, 36, was a warehouse worker at a Vivint Solar facility in Sacramento until March 30, 2018. In the complaint, Solomon claims that, over the 13 months he was employed by the company, he "was consistently singled out for discrimination and harassment by his predominantly Caucasian co-workers and supervisor."
Besides the fort, the complaint includes details of other alleged incidents including:
Being referred to by the N-word by a non-African-American supervisor.
Being told to "reach his black hands out" when being handed a box by another non-African-American supervisor.
Being offered a banana by a supervisor who stated, "Monkeys like bananas."
Bringing a complaint of racially offensive workplace conduct to a Vivint Solar regional manager who "did not take the complaint seriously and failed to report or investigate the incident."
A Deseret News request for comment from Vivint Solar on Solomon's lawsuit was directed to a statement posted to a Vivint Solar web blog late Wednesday by company CEO David Bywater.
In it, Bywater describes Solomon's allegations as "disturbing," but notes that he and others at the company "strongly believe this was an isolated incident." Bywater also claims, in the posting, that he was unaware of the issues until a Washington Post story on the first lawsuit was published on Monday.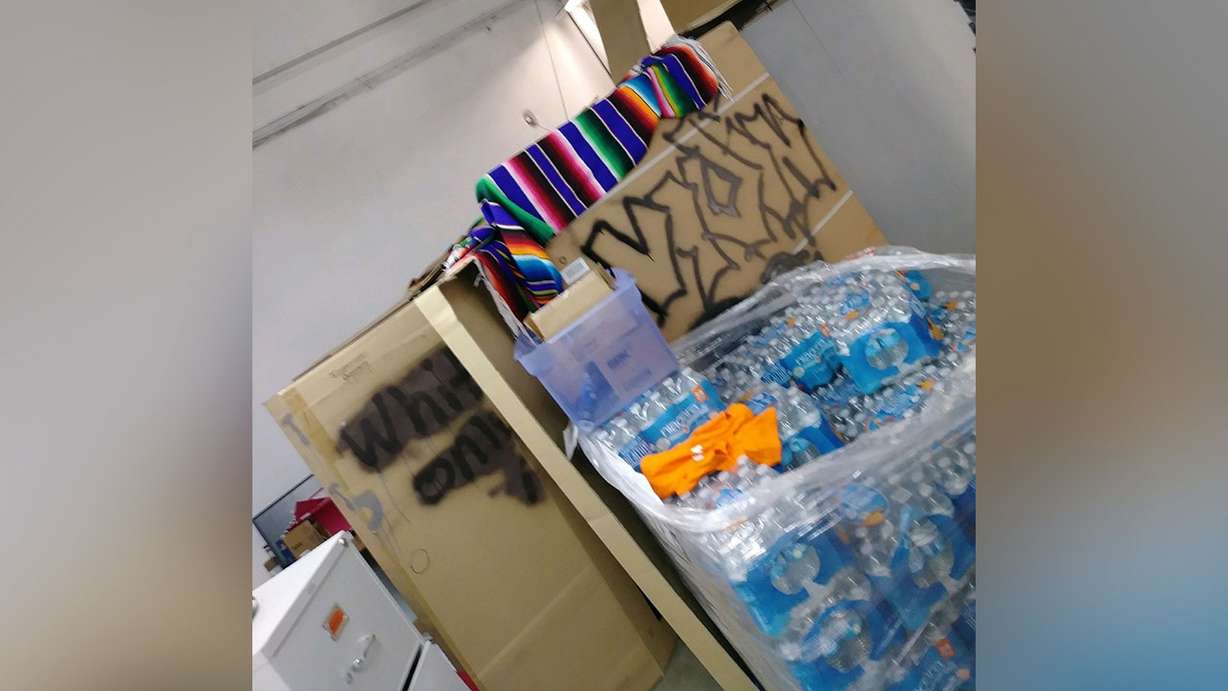 "I am deeply disturbed by these allegations, which our executive team first became aware of on Monday, June 10, 2018, when the lawsuit detailing his experiences was publicly filed," Bywater wrote. "The disturbing experience described by our former employee does not reflect the values or culture of Vivint Solar and stands in direct contradiction to our core values as a company."
Solomon's attorney, employment law specialist Corey Bennett from the San Francisco office of Matern Law Group, said he found it hard to believe that Vivint's chief executive was unaware of the issues alleged in Solomon's suit, some of which go back months.
"I've heard the company before say this was an isolated incident but, tellingly, Mr. Bywater says he first became aware of this on Monday when the Washington Post ran the story," Bennett said. "That means a couple months went by when they were seemingly unaware of this. This is about more than just the "white pride" playhouse. … These actions were going on for months."
In his web posting, Bywater outlined actions taken by the company since becoming aware of Solomon's lawsuit. Those include conducting an internal investigation, disciplining "several" employees and terminating one employee, promising to "engage an independent third-party to review our company policies and procedures related to the issues raised by this incident," and pledging to conduct a companywide harassment and discrimination training, which he noted had been done before on a regular basis "but feel is important to do at this time as a reminder to our employees of the behavior we expect from everyone at Vivint Solar."
Bywater also noted: "We also believe that some of the allegations in the lawsuit are inaccurate and are confident that the legal process will help bring clarity to the factual discrepancies between our internal findings and those described in the lawsuit."
Bennett said Solomon described an interaction he had with a Vivint Solar regional manager before he made the decision to resign from his position with the company.
"Mr. Solomon walked up to the regional manager, the highest level of employee below the executive office in Utah, and held up the photo of the 'white only' fort and asked, 'Is this some kind of joke?'" Bennett described to the Deseret News. "And, the manager said, 'What do you want me to do about it?'"
---
"This is about more than just the "white pride" playhouse. … These actions were going on for months."
---
In the second legal action taken against Vivint Solar this week, former employee Jason Flick, who worked at the same Sacramento facility as Solomon and is also represented by Bennett, leveled allegations in his complaint, filed Thursday, supporting his claims of being subjected to a racist and hostile work environment that echoed those of Solomon.
Those allegations include:
Hearing his co-worker, Solomon, being referred to by the N-word.
Overhearing racist jokes.
As a warehouse leader, being instructed to give Solomon's time reports "extra scrutiny."
Encountering the "white only" cardboard "fort" that had been constructed in the warehouse office after it had been up for several days.
Flick also alleges in his complaint that, later in the same week when he saw the "white only" cardboard construction, "there was an all-hands warehouse meeting at which management could have addressed the issue. Instead of denouncing the "fort" and taking corrective action, management merely informed the employees that they would be required to work 21 consecutive days. There was no discussion of racism."
A Vivint spokesman said Thursday the company was not aware of Flick's lawsuit and could not comment.
Vivint Solar, a Lehi-based company that retails and installs photovoltaic power systems, was founded as an offshoot of Vivint, now Vivint Smart Home, in 2011 and became a publicly traded company in 2014. Both companies have their roots in APX Alarm Systems, a company co-founded in 1999 by former BYU student Todd Pedersen.
×
Photos
Related stories
Most recent Utah stories