This archived news story is available only for your personal, non-commercial use. Information in the story may be outdated or superseded by additional information. Reading or replaying the story in its archived form does not constitute a republication of the story.
SANDY — Utah Royals midfielder Erika Tymrak has been to the top levels of her sport.
A two-time National Women's Soccer League champion with the now-defunct FC Kansas City, Tymrak has three caps with the U.S. women's national team and has become a starter in coach Laura Harvey's expansion franchise on the Wasatch Front.
She scored a goal in her first career start in a Royals kit that procured a 1-0 win over Houston, and she's earned the respect of her teammates, coaches and front-office personnel in her stops in Kansas City to Germany to Australia, and several places in between.
And she's done it all while maintaining a vegan lifestyle.
"I always felt conflicted, loving animals and eating them," Tymrak said during a recent campaign with People for the Ethical Treatment of Animals (PETA).
She's not alone, either. Whether for animal rights or to gain a competitive advantage, more and more professional athletes are adopting vegan or vegan-friendly diets: from tennis star Serena Williams to Philadelphia 76ers guard JJ Reddick to New England Patriots quarterback Tom Brady — right on down to BYU forward Yoeli Childs, who adopted a mostly vegan lifestyle shortly after the 2017-18 college basketball season.
A study from the 2015 American Journal of Health Promotion found that plant-based diets — both vegan, vegetarian or simply low-meat — can boost physical health and emotional well-being in as little as an 18-week dietary intervention.
Tymrak's journey to a vegan diet isn't new; she's eliminated animal products from her diet since she was a teenager.
But the benefits are spreading across the United States, and she wants her voice to be loud for a lifestyle that doesn't rely on consuming copious amounts of meat and other animal products.
"A lot of people are catching on to it," said Tymrak, whose protein-rich diet is high in hummus, beans, nuts and vegetables. "I think there are a lot of NBA players who are figuring out you can recover in half the time because of what you fill your body with.
"It's a pretty cool movement."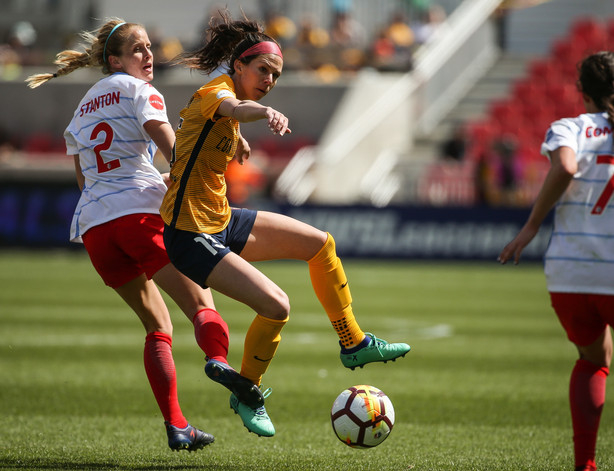 Less meat, more recovery
Perhaps the biggest influence for the trend toward vegan-friendly diets amongst athletes is the attempt to lower recovery time. With NBA teams playing more back-to-back games several times a year and many pro sports leagues adopting a short time-off model, recovery is becoming as important as practice in today's climate.
"If you want to feel better, play better or just feel better on your knees, cutting junk out of your diet will help you a lot," Childs said after announcing he was returning to BYU for his junior season following workouts with three NBA teams.
Childs was a star athlete at Bingham High, winning a Class 5A state championship as a senior in 2016 before signing with BYU. But he also considered himself a "fat kid," and the 6-foot-3 high schooler tipped the scales at 6-foot-2 and 235 pounds.
When he got to BYU, he began to get serious about his game — and that included his nutrition. Childs, who averaged 17.8 points and a team-high 8.6 rebounds per game en route to all-West Coast Conference first-team honors as a sophomore, is now 6-foot-8 and a lean 225 pounds.
"For me as a late bloomer, and not always super athletic and quick, lifting weights and eating right has been huge in my progression," Childs said.
Elijah Bryant and former BYU guard Kyle Collinsworth have also regularly credited nutrition for quicker recovery from season-ending knee injuries. Collinsworth tore his anterior cruciate ligament in the 2014 WCC Tournament final after a sensational sophomore season, requiring extensive surgery that could have kept him sidelined for up to a year.
Instead, the former Provo High star returned to practice with BYU just six months later, and went on to become the NCAA's all-time leader in career triple-doubles.
His morning ritual of "green smoothies" became an urban legend in Provo, and the focus on diet as well as exercise spread quickly through the BYU locker room — most notably to Bryant, who spread it to Childs.
But it's not a diet, contends Collinsworth, who signed with the Dallas Mavericks in 2017-18 after going undrafted in 2016.
"Everyone always asked me what kind of diet I'm on or what my diet is called," said Collinsworth, on blogs on nutrition at his website teamcollinsworth.com. "Personally, I don't have a diet I follow. I highly dislike the word 'diet' and especially how it's used in American culture."
Pro athlete to weekend warrior
Childs credits his vegetarian diet, which he started shortly after the 2017-18 season ended at BYU, for helping to alleviate chronic knee soreness he suffered from years of playing basketball.
But athletics aren't the only benefits of a meat-free or light diet.
"I had 10 years of really bad acne, and I was so insecure about it. High school was the worst, and even college as bad for me," Tymrak said. "I tried so many things, and nothing helped. But three months after cutting out animal products, my face just cleared up.
"It would've prevented so much struggling as a teenager."
Tymrak also credits her vegan lifestyle for helping her sleep better, and putting on muscle mass to her slight 5-foot-5 frame.
"I've noticed in my sixth year playing that my body feels the best it's ever felt," said Tymrak, who also recovers with pea-based smoothies that are high in protein. "I don't think it's a coincidence that I gave up animal products, and I feel this good."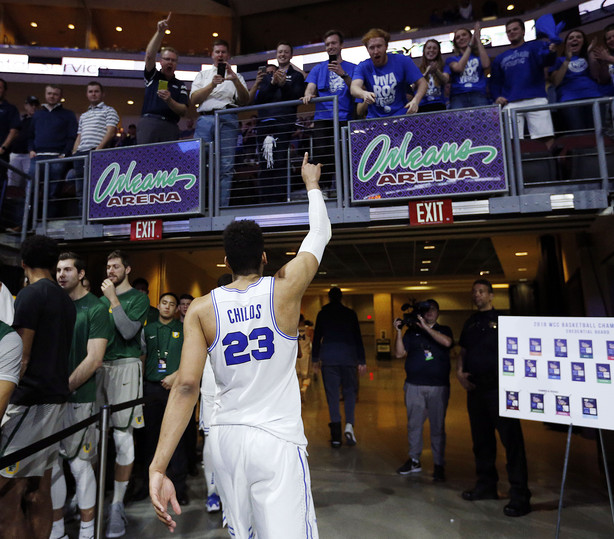 Dietary suggestions
So what do vegan-friendly diets look like for pro athletes?
Everyone's a little bit different, but both Childs and Tymrak said their nutrition modifications haven't been drastic.
"Whatever you eat, I eat — only I eat with different ingredients," said Tymrak, who jokes she is "always eating."
"If you eat a buffalo chicken sandwich, I will eat a cauliflower buffalo sandwich. It's just about finding what works for you, and I really like to cook and experiment."
Childs, too, has cut most animal products out of his diet — macaroni and cheese has been the hardest to avoid, he said — but he doesn't eat anything abnormal from a typical American diet.
"I eat beans and rice all the time," he said. "I eat a lot of carbs."
However you apply nutrition to your life — whether in training for a marathon or simply trying to sleep better — make sure it's a long-term way of life, Collinsworth added.
"When you are on a diet, it's short-lived because your brain associates diet with pain. It thinks of restrictions and frustrations," he wrote. "The key is to create a lifestyle and make gradual, consistent progress."
×
Related Stories