Editor's note: This article is part of a series reviewing Utah and national history for KSL.com's Historic section.
SALT LAKE CITY — Have you ever wanted to do a giant, state-sized scavenger hunt? Well, you're in luck. And you could have been doing it for nearly the last century.
That's exactly what Ken and Brenda Gallacher have been doing for years. They have already visited more than 670 Utah towns, cities and ghost towns, and finding historic aviation arrows is just another one of their pastimes.
In the 1920s, the U.S. government built hundreds of large, concrete arrows across the country. The purpose of the arrows was to provide guidance at night for pilots who were pioneering the country's airmail system.
"These aviation arrows came about for the need for being able to fly aircraft at night. Back in the 1920s, aircraft were still relatively new, but pilots could only fly during the daytime hours where they could navigate by the geography and landmarks," said Ken Gallacher, Utah State history board member.
Each arrow had a 50-foot tower built in the middle of the arrow with a spotlight shining on it so pilots could clearly see it from the air. Each arrow was around 70 feet long and pointed to the next one about 10 miles away, according to the Federal Aviation Administration's website.
The U.S. government began construction of the lighted airways in 1923 and completed the first transcontinental route from New York to San Francisco in 1929, according to the FAA's website. After its completion, the government then constructed more routes to other major cities in the country. One split took place in Utah, cutting through the southern part of the state and creating a new route to Los Angeles.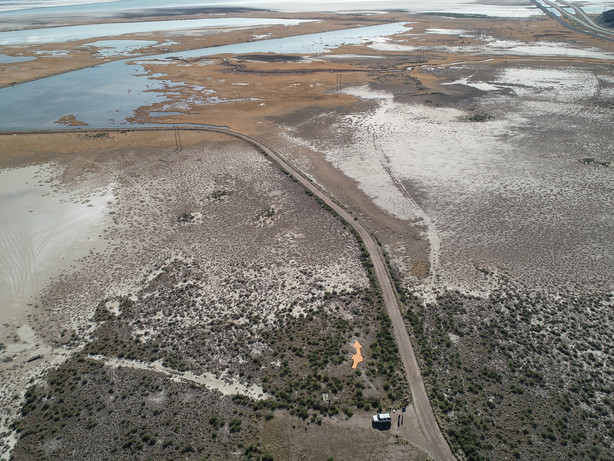 "What made this so unique is that before that time, it took three weeks to get a letter from New York City to Los Angeles and once these arrows were completed with overnight flights, it now took only 30 hours to get a letter from New York to Los Angeles with overnight flight mail," Gallacher said.
Many of the arrows were built in remote areas of the country and required the use of donkeys and trolley lines to haul material, according to the FAA's website.
During World War II, the towers were taken down to reuse the metal in the war effort, Gallacher said. Some of the arrows were also purposely destroyed in case enemy planes tried to use them to navigate across the country.
There are at least 11 arrows still intact in Utah. You can see them in Washington, Tooele, Davis and Box Elder counties.
As new radio technology gained traction for navigation in the 1930s, the arrows began to be less vital. Pilots started relying on low-frequency radio signals to let them know if they were on course to a specific destination rather than rely on the concrete arrows. Eventually, low-frequency radio signals became "very high frequency omnidirectional" radio signals that still guide pilots today, according to the FAA's website.
For a full list of known arrows and beacons across the country, click here. For a map of known arrow locations in Utah, click here.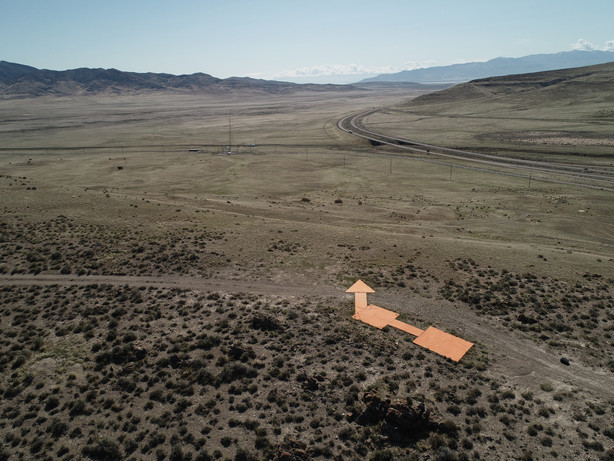 ×
Photos