Estimated read time: 2-3 minutes
This archived news story is available only for your personal, non-commercial use. Information in the story may be outdated or superseded by additional information. Reading or replaying the story in its archived form does not constitute a republication of the story.
JUNCTION — Rural communities often don't have the amenities of city life, and the lack of services sometimes presents a significant challenge when it comes to learning.
Video-conferencing technology, however, is now making a difference for the deaf in some of Utah's most hard-to-reach places.
Under a program offered by the Utah Schools for the Deaf and the Blind, deaf students in remote areas are receiving live interpreting services throughout the day on their tablets.
At Piute High School, the program has aided 15-year-old sophomore Kaylee Miller through subjects like history.
"I never learned to lip-read or speak — I only sign," Miller said Friday through her regular interpreter, Emilee Taylor.
Miller said Taylor would also help her by transcribing lines of text.
"It helps me to get the words so I don't miss them as much," Miller said.
Taylor's job during class time is to listen to the teacher and give the lesson to Miller in sign language.
She also asks questions on behalf of Miller through earbuds the teacher wears.
Because a high school education requires learning about various complex topics, Taylor has to do her own homework on the subjects — as much as two hours per day — to better serve Miller.
"It's actually really enjoyable for me, because I love learning," Taylor said. "Being able to constantly refresh your mind on these topics is one of the best parts of the job."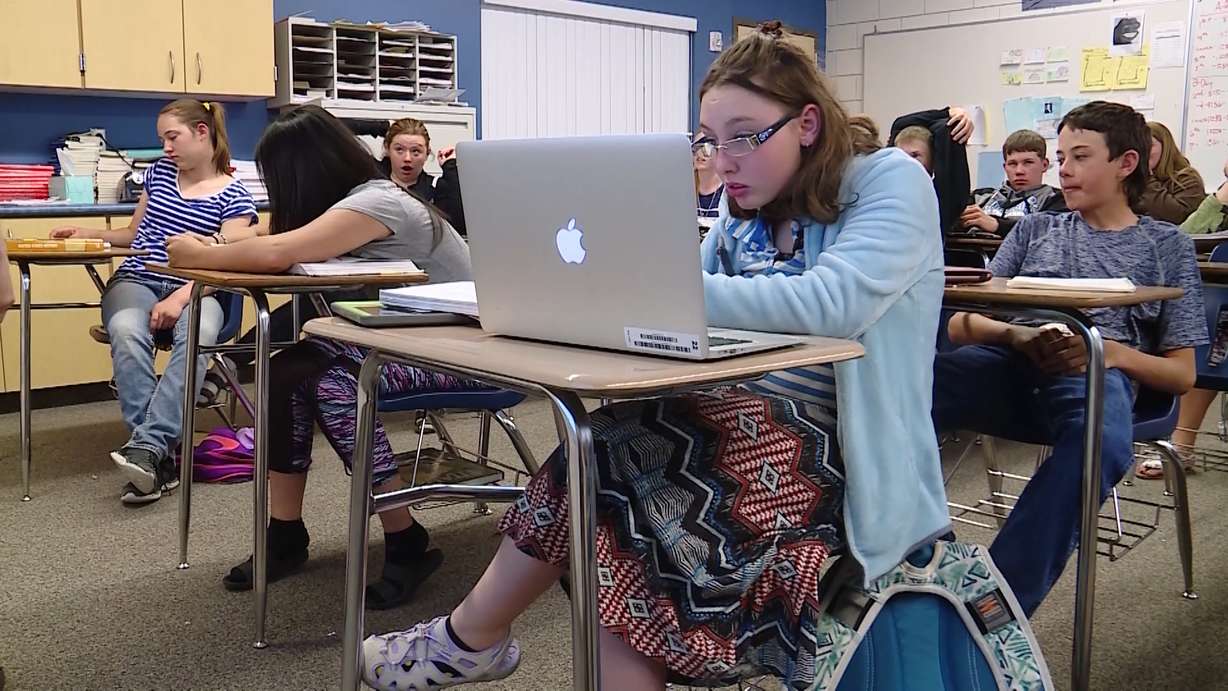 USDB lead interpreter Emily Longshore said it's essential to success for the interpreters to put in the time.
"We know what the classes will be talking about, make sure that we are researching so we know how to describe the events that are happening," she explained.
Longshore, who was providing remote interpreting services for Miller Friday from a rented space more than 160 miles away at Orem Junior High School, said improvements in video-conferencing technology have made the approach a realistic option.
While only a relatively small number of students receive live remote interpreting services throughout each school day, Longshore said the program has also been put into place for other deaf students when their regular interpreters are away or ill.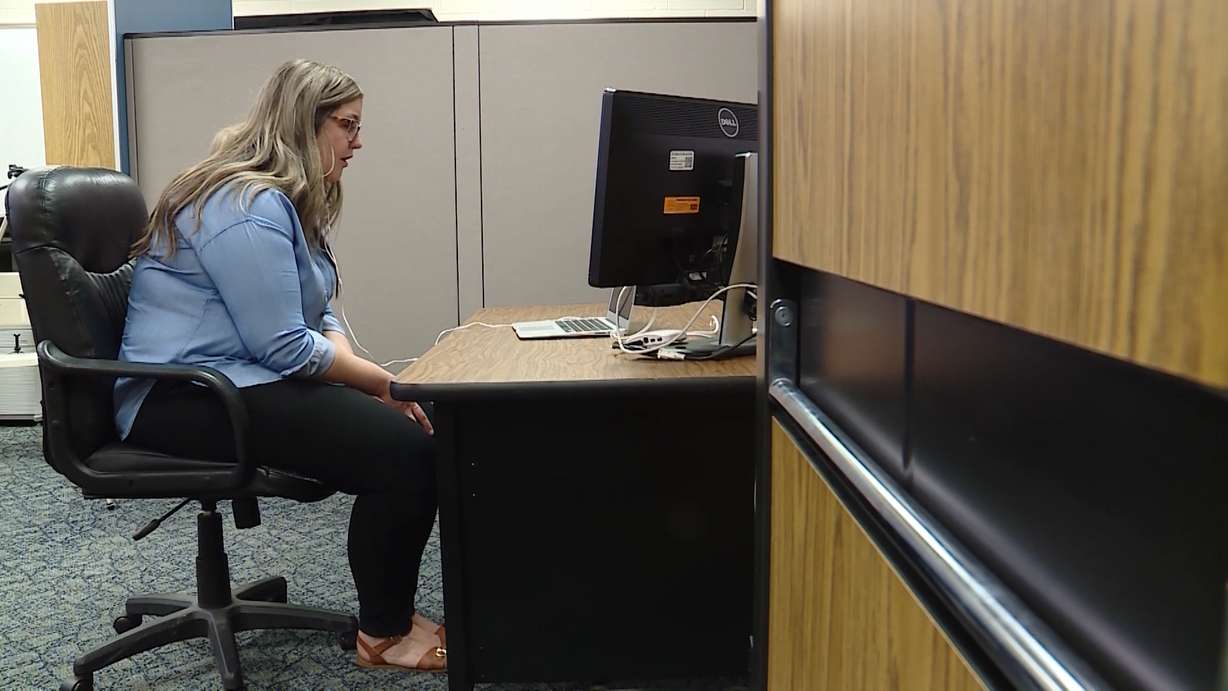 Spokesperson Susan Thomas said USDB serves roughly 1,800 deaf, blind, visually-impaired and hearing-impaired students across the state, and most live outside the metropolitan area, adding to the need for the program.
Miller's family moved to Junction last fall, and her mother said her performance in school has actually improved considerably with a live interpreter helping her through her tablet.
"I think it's great, I think it's awesome," her mother, Jamie Greenwood said. "It's a really positive thing for her, and it's really helped her a lot. It opens up new opportunities for deaf children. It really does."
Miller said students like her need access.
"We want to make sure that we're involved," Miller said. "I don't think I'm missing anything. I'm very proud to be deaf."
×
Photos
Most recent Utah stories