CEDAR HILLS — Andrea Frederic is an avid runner. She averages 20 miles a week and she has finished three races. But that hasn't always been the case.
Frederic stood in her living room sorting through old clothes as she pulled out a navy bridesmaid dress. "I was like 345 pounds when I wore this," Frederic said as she unfolded the dress.
Frederic used to be nearly twice her size. "I couldn't run at 330 or 340 or whatever pounds. You can't cause your body hurts," she said.
Frederic went through a difficult time at that weight. She described those days by saying, "It feels dark and lonely and cold and you want to escape out."
She battled depression and anxiety. Frederic said she often would play the victim of being fat and overweight. In her mind, she would think, "I'm sad and I just want to eat cause I love food."
On top of that, Frederic married a professional chef. Todd Frederic was a working at an upscale restaurant in Las Vegas when they first met. He said food was a large part of their relationship. "We started enjoying going out to eat and that was really fun," Todd Frederic said.
It was the perfect combination for gaining weight. Andrea Frederic hit rock bottom when she realized she was not the mom she could be.
"Before she used to just sleep all day and eat junk food," her daughter Ellie said.
Two years ago, Frederic's mom offered to pay for her to join Weight Watchers. After the invitation, Frederic thought, "now I have no excuse!"
Frederic's attitude changed when she lost more than 3 pounds her first week. She said she finally believed that she could really do it.
Frederic began by making simple changes. She went for walks and changed her diet. Now, she opts for a salad at her favorite wings restaurant. She said it's easy.
"You're adding in all the healthy stuff, but then you're still getting the taste of biting into a wing," Frederic said.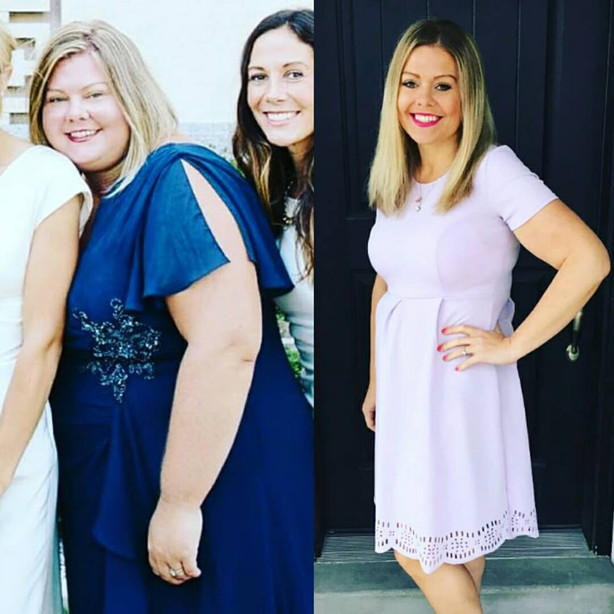 Her husband is also trying to support her lifestyle change. "I'm being more mindful of what I'm putting in her food and my food to make it easier for all of us," Todd Frederic said.
One year later, Andrea Frederic had lost 60 pounds. She then started training for running races. Frederic credits her sister as her motivation.
"Crossing the finish line with her meant so much to me because she's always been the one that could go ahead," she said.
Another six months later, Frederic had lost an additional 60 pounds. Frederic did it through sheer grit and discipline.
"Fad diets will always be in and out because they don't work. I've tried them all," she said.
When asked about her secret, Frederic said, "I tell people there is no secret."
Frederic is 16 pounds away from her goal of losing more than 150 pounds. She plans to reach her goal this Mother's Day.
"I'm proud of her for losing weight and being a good mom," Ellie said.
About two years after starting this journey, Andrea said, "I know what feels good versus what tastes good."
Andrea Frederic is a new woman. In describing her achievement, her husband said, "Where she was to how she is now — different person, totally different person."
Frederic is currently training to finish her first full marathon on Oct. 6 this year.
"You can tell when someone smiles and they really are truly happy," she said.
×
Photos