TAYLORSVILLE — You would never guess Gloria Mackay is almost 84-years-old. She hosts great big parties — tea parties that is, with no shortage of teapots. Her living room, kitchen and dining room display hundreds of different teapots.
She also stays busy with 107 grandkids, 250 great grandkids, and almost 2 great-great grandkids on top of caring for her 54-year-old daughter Janna. She drives Janna to work and to her doctor's appointment, which adds stress to Mackay's history of high blood pressure.
In 2017, Intermountain Healthcare did something statewide they have never done before. Mackay's internist, Dr. Timothy Johnson, was part of the team. "As a medical group, we decided that one of the things we could do is actually focus on high blood pressure," he said.
Johnson trained doctors and Intermountain Healthcare staff across the board. "We worked on messaging for our providers to help them understand, if I'm a surgeon why do I care about high blood pressure?" he said.
With 1,350 doctors and 300 advanced practice clinicians focusing on the program, they were able to make a difference.
Mackay said she benefitted from the initiative. Her pulmonologist also monitored her condition. "When she sees it's up … then I have to go to the heart doctor," Mackay said.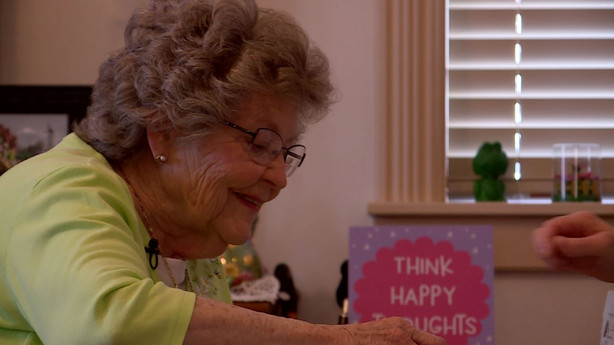 Last year, Mackay had added worry when Janna was hospitalized three months in a row. During that time, her blood pressure rose again. But, Intermountain quickly caught it and helped regulate her condition.
"This was interesting to me because it was the pharmacist that called," Mackay said.
More Your Life, Your Health:
She isn't the only one who benefitted. Intermountain helped 11,000 patients lower their blood pressures. "That translates to 300 fewer strokes and heart attacks and actually about 30 lives saved," Johnson said. "It's great to be a part of the team that's focusing on things that improve not just quality of life but quantity of life."
Johnson said the disease is easy to miss because you might not feel any different when your blood pressure is 10 or 20 points higher. Failing to pay attention could lead to a stroke or heart attack. He encourages people to consult your doctor for information.
Under Dr. Johnson's care, Mackay is set for more parties and lot's of puzzles.
×
Photos
Related Stories