This archived news story is available only for your personal, non-commercial use. Information in the story may be outdated or superseded by additional information. Reading or replaying the story in its archived form does not constitute a republication of the story.
SANDY — She remembers well winning a high school state championship on the field, spurring Alta High's dominant girls soccer program to one of its state-best eight titles in school history.
That moment, when Michele Murphy scored a 65th-minute goal in the Class 5A state title match, still stands out in the mind of the 2011 Deseret News Ms. Soccer honoree. Even after a standout career at BYU that included 32 goals, 30 assists, West Coast Conference player of the year honors as a senior in 2016, and the No. 11 overall pick in the NWSL college draft, she still looks back on that moment with fondness.
Murphy — now Michele Vasconcelos — will return to the same scene as a member of the opposing team.
Vasconcelos and the Chicago Red Stars (0-1-1) will be the opponent for the first NWSL home match for Utah Royals FC, with a 1:30 p.m. MDT kickoff on Lifetime and the first-ever top-flight women's professional soccer match in Utah state history.
"I was so excited, especially with it being the home opener," Vasconcelos told KSL.com from her home in Chicago. "If I were writing a story, I feel like I couldn't have written it any better."
Saturday has been circled on Vasconcelos' calendar for a while. She won't admit it — and Chicago coach Rory Dames will never let her admit it — but the inaugural home match in Utah Royals history has special significance for the newest member of the Red Stars' midfield.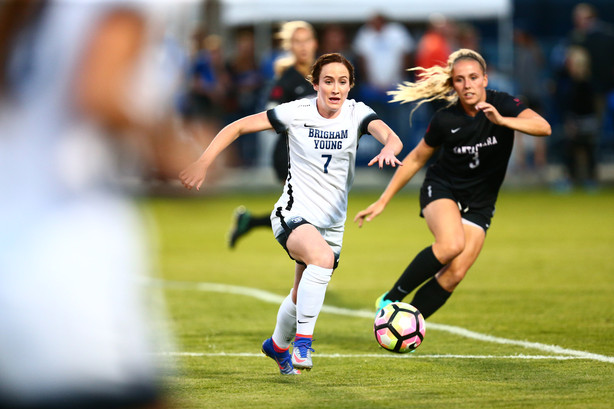 Vasconcelos sat out the 2017 season while she and her husband Pedro, who also played soccer at BYU, expected the birth of their first child. When she returned prior to the start of the 2018 preseason, Vasconcelos was ready to leave her mark on the team.
When the NWSL announced the Red Stars' schedule, there was one game that stood out.
"I don't want to say that the first thing I looked for on the schedule was when I would be coming home," Vasconcelos admitted, "but it might have been."
She wasn't the only one.
"The closer we get, the more excited we are," Utah midfielder Erika Tymrak said. "It's real, and when we wake up on game time, we'll be excited for a 1 o'clock game.
"The closer, the better."
The Royals (0-0-2) are approaching a Rio Tinto Stadium sellout for the inaugural home match in franchise history, though between 1,500 and 2,000 seats will not be sold to make room for a post-match concert featuring pop star Rachel Platten.
The club passed 17,000 tickets sold Tuesday for the inaugural home match, including nearly 5,000 season tickets for the first top-division pro women's soccer team in Utah history. A limited number of standing room-only tickets went on sale to the public Wednesday evening.
"We're excited to finally be home," said Royals goalkeeper Abby Smith, who earned her first shutout of the season in a 0-0 draw in the club's last outing against Houston. "Two away games are tough in this league, especially at the beginning of the season. We're excited to finally be home and be in front of the crowd that has welcomed us with open arms.
"We're pumped."
Saturday will be special, admits Royals head coach Laura Harvey — even if she wants to treat Utah-Chicago as another regular-season match.
"This week's going to be crazy, but the locker room is our safe place," Harvey said during a taping of the "Mike Petke Coach's Show" on the KSL TV app. "The biggest thing is that everything around the game is first class. We just have to make sure that the game is.
"We have to prepare for it as a normal game. But I also want the players to enjoy it. … We just can't wait."
Vasconcelos won't be the only former BYU soccer star in the building Saturday afternoon when the Royals and Red Stars kick off. Taylor Campbell Isom — who played with "Murph" at Alta and BYU — was the first draft pick in Utah's NWSL history.
RSL/Royals Notes
For now, Isom is a practice-squad player, a full participant in training and waiting for her chance to play alongside defensive stalwarts like U.S. internationals Becky Sauerbrunn and Kelley O'Hara and Scotland captain Rachel Corsie.
But Saturday will be a big step in her career as a pro soccer player.
"Dell Loy (Hansen) has wanted to bring a women's team here forever, and the fact that it is here and so many people want to come is really exciting for the game," Isom said. "I'm a practice player, but this is my team and I'm full-go with the Royals."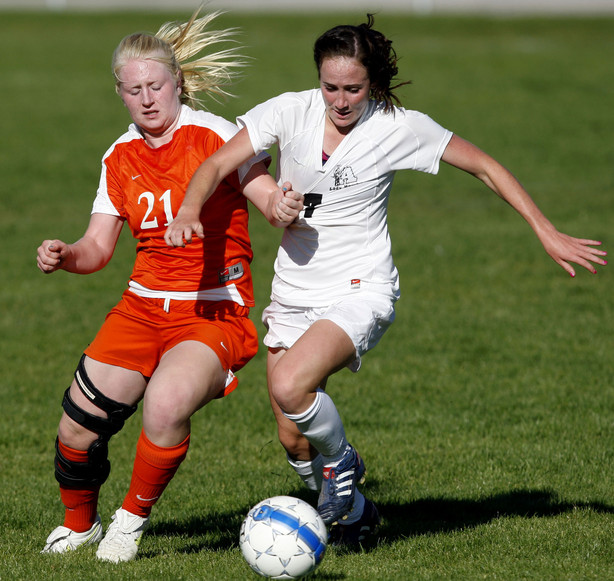 Isom and Vasconcelos haven't spoken in the last week, but the two acknowledged to KSL Sports that there may be a friendly wager put on Saturday's match.
The Royals' former BYU star is also excited to see another teammate, though.
"She's evolved in the way that you have to fit into any new system," Isom said of Vasconcelos. "I think she's done a great job with that. Murph is such a hard worker, she's pretty sneaky with her runs, and she'll go at you with or without the ball. She's very unpredictable, which makes her special and something that Chicago is very lucky to have."
Saturday will be another special moment at Rio Tinto Stadium for Vasconcelos. And though she's hoping for a win that may be contrary to the home crowd, Vasconcelos will represent at least one Red Stars player who will enjoy a home-pitch advantage.
"The last time I played there was such a big moment in my high school career," Vasconcelos said. "My family already bought their tickets. My friends are all coming.
"It's going to be great."
×
Photos
Related Stories