Estimated read time: 3-4 minutes
This archived news story is available only for your personal, non-commercial use. Information in the story may be outdated or superseded by additional information. Reading or replaying the story in its archived form does not constitute a republication of the story.
SALT LAKE CITY — Mormon missionaries have been doing more proselytizing online than ever, and church leaders expect their efforts to increase.
"These missionaries are a natural at using technology," said Sister Bonnie Oscarson, president of the LDS Church's Young Women program.
She said the missionaries' use of electronic communication is accelerating the church's reach.
"Instead of us knocking on 100 doors to find one person that has questions or would like to know more about our church, that one person is knocking on our door and asking, and we can reach them immediately," Sister Oscarson said.
Inside of the online teaching centers, the missionaries are connected with people who are interested in the church through Mormon.org. Last year, they had more than 300,000 chats with people from around the world.
The operation started as a simple social media experiment at Provo's Missionary Training Center a decade ago. Since then, it has grown into a global operation with missionaries speaking 30-plus languages.
In a room full of computers, women missionaries for The Church of Jesus Christ of Latter-day Saints answer online questions about the church's beliefs. Dozens of missionaries assigned to Temple Square spend on average three hours a day in what's called an "online learning center."
"What's the Book of Mormon? Why Mormons don't drink coffee?" are common questions, according to Sister Aguilar, from Guatemala.
She is one of the 600 missionaries assigned to 20 LDS visitors centers worldwide who often teach about the church through online chats, phone calls, or face-to-face video links.
"(If) they are interested in learning more and they are willing to meet with the missionaries in their area, then we call the missionaries and say, 'Hey, we have this person who wants to learn more, and this is what we taught (them) so far,'" Aguilar said.
Sister Kleiner, of Germany, said these online teaching moments have dramatically increased her ability to share her message.
"I love it because so many people, they might have the wrong image of the church, but in online teaching we are able to get in touch with them and help them feel more comfortable with us, and really build great friendships as well," she said.
Elder Brent H. Nielson, is the executive director of the LDS Church's Missionary Department, expects more of the church's missionaries to begin to communicate online through smartphones.
"These sisters have trouble handling all the chats that come in on Mormon.org ... maybe during their downtime, the missionaries in the field will be possibly taking those chats and responding in the field," Elder Nielson said.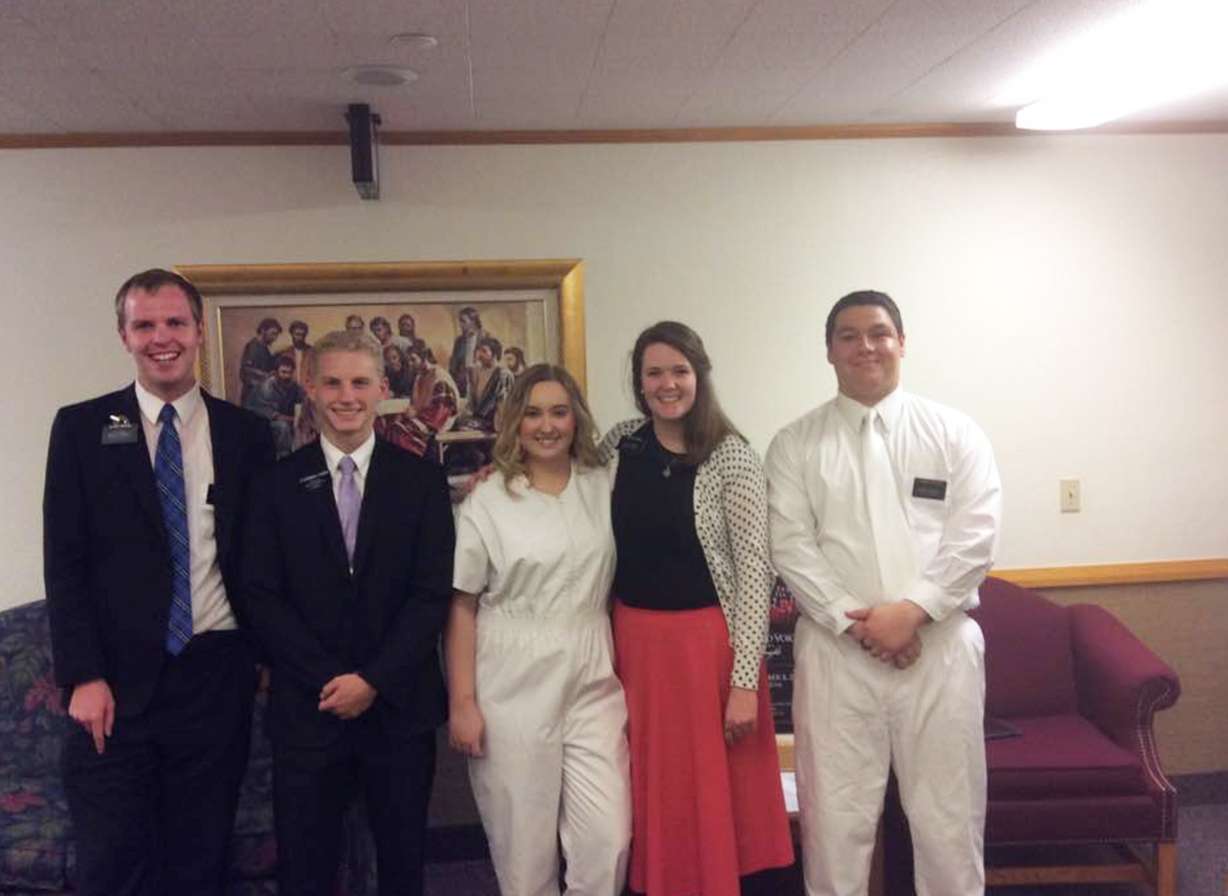 A partnership with Google — for an undisclosed fee — allows the church's site to be among the first listed when someone searches the word "Mormon" or "LDS," Sister Oscarson said.
The site had more than 21 million unique visitors last year, she told reporters last Thursday.
Neither Sister Oscarson nor Elder Nielson had figures for the number of seekers who subsequently joined The Church of Jesus Christ of Latter-day Saints.
Gary Crittenden, managing director of the church's Missionary Department, said the number of people contacted on the street still remains higher than those contacted via internet, but he said the ratio is tightening.
The Utah-based faith wants people who are searching for spiritual answers online to see Mormonism as a "source of spiritual information," Crittenden said.
Contributing: The Associated Press
×
Photos
Related links
Most recent Utah stories