Estimated read time: 3-4 minutes
This archived news story is available only for your personal, non-commercial use. Information in the story may be outdated or superseded by additional information. Reading or replaying the story in its archived form does not constitute a republication of the story.
TREMONTON, Box Elder County — Talan Summers always wanted to join the military, but because of a rare disease that causes him constant pain, he couldn't join.
Friday, One Wish Cache Valley organized for the military to surprise Summers, 26, by coming to him at his home in Tremonton.
It takes quite a bit of planning to put together a military mission, but these soldiers had less than a day to prepare. The meeting location was outside the Tremonton Chevron gas station at 9 a.m.
"Every month, we get together to be able to do all sorts of different training exercises," Army Staff Sgt. Landon Ochsenbein said.
"These are the best missions in my opinion," he said. "There are the ones we're able to go and really support the community and be able to help them."
About 25 soldiers in green-brown camouflage spent a few minutes going over the plans. After about 30 minutes, the soldiers got into four Humvees and took off down state Route 102 west toward Bothwell.
"It's definitely one of those things that hits you right in the heart," Ochsenbein said.
This was a special mission. Summers went from a relatively healthy 16-year-old athlete to a disabled teen. In fact, he'd been playing and living through near constant pain for the past decade. Over the years, doctors across the country examined him but couldn't make a diagnosis.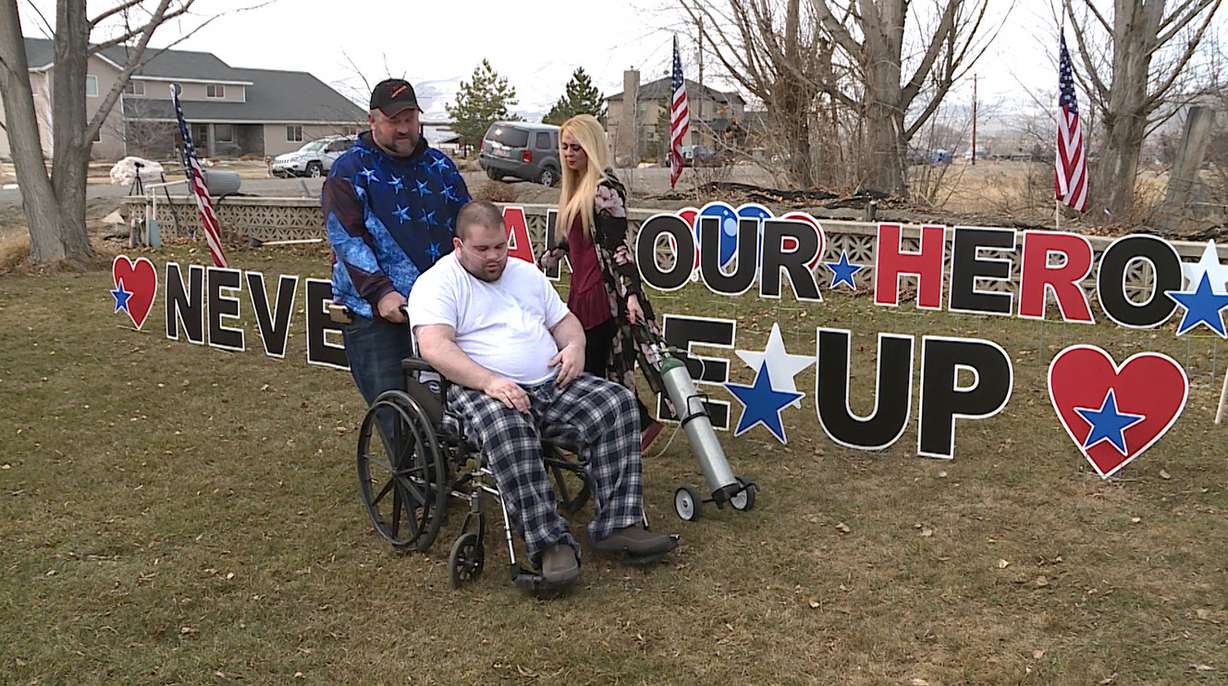 Summers was eventually diagnosed with a systemic sclerosis disease known as IgG4-RD. It is a rare condition that hardens the body tissues from the inside out and can shut down vital organs.
Ten minutes later, the convoy pulled up to an older white house that looked similar to many others in the neighborhood. And it was all for someone who didn't even know they were coming.
Summers, pushed by his parents in his wheelchair, was all tears as he looked out to his front yard and saw all the soldiers who were there for him.
"It's pretty amazing to see people come together for you. I appreciate it," Summers said.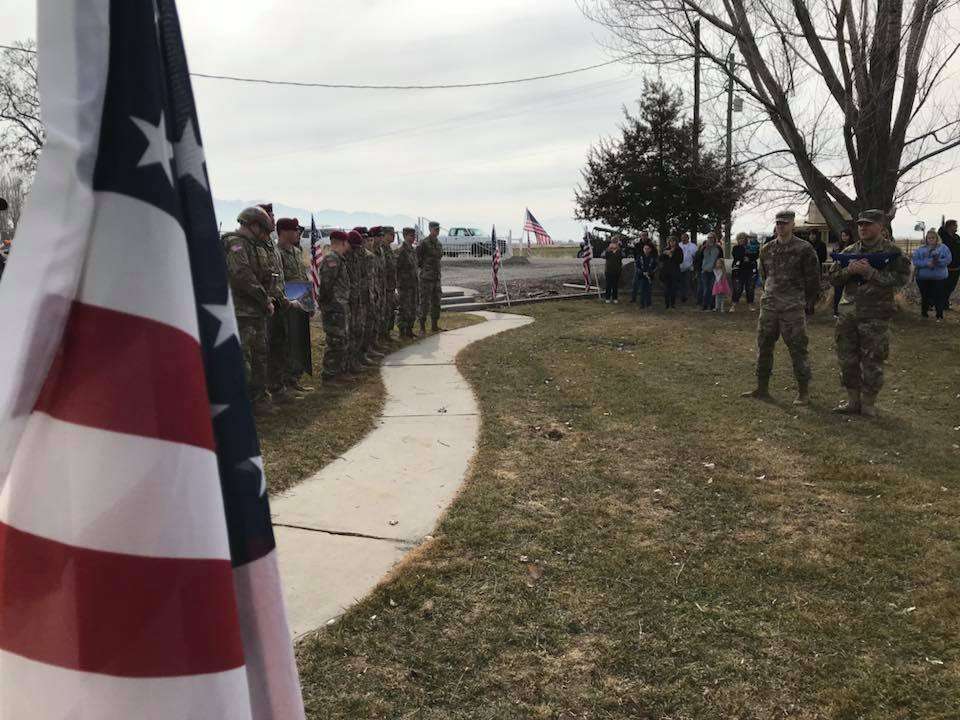 The soldiers brought him flags and hope. A sign on their lawn says, "Talan our hero. Never give up."
Someone even sang the national anthem. Then, a soldier gave a speech talking about who real heroes are and pointed at Talan Summers.
"I can't even talk about it without crying," said Summers' father, Stan Summers. "We thought he was just getting a flag from a soldier. That was his wish. And the next thing we knew, all this happened. I don't even know how humble you can say you are."
Stan Summers says the military has always been special to his son.
"He wanted to be a sniper. And he was pretty good at it before he got sick," he said. "He has pictures of these guys on his wall. It's not football or basketball players or anything like that. It's these guys' pictures."
---
It's definitely one of those things that hits you right in the heart.
–Army Staff Sgt. Landon Ochsenbein
---
Now he has pictures of himself with them and enough memories to last a lifetime. They posed with him in his wheelchair, then signed a picture of the flag he was given when it was used during a military parachute jump.
"That's the first smile I've seen on his face in six months," his father said, laughing through his tears.
For just a few minutes on another ordinary day, Talan Summers saw something that, to him, was extraordinary. It was enough to last a lifetime.
"I'm just overwhelmed," he said. "This world can be a bad place and they make it better."
Contributing: Viviane Vo-Duc
×
Photos
Most recent Utah stories