Estimated read time: 2-3 minutes
This archived news story is available only for your personal, non-commercial use. Information in the story may be outdated or superseded by additional information. Reading or replaying the story in its archived form does not constitute a republication of the story.
SALT LAKE CITY — A Utah mother of two who is facing deportation was about to board a plane to her native Honduras when she changed her mind and went to a church instead.
Vicky Chavez was on her way to the airport Tuesday night with her daughters, a 6-year-old and 4-month-old. She realized her home country was too dangerous for the little girls and instead moved into First Unitarian Church in downtown Salt Lake City, said Assistant Minister Monica Dobbins.
"She'll be in the safest place that she can be," Rev. Dobbins said. "We're supporting her through an incredibly difficult time."
The last-minute decision made Rev. Dobbins' church the first in Utah to offer sanctuary to someone seeking to avoid deportation, she said. The 30-year-old mother was seeking asylum but was outpaced by her deportation case, Rev Dobbins said.
Inside the church, ministers and volunteers modified an area to create a makeshift apartment for the LDS family.
"It's hard to live a normal life when you're in a building that you can't leave," she said, but church leaders and members of the congregation were trying to make the space as normal as possible, with books, games and cozy surroundings.
Federal immigration officials have directed officers to avoid making arrests at places of worship under a "sensitive locations" policy that also pertains to schools, hospitals, rallies and weddings, among other places.
Chavez declined through a spokeswoman to speak with reporters Wednesday, but said in a statement she was fleeing upheaval in Honduras and violence in her home when she came to the U.S. in 2014.
She "has exhausted her appeals through the immigration courts," the U.S. Immigration and Customs Enforcement agency said in a statement Wednesday.
The federal Board of Immigration Appeals rejected Chavez's request for a stay of deportation on Tuesday, and she was removed from an alternative-to-detention program the next day, the agency said.
The First Unitarian congregation in a recent vote approved providing sanctuary in such cases, Rev. Dobbins said, noting that other places of worship around the country also were providing sanctuary to immigrants seeking to avoid deportation.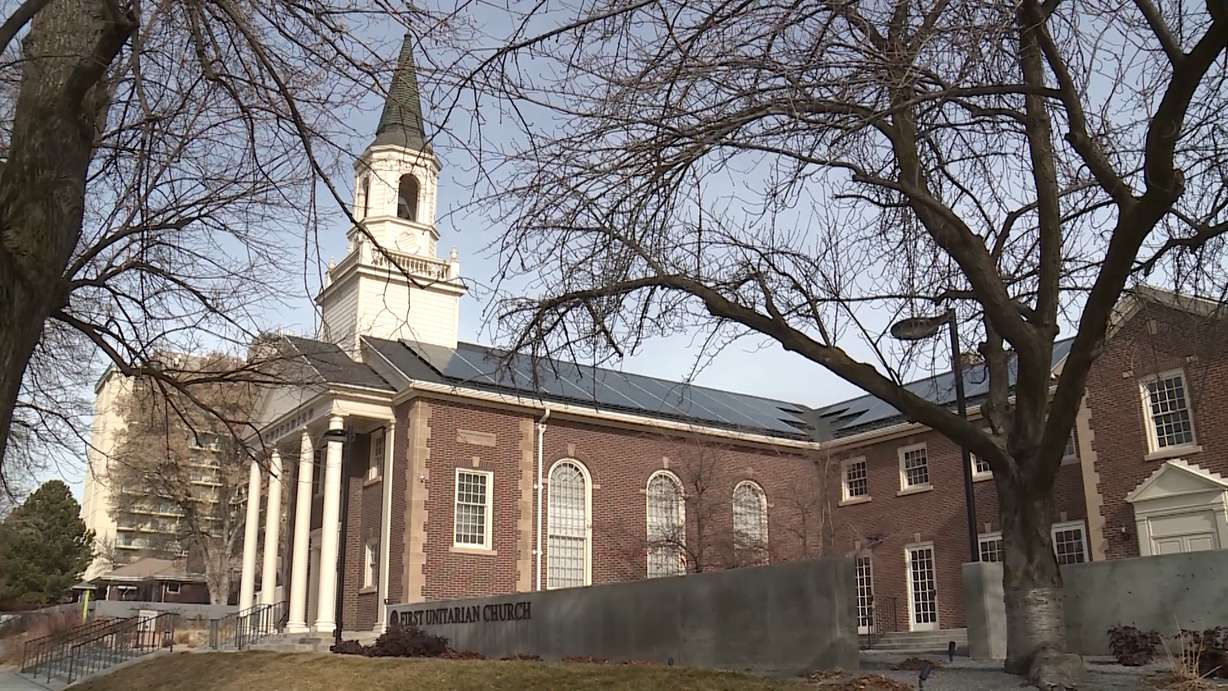 "This is a faith issue," she said, noting that Chavez's looming return to Honduras would be difficult and dangerous. "We're considering this civil disobedience to an unjust law."
Kristin Knippenburg of Red de Solidaridad, one of the groups rallying around Chavez, agreed.
"ICE assumes that when they order these families to leave, they will do so just as quietly, just as anonymously, and we're ensuring that isn't the case," Knippenburg said in a statement.
As the family settles into its temporary home, activists were seeking to reopen an asylum case for the family, said Amy Dominguez, of Unidad Inmigrante.
Under the direction of President Donald Trump, ICE has ramped up immigration enforcement, including in Utah, where high-profile cases have included parents ordered to return to Mexico and South America.
×
Photos
Related stories
Most recent Utah stories