This archived news story is available only for your personal, non-commercial use. Information in the story may be outdated or superseded by additional information. Reading or replaying the story in its archived form does not constitute a republication of the story.
SALT LAKE CITY — The Silicon Slopes Tech Summit drew 5,000 attendees for its inaugural conference in 2017.
This year, that number nearly tripled.
With over 14,000 registered, the summit's growth mirrors that of its namesake as Utah's tech scene grows faster than anyone expected from a recently rural Western state.
But Silicon Slopes is not shy about its roots.
Facts and quotes flashing across the giant, colorful screens in the Salt Palace Convention Center auditorium Thursday reminded waiting conference-goers why Utah is such an incredible place to start and do business. A palpable state pride pervaded the summit, despite plenty of outsider attendees.
The summit, at its core, is a love letter to Utah.
Though Silicon Slopes' name belies a desire to become like its more popular older brother, the Silicon Valley, there's a distinct difference between the two — marked especially by the fact that executive leaders from competitor companies have come together in an effort to put Utah on the map.
Few would describe Utah as "cutthroat."
"Let's stop adding a 'but' after we tell people we live in Utah. … Let's be proud of this state," said Silicon Slopes executive director Clint Betts, who has the air of a man pushed into the spotlight against his will.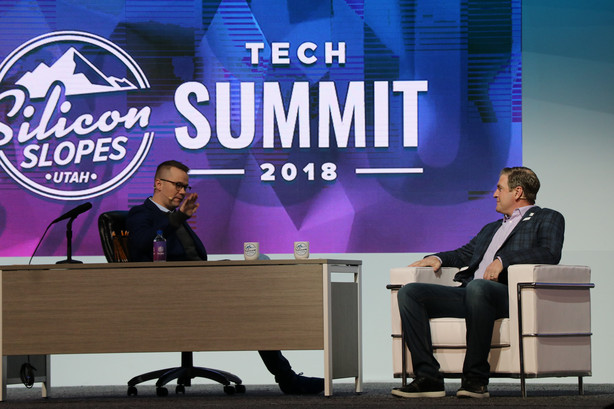 But (sorry, Clint) the Silicon Slopes summit kicks off the same day Amazon released a list of 20 finalists for its coveted second headquarters — from which a certain Beehive state was noticeably missing.

And while this may be a fairly predictable outcome — Salt Lake City isn't Los Angeles, after all — it is a puzzle for some who wonder why Utah didn't even make it in the top 20.

"I wish the Amazon location were coming in five years," said Qualtrics CEO Ryan Smith, one of the driving forces behind the summit. "It's just a little early, and I think there's so much that's going right for the state. But I think we should use it as a rallying cry for what has to happen to be able to attract that. ... I think we're just five to 10 years too early at the moment."

Smith believes one of Silicon Slopes' biggest challenges over the coming years (and one of the reasons it wasn't chosen by Amazon) is a lack of talent to fill all the jobs the tech community is producing — a fate tech employers across the globe are confronting. Utah's tech companies need to either grow talent or go elsewhere for it, Smith said, and now's the time to get ahead and solve the issue.

"The way out is to relocate people (here)," he told KSL. "We've got a long way to go. You give people an option to work in Dallas, Seattle or Utah — they're not choosing Utah first. That's a branding problem. So we need things like Silicon Slopes. … People need to be telling their story."

> "Let's stop adding a 'but' after we say we live in Utah. ... Let's be proud of this state." - Clint Betts, executive director of Silicon Slopes [\#SSTS18](https://twitter.com/hashtag/SSTS18?src=hash&ref_src=twsrc%5Etfw) [pic.twitter.com/txONWzW1bm](https://t.co/txONWzW1bm) > > — Liesl Nielsen (@liesl\_nielsen) [January 18, 2018](https://twitter.com/liesl_nielsen/status/954021952103960576?ref_src=twsrc%5Etfw)

Smith says the employees he's relocated to Utah come because they're drawn to the mountains ("the younger generation is very outdoorsy") and stay because they love the state.

But part of Utah's branding problem is also the state's lack of diversity — an obstacle of which Silicon Slopes employers are painfully aware.

Banyan CEO Carine Clark jumped headfirst into the issue during Thursday's first general session with a blunt introduction.

"I'm worried about diversity because we do not have enough diversity in our companies, and companies with more diverse teams are better companies," she said.

And recent studies back her claim. Worldwide management consulting firm McKinsey&Company found that companies in the top quartile for racial and ethnic diversity are 35 percent more likely to have financial returns above their respective national industry medians. Silicon Slopes executives know there's a business incentive, too, that comes along with diversity.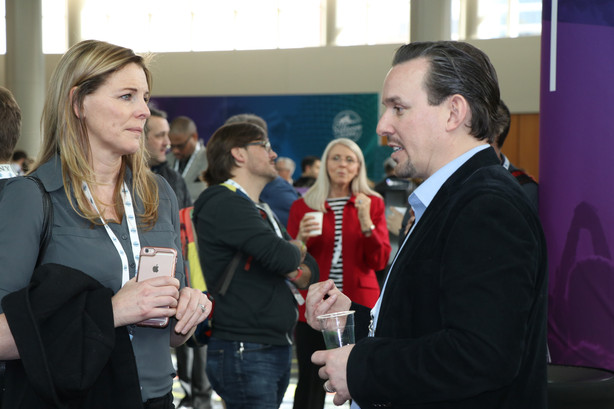 The summit welcomed Cathrin Stickney, founder of Parity.org — a nonprofit organization that seeks to bring gender parity and equality to the highest levels of business. Companies who commit to the "Parity Pledge" promise to include at least one qualified female candidate in the interview process for every open position, vice president or above.
Stickney founded the organization last year and 80 companies have signed the pledge. Half are from Utah.
Smith told KSL he believes gender parity is a sizable but attainable challenge to hurdle. Racial diversity may be a little more difficult, however.
"I want to see more black and brown people here next time," said former Beats by Dre CEO Omar Johnson during his keynote at the summit.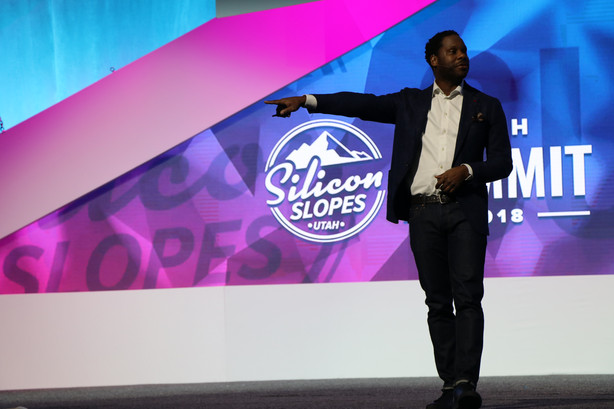 And though Utah may have a lot of work to do, Silicon Slopes, at least, believes they're up to the challenge.
"I love the belief," said former Utah outsider Sorenson Media CEO Marcus Liassides. "Utah has that culture of belief. Maybe it stems back to the pioneers."
The summit lasts until Friday and has welcomed big names like Steve Young, the Neon Trees, Adobe CEO Shantanu Narayen and Mitt Romney, who will speak Friday morning.
×
Related Stories