SANDY—No one ever said starting over was easy.
"When I went to school, I didn't know any English," said Kiki Sharma. "I didn't know what the teacher was saying."
Kiki's language skills have improved quite a bit since she arrived in Utah. Lately, she's been spending a lot of time at the Bhutan House Restaurant in Sandy, alongside her dad, Kamal Sharma, and her sister, Srijana.
"It's still hard," Srijana said with a laugh. "They don't know how to pronounce my name."
Their dad has "four names," as Srijana puts it, and she's gotten used to people having difficulties with pronunciation — a problem her sister Kiki doesn't seem to have.
Srijana will happily announce that "Kiki" is actually just her sister's nickname, but when it comes to passing along what Kiki's actual name is, Srijana's lips are sealed.
"She might kill me!" she laughed, with a glance in her sister's direction.
Though the Sharma family has lived in Utah for the past seven years, their origins are a bit mixed. Although Kiki and Srijana's parents are from the country of Bhutan, situated just northeast of India, the girls were born in Nepal.
"My parents ended up being refugees in Nepal, in a camp," Kiki said. "Because there was a religious war in Bhutan."
Along with their little brother, Kiki and Srijana were born in a refugee camp. Most typically think of such a place as being a temporary state of existence, but it was the only life they ever knew — the family lived there for about 20 years.
"It's a very long time," Kamal said. "In 1952, there was a big struggle inside our country, in Bhutan. In 1990, there was a political exodus. Most of the people, they wanted to go back, but the government of India and the government of Nepal, they would not allow us to go back inside the country."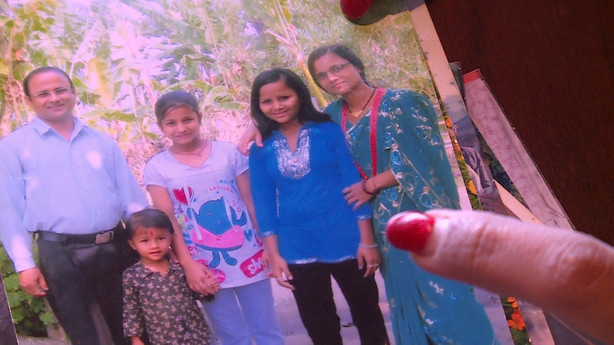 Although Kiki says she had many friends and loved her life in the camp, she also admits that may also be because she was a child without responsibilities, and didn't know any different. Eventually, the U.N. granted them permission to leave the camp, and they were given a choice on where to go — their selections included countries like Norway, Canada and New Zealand — but if Kamal couldn't go home, there was only one place he wanted to be.
"My dad chose Utah," Kiki said. "He already had friends living here, and he also had his cousin from Bhutan who came to visit here for about one or two months, and he really liked it compared to other states."
Life wasn't easy at first.
"My mom knows how to make clothes," Srijana said. "So when we got here, she started doing that. After a few months, they started working at Deseret Industries."
In 2014, the family started a catering business, but Kamal had his sights set on a dream.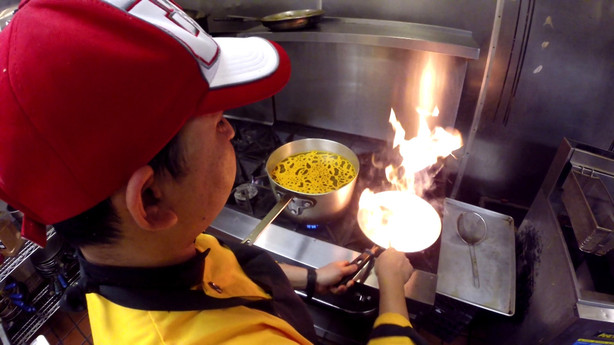 "My ambition is that one day I'll open a restaurant," he said.
The family teamed up with the Spice Kitchen Incubator, a local group that helps people like them create a business plan and find funding.
"We find with immigrants and refugees, new Americans, they come to the United States with talents and skills that maybe don't transfer quite as well," said Jackie Rodabaugh, with the Spice Kitchen. "So food is really special, because that carries over and they're able to share that with whoever they meet, wherever they go."
When a building became available in Sandy, the Sharmas jumped on the opportunity.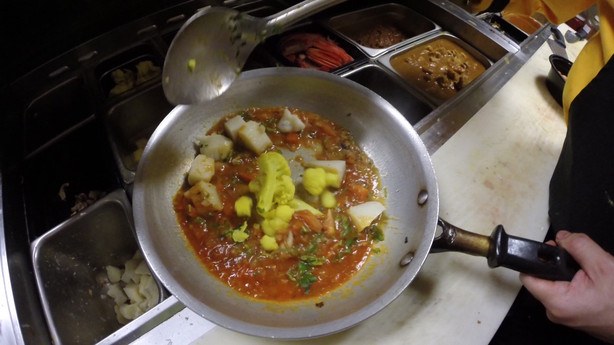 "I've known this family for about two years," Rodabaugh said. "The drive that they have to get this started, and the passion to get moving and have a business, I think is very impressive."
The Bhutan House Restaurant, open since August, is all their own, serving what they call "Indian, Nepali & Bhutanese cuisine," and the family is giving new meaning to the term "work ethic."
"I'm a waitress, I serve and I do cashier," Kiki said. "My sister's always here. 24/7. You know, open to end."
Srijana says that's true. She arrives around nine in the morning and sometimes doesn't leave until midnight. The same holds true for their dad.
"This is my own business," Kamal said. "So I have to work all the time here now."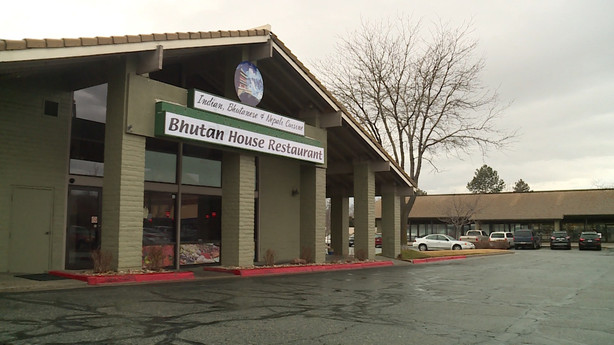 Kiki and Srijana's brother is only 11, "too small to work," Srijana said with a smile. Their mom works a full-time job elsewhere, but comes in to help out on her days off.
"We're all here," Kiki said. "Long day, every day, all day."
Despite the long hours, they're all dedicated to doing whatever it takes to keep their new business afloat. And although life in America hasn't always been easy, they're learning to call their restaurant "home."
"We kind of made our dream come true," Kiki said.
×
Photos
Related Links